With Christmas having come and gone and the New Year's celebrations fast approaching, we are sure that many of you are now thinking about breaking out a bottle of Champagne or two so that you can ring in the New Year in style.
Of course, that leads to a pretty important question that needs to be answered. What vintage would be best for doing this important task?
Now we aren't going to say that we can choose the best categorically. After all, there are so many wonderful Champagne's out there that choosing one as the best of all is practically impossible and, frankly, not something that we would want to do anyway because it would mean that readers may shy away from trying others.
However, what we do want to do is shine a spotlight on a particular favourite of ours. Here we will examine the history of Assailly-Leclaire & Fils before delving into a Champagne that is worth everybody's attention.
The History
Formed in the late 19th century, The Assailly House was located in Avize and was founded by somebody who the company fondly call the great-grandfather Assailly. He was a wine lover, as so many French people are, and in forming the house he also took ownership of a few vines and started to craft some rather amazing wines himself. His hobby soon became his passion and company lore says that he soon decided to dedicate every day of his life to his land to ensure that he was able to do it justice and to get the best from his vines at all times.
In 1901, his son Maurice Assailly was born. This passion for wine was carried through into his genes, however, while he worked on the vineyards from time to time his career actually took a slightly different path. He eventually became a team leader at Perrier-Jouet, which is itself one of the world's most famous producers of Champagne. Still, his love for the vines and the amazing wines they could produce was as strong as his father's.
A few years later, Maurice married Marie-Louise Leclaire, his name you may have noticed makes up the second half of this producer's title. They soon gave birth to a son, who they named Christian, and this period sparked a gradual evolution for Maurice that would see him come back to the land that his father had spent so long tending.
As the evolution of markets and trades started to have an increasing effect on his career, particularly as Champagne developed more renown across the world, Maurice made the decision to develop his own wines, much as his father had, so that he could create a brand that would forever be associated with his family. The first wine produced by this new company was named Champagne Mongamin, sharing the moniker with the nickname that he had given to his young son.
As the company began to develop and the prospect of making a long-term effect with his wines was apparent, Maurice made the decision to change the name of the Champagne to keep it in line with his idea of the family's branding. It was during this time, in the 1940s, when the name of the Champagnes he produced changed from Mongamin to Champagne Assailly-Leclaire and Fils, with Fils meaning son.
Later on in life, Christian followed in the family footsteps by taking the reins of the company alongside his wife, Jacqueline. Under his lead, the company experienced an expansion the likes of which it had not seen before. In the space of a few short years, the three hectares that had been owned by the company almost tripled, with the eight hectares that were added making up a total of eleven. This land is what is now used to create the company's drinks.
At the same time, Christian also began to invest more in production and storage. He enlarged the cellars, allowing the company to supply more to an ever-increasing demand, in addition to making a number of improvements to the site of the vineyards.
All of this brings us to today. Christian and Jacqueline have had two children together – Pascal and Vincent – who now work under their father's watchful eye to ensure that the company he and his forebears worked so hard to develop continues to flourish.
Together and in perfect harmony, the family works hard to cultivate the eleven hectares of land the company now owns in Chardonnay, which is located on the prestigious Côte des Blancs. The wines produced by the company achieve the Grand Cru denomination and are respected all over the world.
They now combine traditional know-how that has been passed through the family for generations with modern techniques that allow their wines to stand out from the crowd. This blend of the old and new has led to their Champagnes developing a reputation for both freshness and finesse, to the point where the company now sells 60,000 bottles of them every year, exporting far and wide in the process. This desire to expand into new territories is the hallmark of the modern Assailly-Leclaire & Fils and we truly recommend that everybody samples them for their style and panache.
Assailly-Leclaire Champagne Reserve Grand Cru Nature
So with all that having been said, it's about time that we took a look at this Grand Cru Champagne that has allowed the company that achieve such a stellar reputation over the course of the past century or so.
The Assailly-Leclaire Champagne Reserve Grand Cru Nature is a stunning sparkling white that has a 12% alcohol volume. Upon pouring, the first thing you will notice is the perfect straw yellow colouring, which shows you that this is a wine that has been matured to just the right age.
Take a moment to absorb the aromas and you will pick out a number of fine notes of toast and yeast, which act as teasers for the drink to come.
Once introduced to the palette, the full and complex nature of the wine really comes to the fore and demonstrates exactly why it has the reputation that it has. The aftertaste is a particularly highlight, as light and sweet notes round out a Champagne that really does stand apart as something special.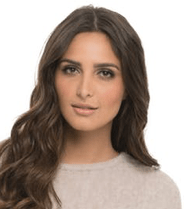 I'm a passionate about good wine and good cooking.
I like to keep me updated and share with my online friends my gastronomic knowledge.