There aren't many winemakers who can consider themselves to be true rebels. Sure, the Antinori family exhibited a rebellious streak when they created Tignanello and it could be argued that the Barolo Wars were caused by similar levels of innovation that went against the status quo, but the men and women behind those changes still acted like you would expect a winemaker to act.
Not so Roberto Anselmi, this mercurial and quite brilliant winemaker has long courted controversy within the wine industry, both with his lifestyle and through his creations. Regardless of what you might think of him as a person, however, Anselmi has been responsible for some of the truly great wines of his generation and is rightly lauded as a brilliant winemaker. Here we will take a look at the man and the wines that he creates, including a special profile on one of his best vintages.
The History
Roberto Anselmi has never quite been like any other winemaker in the world. While many people probably have a traditional image of an older person devoting their life to their wine, Anselmi has always worn the crown of the motorbike riding rebel, allowing his charisma to wash over the people who enjoy his creations. That isn't to say that all of this comes at the cost of quality in his winemaking though. In fact, quite the opposite is true as Anselmi has always taken a quality over quantity approach that has seen his wines became some of the more highly valued of the modern era as he creates some of the best wine to come out of Northern Italy.
Anselmi was born with winemaking in his blood, having taken over the family winery in the Soave district, which is located in the Veneto region, a couple of decades ago. Roberto dedicated himself to the cause and aimed to improve upon the wines that he had grown up with. To do that, he needed to innovate. This led to his winery undergoing a period of revolution in which many of the winemaking techniques that had previously been used were replaced in an effort to create the best possible white wines.
Anselmi has achieved this aim by, once again, going completely against the established grain. As the white wine industry, particularly abroad, began to boom, winemakers throughout Italy began to ramp up their production in an effort to create the level of supply needed to meet this new demand. However, Anselmi choose to go in the opposite direction and actually reduced the output of his winery in an effort to focus on the quality of his product, rather than trying to take advantage of this boom period.
All of this has allowed him to be far more selective with what he used in his wines, which has in turn allowed for a massive increase in quality. Some will even go so far as to claim that the wines that he produces are amongst the best to ever emerge from the Soave region.
He became one of the only producers there to start developing "cru", which is a single-vineyard wine. Couple that with a range of innovations and alterations in vine growing technique, which includes the use of different trellises and the reduction of irrigation to the absolute minimum it can be at, and you have a winemaker who seems completely dedicated to producing white wines that have a complex aspect to them that you simply would not expect.
This would not be his only declaration of independence from the established norm though. Ever the rebel, Anselmi made the announcement in the year 2000 that he would be making the choice to label his wines as Veneto IGT, rather than staying subservient to the confines of the DOC rules for wines from the Soave region. In his mind this was a move which would give him the freedom to do what he wants with his wines, without having to meet a set of standards for the sake of achieving a label.
Most critics agree that the move has definitely worked in his favour, at least when it comes to the objective quality of the wines he produces. This increased personal authority over his own creations has led to new innovations, including an ongoing investigation into how sulphites can be reduced in wines. Simply put Anselmi is a visionary who won't allow himself to be tied down by the traditions of old if he thinks that they might get in the way of innovations that could help the industry as a whole.
It is a philosophy that looks likely to run in the family as well, as in recent years Roberto has been joined by his daughter Lisa, who helps to run the business and marketing side of the winery. It is expected that his son Tommaso will also join the industry, leaving many waiting with bated breath to find out what the children of the wine industry's most charismatic rebel will bring to the table.
Of course, no examination of the Anselmi winemaker would be complete without looking at one of the great wines to come from the winemaker. The Anselmi I Capitelli 2011 is an IGT Veneto wine that truly embodies the Anselmi penchant for innovation and experimentation.
It is a gorgeous still white wine that is made completely from the Garganega grape. With a bold and bright colouring that offers the slightest hints of amber, the wine brings a number of intriguing aromas and flavours to the table.
To the nose you will notice hints of honey, orange peel, apricot jam and dried figs, combining elegantly with lemon custard and dried fruit to create a bouquet that is quite unlike anything else that you might experience from the region.
However, it is in the taste where the wine truly shines, delivering a silky smooth softness that is both sweet and refreshing, without ever being overpowering. This makes it the perfect wine to enjoy with fish and the occasional dessert dish, though it is also wonderful when consumed on its own.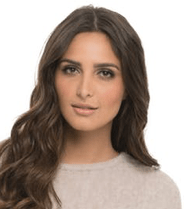 I'm a passionate about good wine and good cooking.
I like to keep me updated and share with my online friends my gastronomic knowledge.