When you think of Lombardy, you likely think about the many wonderful Italian wines that find their origins in this stunning region. However, Lombardy has much more to offer than wine. It's a stunning place to visit, with the mountains that make up the region being a true visual highlight for any tourists.
And it is to those mountains that we're going to venture for this article.
You see, the mountains of Lombardy have much more to offer than picturesque views and some challenges for climbers. It is on these mountains that you will find some of the tastiest chestnuts known to man. And it is these mountains that serve as the inspiration for the great wines and foods to come out of the region.
We're going to focus on one of those foods.
Pizzoccheri is a Lombardian delicacy that isn't yet widely available. And it is one that's made possible thanks to the mountains in the region. In this article, we explain what it is and how you can craft an amazing meal using it and the chestnuts that also come from the mountains.
What is Pizzoccheri?
To call Pizzoccheri a pasta would both be accurate and a statement that doesn't quite go into as much detail as you need to understand.
You see, Pizzoccheri is a rare pasta that's made using buckwheat.
And it is the mountains that make the pasta so popular in Lombardy. After all, buckwheat is what we refer to an as Alpine cereal, which means that the mountains of Lombardy are where it grows. And so, we see that Pizzoccheri is much more than a standard pasta.
It's a pasta that's indelibly linked to the Lombardy region because it's practically impossible to make it anywhere else. In fact, the farming of buckwheat elsewhere in Italy has all but disappeared, which leaves Lombardy as the sole source of this stunning food. Made using buckwheat, eggs, and water, Pizzoccheri is an important regional delicacy that represents Lombardy like few other foods can.
But it's not the only Lombardian delicacy.
We mentioned chestnuts for a reason earlier in the article. You see, in addition to being the source of buckwheat, the Alps are also home to some of the tastiest chestnuts that you're ever likely to find. And if you travel to Lombardy, you will see scores of these chestnuts growing. Regional foodies often pick them during the autumn months and they're available in stores throughout Lombardy.
So, what we have here are two delicacies that are as regional as you're ever going to get. It stands to reason that the people from Lombardy have combined them into a delectable dish. And with this recipe, you can do exactly the same.
The Recipe
This recipe comes from Evan Kleiman, who markets himself as the Culinary Multitasker. The fact that he's even discovered Pizzoccheri in the first place lends credence to his claim. That he's created a recipe that is so delightful only builds on it!
Borrowing from his website, these are the ingredients that you'll need to make an amazing dish featuring Pizzoccheri pasta:
Enough Pizzoccheri to serve at least two people.
A slice garlic clove
A sliced onion
Half a stick of butter, which you should divide
Some fresh sage leaves
Half a head of green cabbage, which you should thinly slice
A bunch of green chard, which you must wash and cut into crosswise slices
A couple of small potatoes, which you must peel and dice
Some chestnuts, ideally from the Lombardy region
This is a very simple dish to craft as it simply involves cooking some pasta while dealing with a few extra ingredients. Here are the steps:
Step 1:
Cut the shells from your chestnuts while you preheat your oven to 200 degrees Celsius.
Once the oven's ready, place the chestnuts on a large baking tray and pop them in. They should take about 30 minutes to cook and they'll be ready by the time you've finished the rest of the recipe.
Step 2:
Melt half of your butter into a pan and cook the onion, sage, and garlic together. Do this until the onion tenderises and becomes sweet. Once you've finished cooking, set these ingredients aside as you'll use them later.
Step 3:
Bring a pot of water to the boil ready for your pasta. If you want, you can add a pinch of salt for flavour.
Before adding the pasta, use the water to boil your greens and potatoes. Only when they start to soften should you add the pasta. Continue to boil the mixture until both the pasta and the potatoes soften.
Step 4:
It's likely that your chestnuts will finish cooking while you're cooking your pasta.
Remove them from the oven and set them aside to cool.
Step 5:
Once the pasta's cooked, drain it and add it to the pan with your caramelised onion. Add the rest of the butter and cook over a low heat, mixing the ingredients until the butter's melted.
Step 6:
Remove the pasta from the heat and peel your chestnuts. You may wish to crush them before sprinkling them over the pasta.
Voila! You have a gorgeous serving of Lombardy's regional pasta and chestnuts.
All That's Left is the Wine
Now that you have your delectable regional dish, all that's left is to choose a wine that goes along with it.
As with most pasta dishes, it's best to go with an Italian white wine, as the deep flavours of a red may overpower the pasta, even with the onion and chestnuts in play.
Perhaps Lugana is the best choice here. A white wine that's native to Lombardy, it's dry, has an element of sweetness, and offers the ideal acidity for this dish.
Of course, the more adventurous among you may also want to sample the dish with a glass of Franciacorta, which may be Lombardy's most famous wine.
Regardless of your choice, you can find the perfect complement to your meal on the Xtrawine website!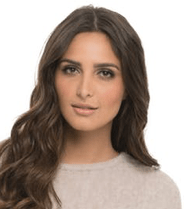 I'm a passionate about good wine and good cooking.
I like to keep me updated and share with my online friends my gastronomic knowledge.