Over the last few weeks, your friends at Xtrawine have been helping you to cook pasta in the Italian style. If you take a moment to peruse our blog, you'll see a bunch of great recipes for famous Italian pasta dishes, alongside some of our Italian wine recommendations that we think go perfectly with the food.
We hope you've enjoyed the recipes so far, and have crafted a few great meals for you and your family. We're going to keep the trend going this month by taking a look at another great Italian favourite. Only this week, we're steering away from pasta and heading into antipasto territory.
Bruschetta has been a favourite throughout Italy for many years, and has developed a bit of a reputation for quality elsewhere as well. Most people outside of Italy tend to enjoy Bruschetta with tomatoes, so let's take a look at a great bruschetta recipe that makes use of both tomatoes and basil.
The Ingredients
Of course, you can't get to cooking if you don't have any ingredients. As usual, we recommend preparing these ingredients beforehand, so that you have them ready to go when you start cooking. With all of these ingredients, you'll create enough bruschetta to act as an appetiser for about six or seven people, though you may want to enjoy even more of them for yourself as a main course!
Let's take a look at what you need:
About one and a half pounds of ripe tomatoes. This usually means having about six tomatoes handy, but measure the weight beforehand if you're uncertain.
A tablespoon of extra virgin olive oil, which you should be able to find from all manner of Italian distributors.
A couple of minced garlic cloves. You should find that the mince fits two teaspoons.
Seven basil leaves, ideally fresh. You can chop of slice the leaves, whichever you prefer.
About a teaspoon of balsamic vinegar.
A quarter cup of regular olive oil.
A baguette of Italian bread. Some suppliers even sell special rolls, which are ideal for use in a bruschetta dish.
A teaspoon of salt, and a half teaspoon of black pepper. This are both for seasoning, so you may want to add or take away from the recommend amount, depending on your tastes.
The Recipe
Get all of that together and you have your ingredients ready. Now, it's time to move onto preparing the dish. All told, this should take about 15-20 minutes.
Step One
Set your oven to 230 degrees Celsius (or 450 degrees Fahrenheit) and allow it to pre-heat. While doing that, place a pot of water onto a hob ad bring it to the boil.
You're going to need that hot water to blanch your tomatoes. Make little cross-slices at the tops of the tomatoes, and then place them in the boiling water for about a minute.
Take the pot of the heat and use a spoon to remove the tomatoes from the pot. Let them cool down, then peel away the tomatoes' skin. Get rid of the base of the stem too, then slice the tomatoes in halves and squeeze them to get rid of any seeds and juices.
Step Two
Chop your drained tomatoes up and throw them into a mixing bowl. Add your mushed garlic and regular olive oil, alongside the pepper, salt, and your chopped basil leaves. Mix it all together and stir well. You may find that you need to add a little extra salt, but we'll leave that up to your own taste test.
Step Three
If you haven't bought special bruschetta bread, you're going to need to slice up your baguette. You can do this with a bread knife. Slice diagonally, with the aim of creating half-inch thick slices.
With your slices reader, get a pastry brush and apply a thin layer of olive oil to a single side of each slice. Now, place your slices on a baking tray, with the olive oil layer facing downwards.
Pop the slices onto the top rack of your oven, which should now have reached the required temperature. Toast them for about five minutes. You should notice light browning on the edges, which tells you that it's time to remove the slices from the oven.
Step Four
Remove the bread slices from the oven and arrange them so that they're facing with the olive oil side upwards. This protects the bread from getting soggy after you apply your tomato and basil mixture.
Use a spoon to scoop some of your tomato and basil mixture onto each slice. Alternatively, you can leave the mixing bowl on the side and allow everybody to scoop for themselves.
There you have it, a great, easy bruschetta with tomato and basil recipe. Give it a try and we're sure you won't end up disappointed.
The Wines
So which wines should you choose to go along with this tasty dish? We have a couple in mind that we think you'll love.
White wines tend to work well with bruschetta, as their acidity blends well with the flavour of the tomato, without overpowering it. Any well-rounded white wine should do the trick, but we think a Trebbiano is particularly good.
Ideally, you should get your Trebbiano from the Montepulciano region, though any Trebbiano should do the job nicely. Together, they make a perfect appetiser for the main course. Both the food and wine are light enough to leave plenty of space, without being so light that you feel like you haven't consumed anything.
A Light Pinot Noir
If you have to go with a red Italian wine, we recommend keeping it as light as possible. A powerful red wine could completely ruin your bruschetta.
A light pinot noir should do the trick, as should a light cabernet. While both will change the texture of the bruschetta, they won't overpower the flavours.
Wines to Avoid
Anything that's too sweet will not go well with a bruschetta. For example, it's not a good idea to mix Prosecco and bruschetta.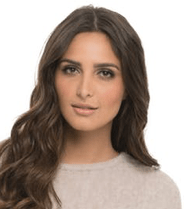 I'm a passionate about good wine and good cooking.
I like to keep me updated and share with my online friends my gastronomic knowledge.