Many of the great Italian wine companies pride themselves on doing it all themselves.
You'll often see this with the many companies run by small families. For them, their wines are not just expressions of their land. The wine also represents the soul of the family. It is the final result of a group of people pouring everything that they have into creating something that represents them just as much as it represents their lands.
Then, you have companies that take a more collaborative approach to making Italian wine.
For these companies, teamwork is the secret ingredient for creating great wines. They often work with other producers and growers in an effort to expand their knowledge so they can create wines that are a perfect representation of their land.
There is no "correct" way to approach the art of making Italian wine. Each producer brings different ideas to the table, which is what makes the Italian industry so diverse in the first place.
Riondo falls into the collaborative side.
Part of a large wine consortium, Riondo has spent many years making superb wines that tantalise tastebuds and get people talking. And here, we're going to take a look at a wine that may well be the best that the company has produced.
The Story
Before we dig into a truly remarkable wine, let's find out a little more about Riondo.
Founded in 2008, the company is a relative baby when compared to the Italian wine companies that can trace their histories back over centuries. However, this does not mean that Riondo is not informed by a rich and important history. The company was formed to be an offshoot of the famous Collis Veneto Wine Group, which is one of the leading Italian wine consortiums.
Collis has over 2,000 members, for whom it market and plays a direct role in selling grapes.
The people behind Riondo took part in this consortium for several years before deciding to change things up a little. Still a member of the group, Riondo now takes a more direct approach when it comes to the grapes it produces. While it still provides grapes that other consortium members, the company now makes its own wines.
However, cooperation is still one of Riondo's core values, as evidenced by this quote from the company's website:
"The cooperative spirit that we live by in the company has instilled simple but fundamental values in us, that are shared by every resource employed in the company."
While not a familial Italian wine producer in the strictest sense of the term, Riondo treats its people as though they are part of a large family. It welcomes new ideas and embraces anybody who has a desire to bring energy and a collaborative spirit into the fold.
Sustainability is another of the company's core values.
Recognising that the true value in any wine lies in the terroir used to produce it, Riondo has made a commitment to only conducting itself in a sustainable way in its pursuit of protection.
In other words, the environment is important to the Riondo family.
Riondo recognises its land as its "source of wealth". And when it says that, it means more than the land producing grapes for revenue. The land itself is wealth in the sense of the history it carries and how it sustains so much of the nature that relies on it.
Knowing this, Riondo's commitment to sustainability has resulted in a production process that makes use of eco-friendly materials wherever possible. The producer goes to great pains to minimise the amount of waste it produces, resulting in a clean wine creation process that pays respect to the wine and the land that it comes from.
Other initiatives include installing equipment to recover both water and heat, allowing both to be reused. The company also has several installations in place to help it make use of the sun's energy, thus cleanly fuelling much of its important equipment. Their commitment even extends to packaging, as the company goes to great pains to ensure that its bottles are lighter and use fewer materials than many others.
Sustainability is what will make the great wines Riondo produces accessible for future generations. It is also these sustainable practices that improve the health of the land so that others may use it.
So, we know that Riondo values cooperation and it has taken great strides to lessen its environmental footprint.
But what ff the company's wines?
There are many, all of which have their own remarkable qualities. But we'd like to take a look at one that may be the best to come out of Riondo in quite some time.
The Review
The Riondo Amarone della Valpolicella 2017, as the name implies, is a stunning DOCG red wine. Made using a mixture of grapes, including Corvinone, Corvina, and Rondinella, the wine has a deep garnet red colouring that indicates it is ready for you to drink young, if that's what you prefer. Those who like to age their wines will be happy to learn that this wine can reach its full potential with a further 10-15 years of ageing.
If you choose to drink this stunning Italian red wine today, you will get to experience a complex bouquet that perfectly demonstrates the love and care that has gone into this wine. Combining notes of cherry jam, walnuts, and cinnamon, among many others, this wine's bouquet is a feast for the senses before you ever take your first sip.
And once the wine reaches your lips…
Wow!
The ripe cherry notes come to the fore, embracing you in a warmth that leaves you feeling completely satisfied. The wine is also balanced by its more subtle notes, with touches of vanilla and coffee, which you may miss in the bouquet, coming to prominence on the finish.
This is a wine to be savoured alongside mature cheeses, stews, and game. It's also a phenomenal example of the Amarone della Valpolicella DOCG, which is why our team happily gives it a rating of 97/100.
And you can find it today for less than €25 in the Xtrawine collection.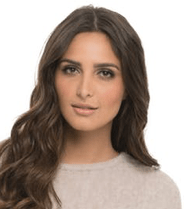 I'm a passionate about good wine and good cooking.
I like to keep me updated and share with my online friends my gastronomic knowledge.