Barbaresco is one of those Italian red wines that often goes underappreciated. Despite the many qualities that a good Barbaresco has, there will always be some people who compare it unfavourably to the more famous Barolo wine. Both wines use the Nebbiolo grape, which means they're often compared against one another.
We think that's a crying shame as Barbaresco is a wine that has plenty to offer if you're willing to explore it.
That's why we've decided to shine a spotlight on the wine with this review. But of course, that decision brought us to the question that we always face when we decide to create a detailed review…
Which specific wine should we focus on?
If you peruse the Xtrawine catalogue, you'll see that there are plenty of examples of amazing Barbaresco wines for us to choose from.
Eventually, we decided to focus on a wine that comes from one of the most established cooperatives in all of Italy.
Produttori del Barbaresco brings together the minds of 50 families to produce some truly stellar wines. In this review, we're going to take a look at the history of this famous cooperative before checking out one of its best wines in recent memory.
The History
It all starts with the creation of the first cooperative that focused on Barbaresco wine back in 1894.
Prior to that year, Barbaresco was little more than an afterthought when it came to the Nebbiolo wine grape. Most of the grapes were used to create Barolo wines. Those that weren't were used to create Barbaresco. But even then, the wines did not proudly carry the Barbaresco name. In fact, the name of the grape tended to take precedence on the label, with Barbaresco being mentioned afterwards, if it was mentioned at all.
Domizio Cavazza saw this situation and decided that it was time for a change. A Barbaresco resident, he was also the headmaster of the Royal Enological School of Alba.
His desire was to see his region's native wine receive the acclaim that it deserved. So in 1894, he brought together a collective of some of the region's most prominent producers so that they could work together to cement Barbaresco's name in the Italian wine industry's record books.
The result was the formation of Cantine Sociali.
That initial collective contained nine vineyard owners, who Cavazza brought together so that they could make the wine in his castle.
But it was perhaps Cavazza himself who played the biggest role in the cooperative's success. His expertise meant that he was capable of determining the different qualities of Nebbiolo grapes grown in the Barolo and Barbaresco regions. As such, he could also see the best ways to bring out the best in his region's version of the grape.
And by doing that, he would establish that Barbaresco was much more than the result of grapes that weren't considered good enough for Barolo.
For about 30 years, the cooperative worked hard to establish Barbaresco as an amazing wine. Unfortunately, the rise of fascism put a stop to the collective's work in the 1930s.
The story would have ended there, were it not for the efforts of a priest in the village of Barbaresco. After the fall of fascism, this priest saw the precarious position that the smaller Barbaresco producers were in. They simply wouldn't have survived on their own. So, he proposed the formation of a new collective that would allow these producers to survive while giving their wines some much-needed exposure.
The priest pulled together 19 local producers and named the group Produttori del Barbaresco.
Together, these producers worked within the church's basement to create their first three vintages. From there, they established a winery, which still stands to this day.
And it was from this reunion of producers that a mighty collective was born.
Built in the spirit of the Cantine Sociali, the new collective continued the work that Domizio Cavazza started. They fully embraced Barbaresco and its production, as well as making every possible effort to enhance the wine's reputation both domestically and abroad.
Today, the collective boasts 51 members, each of whom brings their own expertise to the table. The winery also controls over 250 acres of vineyards in Barbaresco. Each of these vineyards exclusively grows Nebbiolo grapes that exude the qualities that Cavazza identified over a century ago.
It is no overstatement to say that Produttori del Barbaresco has played a huge role in the growth of Barbaresco's popularity in the 20th and 21st centuries. Without this collective, we may have seen many smaller producers of the wine having to close their doors. And we certainly wouldn't have seen such a concerted push for Barbaresco to be recognised as the amazing wine that it is.
That's why it makes sense to feature a Barbaresco that comes from the company. And in the collective's 2016 vintage, we have a truly special wine.
Produttori del Barbaresco Barbaresco 2016
You will see why this is such a stellar example of Barbaresco from the moment that you pour this wine into the glass. A gorgeous ruby red colouring shows the expert ageing process that it's undergone. And the subtle way that the wine allows light to pass through it will entrance you if you're not careful.
Bringing the wine to the nose will reveal strong notes of red fruits, which can threaten to overpower the senses at first. But if you persevere, those dominant notes will give way to a spiciness that's indicative of the Nebbiolo grape as it's grown in Barbaresco.
Upon your first sip, you may again feel overwhelmed by the powerful tannins in the wine. At first, you may make the mistake of thinking that the wine has all of the subtlety of a sledgehammer.
But that powerful blast masks a complex wine that's worthy of a place in anybody's collection.
The Xtrawine team was certainly impressed, which is why they gave the wine a rating of 91/100. Why not discover for yourself just what Produttori del Barbaresco has managed to achieve with its 2016 vintage?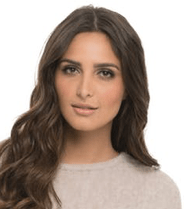 I'm a passionate about good wine and good cooking.
I like to keep me updated and share with my online friends my gastronomic knowledge.