While we spend most of our time focusing on Italian wine here at Xtrawine, we also recognise the quality of other wines produced around the world. The French, in particular, have always offered up a lot of competition to Italian wine producers. In fact, the two countries have a friendly rivalry in the wine industry and often find themselves jockeying for recognition as the top wine producing country in the world.
For this week, we have decided to set that rivalry to one side and focus on a French producer in our wine spotlight article. Of course, with so many amazing producers to choose from, it's not the easiest task to select a producer that we feel is worthy of this place on our blog.
However, after much consideration, we feel we've landed on the perfect company to showcase. It's a company that has been slowly building a reputation for itself in the industry, so we're going to do our bit to offer them some exposure.
This week, we're going to take a look at Kriter, and one of the wines that has helped the company stand out as a great producer.
The History
Kriter's story starts in 1955 with a French wine merchant named André Boisseaux. He entered the wine industry with grand visions of creating a brand new sparkling wine that would one day be able to stand up to the big hitters of the French and Italian wine industries. That's no small order. With competition from the likes of Champagne and Prosecco, it takes a lot to achieve recognition as a great sparkling white wine.
Still, Boisseaux had the talent, and thanks to his cousin, Georges Kritter, he also had a name. He got rid of one of the "t's" and Kriter was born. To this day, the Kriter name still appears on the labels, which shows that a great deal of respect must have existed between the two men.
Boisseaux needed to show that he was serious with this new idea of his, so in 1957 he made the decision to register his company with the INPI. It was a big move, and a definite statement of intent for a company that was still so new to the wine industry. It would not take long for them to develop the sort of reputation that showed just why Boisseaux had such confidence in his product. Kriter's wines quickly developed a reputation, and business began to boom in the years that followed.
1970 was a banner year for the company. Having already introduced 20cl bottles in the 1960s, which offered up a portion of the company's wine without having to commit to buying a full bottle, Kriter took things a step further with the introduction of its 75cl brand. Though they may have been small innovation these smaller bottles met a niche in the wine industry. They were, and still are, ideal for those less formal occasions when you don't want to crack open a full bottle of wine, but still want to enjoy a nice glass if the mood takes you.
Three years later, the company started to build its brand across the world. They began sponsoring sailboats in global tournaments, which placed the Kriter name in front of more eyes than ever before. This flurry of sponsorship lasted until 1986, after which Kriter was the name on many a person's lips. In total, 14 boats flew the colours for Kriter, offering the company its first major steps into the worldwide sphere.
The company also expanded during this period. The 1980s saw the construction of a brand new production site. Located in Beaune, the site offered Kriter a presence in the middle of Burgundy, which we're sure you'll recognise as one of the most important wine regions in the world.
Kriter continued its quest to build its brand throughout the 1980s. It teamed up with a number of rock groups, which meant that the Kriter name became synonymous with concerts around the world. All of the while, the company was backing up its marketing efforts with a superior product that was fast becoming the envy of many of its competitors.
In 2002, the company anticipated its 50th anniversary with a new bottle. With its elegant design, it wasn't long before this young vintage found its way onto many a table. With one small move, the company had maintained its reputation of being at the forefront of fashion, as well as wine. The actual 50th anniversary came in 2005, which just so happened to be the year that Kriter unveiled its own brand of Rosé on the world.
In the years that have followed, the company has gone to great pains to modernise so that it keeps up with the times. The introduction of the Kriter Ice range helped it to fill another trendy niche. As recently as 2016, Kriter has expanded its efforts through its partnership with a trucking company, which has only helped the company in its efforts to go global.
But for now, let's return to that special date in 2005, when Kriter celebrated its 50th year. The company's Rosé met all of the expectations of critics, so why don't we take a look at one of its more recent vintages in our weekly wine review?
As you would expect from a quality Rosé, this wine has a beautiful pink colouring that shows just how much care has gone into its production. Kriter has never been a company to do things by half measures, and Kriter Rosé showcases that dedication from the off.
Once you pour the wine, your senses will be awash in a beautiful bouquet of aromas. You'll notice the distinctive smell of red berries, with red currants also offering an interesting note to explore. This is a fruity wine, though one that offers a little more complexity than many other Rosé wines.
More fruitiness reveals itself when you taste the wine. You'll enjoy notes of raspberry and strawberry, alongside the note of red currants that you noticed in the bouquet. The silky texture means the wine goes down easily, but it still has a full body that should be more than enough to satisfy your wine needs.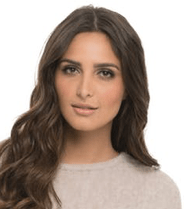 I'm a passionate about good wine and good cooking.
I like to keep me updated and share with my online friends my gastronomic knowledge.