As part of our ongoing look at some of the greatest wine producers in all of Italy, our articles have taken in both the big and small in the industry. While we pay the proper respects to established names, lauding them for their amazing contributions to Italian wine and marvelling over the illustrious history that has led them to become some of the most important companies in the history of the country, it is also a good idea to shine a spotlight on other producers, particularly those that aren't all that well known on the international stage.
With that in mind, today we thought that we would take a look at Ka Mancine. With less than twenty years of history behind the company, they certainly don't have the historical significance of the likes of the Antinori family. However, they have managed to do an awful lot in such a short time period, creating some excellent wines that have won critical acclaim in addition to making an excellent addition to practically anybody's wine cabinet. Here we will take a look at how the company came to be and what helps to set it apart from the many other winemakers in Italy.
The History
Ka Mancine came to be in 1998 and is so named because its founder, Maurizio Anfosso of Mancinei, is left-handed. It may be a slightly odd reason to give a name to your wine company, but it is one that has quickly won over fans. This is especially true for those who enjoy a good red wine, as the company has quickly built a reputation for creating some great examples.
The sense of family is extremely strong in the company, as is friendship, and they make a point of emphasising just how much the bonds between all of the people working for Ka Mancine mean, particularly in regards to their dedication to the wine and their love for the land that produces it. All of this combines to create a passionate formula that is distilled into every single bottle that comes out of the producer, offering a taste of local flavour and camaraderie that few other winemakers are able to compete with.
While the company itself is fairly new, particular in comparison to a number of the other great wine companies that exist throughout Italy, the history of the Mancinei family stretches much further back. They are one of the most renowned families in the Soldano area, with the roots of the family stretching back for many years. This means that there are simply no other people better qualified to get the most out of the land, as they have grown to live and love it over the years.
In fact, it takes a particularly stubborn mentality to even engage in viticulture in the area, as it is not immediately apparent just how much potential Soldano offers to winemakers. Only through persistence and a refusal to give up on the crop has the family managed to make a name for itself and successfully create vineyards that are capable of yielding grapes that can be used to create great red wines. It is something that the family should be proud of and it could be argued that it is a feat that would not be achieved by any other winemaker who did not already have a love for the land.
However, in the case of Maurizio Anfosso of Mancinei, that stubbornness has come down through the family, allowing him to see the potential in the land and cultivate it until it was capable of producing something truly great. In turn, it also put his company in a much better place to take advantage of the unique qualities of the land, thus allowing them to create wines that are quite unlike any others produced in Italy.
In fact, the company has come such a long way in such a short amount of time that they are not only able to craft some truly elegant wines, but are also generating interest from tourists who want to find out more about the company and the region that they hail from. Today, the company is able to offer guided tours of its facilities and wine cellars, offering interested parties the chance to get up close and personal with their winemaking, so that they can see just how much dedication and conviction goes into the creation of every bottle of wine that the company produces.
Simply put, they are much more than a label. For the people who work at Ka Mancine, creating great wines in Soldano is a way of life. It is something to take pride in and something to dedicate themselves towards, and this can be sensed in any bottle of wine that comes from the company. Look for them to continue building on their reputation in the years to come, hopefully achieving the recognition that they deserve in the meantime.
Ka Mancine Rossese di Dolceacqua Galeae 2014
We mentioned previously how the company has built a reputation for crafting superior red wines and, in the Ka Mancine Rossese di Dolceacqua Galeae 2014, they may well have created the best one that has been tasted by our team in recent years.
Sporting a 93/100 rating on our very own site, which is supported by similarly high ratings from other critics, the Ka Mancine Rossese di Dolceacqua Galeae 2014 is a wonderful red wine with a ruby colouring that is sure to enchant the drinker before they ever raise the glass to their nose.
Once they do, they will note that the wine features a gorgeous bouquet, with notes of ripe fruit and a slight floral quality that is offset by just the slightest hint of spices, offering a teaser for the balanced and interesting structure of the wine itself.
To the tongue the wine is dry yet soft, making it easy to drink while still offering a level of complexity that makes it interesting to fans of red wine. The fresh taste is balanced and persistent, making it a definite favourite at the dinner table and a wine that would be sure to attain popularity on an international level if given the opportunity.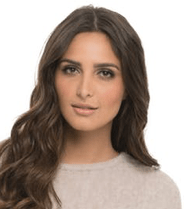 I'm a passionate about good wine and good cooking.
I like to keep me updated and share with my online friends my gastronomic knowledge.