As anybody who keeps track of the Italian wine industry knows, prices can get astronomical. While the wines here at Xtrawine generally fall into the affordable category, there are many wines in the world that sell for thousands upon thousands of dollars.
So what causes these high prices? It's really a combination of things. For example a wine that was produced in very limited quantities will generally carry a higher price tag, especially if the wine is well-regarded for its quality. In fact, the combination of low supply and high quality is a perfect recipe for high prices in any industry, and the Italian wine industry is no different in that respect.
There's also age to consider. Older wines often sell for more than newer vintages, primarily because they have had the time to mature properly. Of course, this assumes that whoever kept the wine did a good job of maintaining it. An old wine that was not stored correctly is not going to sell for much, regardless of how long it has spent in a cellar. However, if you get a perfect storm of age, rarity, and quality in one bottle, you can expect it to sell for higher than the average.
Of course, there's also the prestige attached to the label. There are some wines that have such stellar reputations that they command high prices based on their history alone.
So, as you can see, there are all sorts of factors that can go into determining the price of a wine. But even with all of that taken into account, there are some outliers whose prices just seem completely crazy, even if they managed to combine all of the attributes that we've spoken about above. Such wines can go for tens, or even hundreds, of thousands of dollars, and will take pride of place in the collections of anybody who is lucky enough to get their hands on them.
Such wines also have external involvement. If a wine goes to auction, there are intermediaries to consider, as well as the wishes of the collector who is selling the vintage.
All of that brings us nicely to the topic at hand. Today, we are going to look at one of the most expensive wines in the world. However, we're also going to find out how that wine stacks up to some of the more affordable choices in the Xtrawine catalogue.
The Most Expensive Wine
Of course, we need to look at our expensive wine before we start comparing it to some that are within the price range of the average consumer. And when you think about expensive modern wines, you can't look far beyond the Screaming Eagle Cabernet Sauvignon 1992. Yes, many people will also point towards the Chateau Margaux 1787, but unfortunately we lost that particular bottle thanks to a clumsy waiter who knocked it onto the floor, causing it to shatter.
The owner of that wine received over $200,000 in insurance money for the loss, but the price tag attached to the Screaming Eagle Cabernet Sauvignon 1992 eclipses that and then some. You see, this wine went up for auction back in the year 2000, eventually selling for a whopping $500,000. For one bottle. To this day, it stands as the most expensive wine sold in the Napa Valley auctions, and there are plenty of reasons why bidding wars erupt over this wine whenever a bottle goes on sale.
One critic who has enjoyed the privilege of tasting this wine was quick to confirm the quality that you would hope a wine with this price tag attached would have. He noted that the bouquet contained notes of jammy blackcurrant, complemented by the subtle taste of toasted oak.
Those notes of blackcurrant are also very noticeable to the taste, with the critic going on to commend the wine for its purity, and the fullness of its body. He concluded his summation with a simple word – Spectacular.
It's a powerful word, but one that appears apt given the nature of the wine. Of course, the price tag attached to it means that most of us will never have the opportunity to taste it. But never fear! There are plenty of more affordable wines out there that, while perhaps not carrying the same reputation as the Screaming Eagle Cabernet Sauvignon 1992, are still worthy contenders when it comes to quality.
Biondi Santi Brunello di Montalcino Riserva Greppo 2004
As we are on the subject of expensive wines, we felt it best to start our list with the most expensive quality wine that you will find on Xtrawine.
Retailing for just over 700 euros, the Biondi Santi Brunello di Montalcino Riserva Greppo 2004 is made using 100% Sangiovese, which means it can match the Screaming Eagle in purity, if not price. A remarkably smooth and elegant wine, it was aged for 36 months before it was even released to the public, but it benefits from further ageing as well, as shown by the fact that it is the 2004 vintage that were talking about. It is perhaps Biondi Santi's finest ever work.
Antinori Tignanello Doppio Magnum 2014
We cannot create a list of quality red wines and not feature an Antinori product somewhere. The company's 2014 vintage of Tignanello was particularly special, and this magnum-sized bottle is really a sight to behold.
It's not cheap, as it will cost 425 euros to buy, but it comes with critical acclaim from ourselves, and several respected wine publications. It features strong hints of blackberry throughout, meaning it matches the Screaming Eagle in terms of pure fruitiness, but the hints of chocolate and coffee make this a particularly interesting red wine.
Quintarelli Amarone della Valpolicella Classico 2007
We love a great Amarone at Xtrawine, and the Quintarelli Amarone della Valpolicella Classico 2007 is among the best examples of the wine to come along in a very long time.
Produced in limited quantities, it features a stunning bouquet of red fruits, with a subtle hint of bitter almond to balance things out. It is balanced and persistent, plus it's the most affordable wine on this list, coming in at just over 200 euros.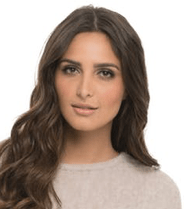 I'm a passionate about good wine and good cooking.
I like to keep me updated and share with my online friends my gastronomic knowledge.