We know what you're thinking…
Over the last few weeks, we've written a few articles about the American wine industry. You know that it's the dominant force when it comes to overall spending on wines of all kinds. Plus, you know just how much effort is going into establishing the country's wine industry as a genuine competitor to those of Italy and France.
So, you've seen the words Santa Barbara and jumped to an instant conclusion…
This review is about a wine that comes from the Santa Barbara region of the United States.
It's a natural conclusion to make. However, it's also incorrect because the Santa Barbara region just so happens to share a name with one of Italy's great unique winemakers.
Of course, we don't want to give the impression that we're averse to reviewing wines from the American Santa Barbara. In fact, there's every likelihood that you'll see a wine or two from that area find its way onto the pages of this blog sooner or later.
We just want to make it clear that the Santa Barbara we're looking at here is an Italian wine company!
With that being said…it's about time that we started talking about the wine and its producers.
Let's dig into the history of the company first.
The Story of Santa Barbara
Santa Barbara came into being in 1984, which makes it something of a baby in Italian winemaking terms. But what the company lack in an established tradition it more than makes up for with a desire to innovate at every step.
That desire to innovate feeds into the company's two key goals.
The first is to revive the fortunes of two of the Marche region's native grapes – Montepulciano and Verdicchio. Of course, the irony here is that the company aims to innovate through the revival of classic grapes that have seen faltering popularity in recent years. This goal will see Santa Barbara dedicating itself to getting something new out of classic grapes for years to come.
The second goal that the company has is to create wines that suit "international tastes". From the very beginning, the company has targeted the foreign market just as much as, if not more than, the domestic market.
Perhaps that is why the company puts little stock into DOC certification. Many of its wines don't carry it because they'd rather bring originality to the table ahead of adhering to traditional winemaking rules.
Of course, this also means that the wines from the company have a personality that you're not going to find anywhere else. Santa Barbara is determined to do things differently and nowhere is that more evident than in the company's wines.
This would mean little if Santa Barbara wasn't able to produce quality…
But from the moment of its inception, the company has managed to make waves because it produces wonderful wines that are always worthy of a second glance.
The people behind the company describe their approach as "courageous, with just a hint of recklessness." And it is this approach that has made them the darling of the international audience and an enemy to traditionalists alike.
What we can't deny is that every wine that comes out of the producer is imbued with a level of personality that you're just not going to find anywhere else.
To this day, the company continues to dedicate itself to its experimental research. It wants to find new ways to create a twist on classic wines. And in doing so, it will bring back to life many a grape that has fallen by the wayside or simply doesn't have the respect that it should from the wider industry.
One of its more interesting innovations is its practice of cultivating mixed vineyards. Instead of keeping different grape varieties separate from each other, Santa Barbara grows many of its grapes within the same vineyard.
This lends the grapes qualities that they otherwise wouldn't have, which lend another layer of uniqueness to the wines that they produce.
Again, it's a traditionalist's nightmare. But if there's one thing that Santa Barbara has proven during its 35 years, it's that it is not a company to do things the traditional way.
That extends to the wine that we're going to take a look at today. Unlike most of the wines that we review, this wine doesn't carry DOC or IGT classification. And despite that fact, we still believe that this is a wine that's worthy of anybody's attention.
Allow us to explain why…
Santa Barbara Animale Celeste Sauvignon 2018
Made using 100% Sauvignon Blanc grapes, you may have the mistaken idea that this is just a bog-standard wine.
It is anything but.
The vDt classification further suggests that this is a standard table wine. But again, we'd suggest that it has much more quality than this classification would suggest.
Upon pouring this white wine, you'll note that it has the straw yellow colouring that indicates that it's been aged very well. The occasional flash of green also hints at its further ageing potential. In fact, the wine can benefit from a further five to 10 years in storage, if that is your inclination.
To the nose, the wine offers a fruity bouquet that's more elegant than you would expect from a table wine. You'll notice the gorgeous notes of mature peach first. However, further exploration brings forth more complex notes or geranium and red pepper.
Again, this is a wine that offers much more than meets the eye.
Finally comes the taste. You'll be surprised to find that all of these flavour are in perfect balance, with the wine itself offering the perfect mix between freshness and smoothness. It is intense and persistent, which means that it's guaranteed to make an impression at the table.
The xtraWine team has certainly fallen in love with this unique wine. That's why you'll find that a humble table wine has a rating of 87/100 from our team. And this isn't the only accolade it's received, as Veronelli has granted evert vintage since 2013 with the distinction of being a Great Wine!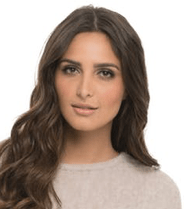 I'm a passionate about good wine and good cooking.
I like to keep me updated and share with my online friends my gastronomic knowledge.