The end of October is fast approaching, which means soon people will be getting together to celebrate Halloween. It is a wonderful time of year, with children donning costumes so they can go trick or treating in the local neighbourhood and people gathering with friends so they can scare, shock and enjoy each other's company while sharing in this rather macabre of holidays.
However, it is not a holiday that is commonly associated with the world of Italian wine. Despite the fact that autumn is the season, perhaps above all others, to celebrate everything that the wine industry brings to us, many of us don't partake in a glass of wine or two while celebrating Halloween.
We aim to change that by coming up with a few ideas that will combine your passion for Italian wine with some of your favourite Halloween activities.
Curl Up With A Scary Book
Not everybody wants to spend Halloween partying with others. For some, it is a time for quiet contemplation, whereas others seek to find their scary inspiration from elsewhere. For such people there can be few things as satisfying as curling up with a good horror story while sipping on a glass of their favourite wine.
Of course, we have our recommendations for books you can try out for this. Bram Stoker's Dracula is a classic that deserves to be enjoyed again and again, plus the refined air of the book is ideal for reading while enjoying a glass of wine.
For those who prefer more contemporary scares, the work of Stephen King is the obvious choice. His classic novels, which include The Shining, IT and the Green Mile, or sometimes subtle in their execution, while other times being straight ahead with the horror they present. Almost all of them present slices of Americana to the ready, which often make for a nice contrast to the glass of wine you can enjoy while reading them.
Share A Movie With Friends
If you would prefer to share the Halloween experience with others then a movie night, with some classic films, should definitely fit the bill.
We won't go into detail about the horror films that we think are best for such a night, as the genre has so much to offer that it would be unfair to pick one movie over the vast array of others that are worth exploring.
Instead, we recommend picking a film that provides plenty of scares and will leave you just a little shaken at the end. Just a couple of words of warning. Be careful when you have a glass of wine in your hand while watching, as a well-placed jump scare in the film could lead you to spilling it all over the place. You may also want to avid serving cheese with your wines on Halloween. This isn't because they won't complement each other – they usually will – but we've heard that cheese can give you nightmares, which may make the night even more terrifying.
A Murder Mystery
If you want to really get into the spirit of things, we recommend bringing your friends together for a dinner party that quickly evolves into a game of murder mystery, where people have to work together to figure out who has "killed" one of your unfortunate dinner party guests.
You can enjoy a wonderful meal with your friends, complemented by a few choice selections of wine, before delving into the horror of whatever mystery you have concocted for them.
For those who have never done this before it is pretty simple to set up. Create a scenario that results in the "murder" and then hand each of your friends a card that details their backgrounds for the game. On one of this cards you will identify the murderer, whose goal will be to play along with the group's efforts while trying to avoid being caught.
Everybody else will be tasked with figuring out who among them has committed the "crime". Scatter clues around your home and encourage your friends to work together to combine the information and figure out who the "murderer" really is. Will they succeed? We guess that depends on the group's detective skills and how much wine you serve them before the game begins.
The Traditional Party
Of course, for many people the best way to celebrate Halloween is to get dressed up in the scariest – or funniest – costumes they can find and share the entire night with their friends.
In most cases alcohol is going to be introduced into the mix and we are going to make a case for wine here. Not only will a good bottle of wine or two set the tone for the party, but it will also add a touch of class and elegance that stands in interesting contrast with the rest of the night's events.
Better yet, there are a number of Italian wines, most notably Prosecco, that can be used to make some truly dazzling cocktails. What better way to get your friends in the party mood than to knock up a few sparkling cocktails that will get them up on the dancefloor and celebrating Halloween in the way it is meant to be celebrated? Just make sure you don't go overboard and consider saving your best wines for more suitable occasions. Perhaps you can even hold a few party games where the winner gets a nice bottle of wine.
The Final Word
So there you have it. Just a few of the ways that you can combine Italian wine with all of the festivities surrounding Halloween. We hope that you have gleaned a few ideas from this article and are now considering how to make the most of this scary time of year. Think carefully about the wines you select for the occasion and remember that no matter how scary the day gets, none of it is real and you will wake up in the morning having enjoyed a great night, shared with friends, family and the occasional vampire or zombie.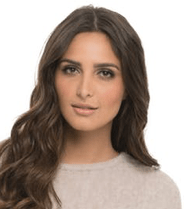 I'm a passionate about good wine and good cooking.
I like to keep me updated and share with my online friends my gastronomic knowledge.