Christmas is just around the corner. We're sure that you've noticed everything getting a little more festive. Christmas music is in the air, the weather has gotten much colder, and most of you have probably at least started your Christmas shopping.
There's a lot of preparation that goes into the big day, and we're sure that you have your own rituals and foods that you love to add into the Christmas mix. However, we though that this week we'd take a look at the Italian way of doing Christmas.
In Italy, most people enjoy baking Panettone and enjoying it with a glass or two of Italian white wine. Maybe you want to join in? If so, you need this wonderful Panettone recipe, and our recommendations for the wines that you should enjoy alongside it.
What You Need
There's a pretty big list of ingredients for making Panettone, so make sure you have all of the following ready.
14 grams of fast-action dried yeast
About 4 tablespoons of warmed milk
250 grams of butter, which you should soften beforehand
100 grams of caster sugar
Five medium eggs, which you should beat lightly
A couple of tablespoons of vanilla extract
A pinch of salt
The grated zest of both an orange and a lemon
80 grams each of some sultanas and raisins
Three tablespoons of dark rum
About 600 grams of white bread flour, 500 of which you'll use in cooking, with the rest for dusting
A combined 100 grams of orange peel and candied lemon, which you should chop finely
There's also a topping that you can add, for which you'll need the following:
A tablespoon of caster sugar
A tablespoon of egg whites
30 grams of blanched almonds
A tablespoon of icing sugar
The Steps
That's a big ingredients list, but making Panettone is a little easier than you may expect. These are the steps that you have to follow:
Step 1
Get a cake tin that's at least 20cm deep, or a special panettone tin, and grease the inside up.
Step 2
Pour your warm milk into a bowl, and add all 14 grams of the yeast into a mixture, alongside a teaspoon of your caster sugar. Allow the mixture to sit for a couple of minutes.
Step 3
Add the rest of the sugar to a bowl alongside your vanilla extract and butter. Beat the mixture until it creates a very light and creamy mixture. Add the lemon and orange zest ad continue beating. Once those are mixed in, start adding your egg whites slowly. Pour a little in each time and then beat until mixed before adding more.
Finally, add a teaspoon of flour into the mixture if it starts curdling. If not, leave it be.
Step 4
Add flour to a large bowl, with a small pinch of salt, and make a gap, or well, in the centre of the flour. Pour the milk and yeast mixture into the well, followed by the egg and butter mixture. Fold it all into the flour and you should create a nice, soft dough. Keep kneading for about five minutes and you should end up with a sticky dough at the end.
Step 5
Place the dough on a floured surface and spend another ten minutes or so on kneading. You should get a soft dough that stretches quite easily. Sprinkle a little more flour onto the surface, plus use some on your hands if you notice the mixture sticks. Don't be too liberal though, as too much flour could ruin the dough. Pop the dough into a large, greased bowl that's at least double the size of the dough. Wrap it in saran wrap and leave it in a warm place for about two hours.
Step 6
Pop your sultanas and raisins into a small pan, mixing the rum in as well. Heat this little mixture for about six minutes, after which the fruit should have absorbed the rum. Leave the fruit aside so that it can cool.
Step 7
After the dough has risen, place it on a floured surface and start kneading it again for roughly five minutes. Add your rum-soaked fruit and the candied lemon and orange peels.
Now, shape the dough into a ball and place it in the tin we spoke about in Step 1. Cover the tin in saran wrap and leave it in a warm place for about an hour, or until the dough rises to the top of the tin.
Step 8
Pre-heat your oven to 180 degrees Celsius, ensuring there's plenty of space inside the over.
Step 9
Create a mixture of your toppings ingredients, and spread it over the top of the panettone.
Place the entire thing in the oven and leave it to bake for between 40 and 50 minutes. It should rise, and a skewer should come out clean when used.
Step 10
Allow the cake to cool for about ten minutes before taking it out of the tin and placing it onto a wire rack.
Now allow it to cool completely, and give it a light dusting of icing sugar. You should have an amazing panettone.
Great Italian White Wines for Pairing
So now you have your panettone, you need a couple of great Italian white wines to pair it with. Here are our recommendations:
Prosecco
A festive favourite, we're sure that you've already got a nice stock of Prosecco ready to go for the holiday season. Happily, your prosecco is also the best wine to drink alongside a Panettone. The light, fruity flavours mix well with the cake, plus you'll enjoy the sensation of pairing Prosecco up with the rum-soaked fruits inside the cake.
Franciacorta
Another great Italian sparkling white wine, Franciacorta is one of those wines that we recommend often to people who enjoy a glass of Prosecco. It offers a similar sensation in the mouth, though it perhaps has a slightly more textured and layered taste. It's a great choice if you want to try something a little different to the norm.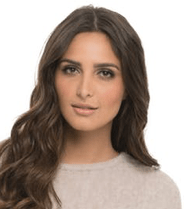 I'm a passionate about good wine and good cooking.
I like to keep me updated and share with my online friends my gastronomic knowledge.