As we all know, a good Italian wine is only further complemented by great food. Better yet, many of the best wines can also be incorporated into the recipe itself in order to create a dish that is of an exceptionally high quality.
Such is the case with Prosecco Risotto, which is a dish that is favoured in many parts of Italy, in addition to being one that should find its way onto your dinner table sooner rather than later. There are a number of ways that you can make Prosecco Risotto, but the two most popular employ Parmesan cheese or scallops. Here we will take a look at a handy recipe for each, so that you can make your own choice as to which you prefer.
Prosecco Risotto with Scallops
Before making this dish, be aware that the following recipe serves four people, so you may need to adjust the ingredient used accordingly if you are looking to serve a different number of people to this.
Ingredients
Before starting to cook, make sure you have all of the following handy:
75g of butter, with an extra chunk of cold butter on the side
125ml of Prosecco
6 large scallops
Fresh, grounded black pepper
Sea salt
A small onion that has been finely chopped
A litre of hot fish stock
350g of Carnaroli risotto rice. Ideally this should be of the superfine variety
Creating The Dish
Once you have all of your ingredients ready, follow these steps to create the dish:
Take two of your scallops and dice them. The rest should be cut into thin slices, which you should then season with your sea salt and black pepper before putting them to one side.
Place your fish stock into a saucepan and bring it to the simmering point.
Use a separate saucepan to melt your 75g of butter.
Once the butter is melted, add your chopped onion and cook until it has softened.
Add your risotto rice to this mixture and be sure to stir well in order to cover the rice with butter. Do this for 1 minute.
Add your Prosecco to this mixture and then cook at a high temperature until half of the wine has evaporated/been absorbed.
Use a ladle to pour your fish stock into the rice mixture, stirring well with each ladleful. Be sure to check that the stock has been absorbed before adding the next ladleful.
With all stock added to the mixture, cook the rice until it is tender, which should take around 15 minutes, then add your diced scallops.
Remove the mixture from the heat and leave to stand for 30 seconds.
Add your chunk of cold butter and stir it into the mixture well.
Season the results with your sea salt and black pepper.
Place the rice in heated serving bowls, each garnished with sliced scallops that will heat up on their way to the table.
Prosecco Risotto with Parmesan Cheese
Much like the previous recipe, you should be aware that this one serves four people, so ingredients may need to be adjusted if your numbers are a little different.
Ingredients
Before you begin cooking, be sure to have all of the following to hand:
A medium onion that has been finely chopped
A cup of Prosecco
4 cups of chicken broth
A minced clove of garlic
4 tablespoons of butter
1 and a half cups of Arborio rice
A quarter teaspoon of freshly ground pepper
A half teaspoon of salt
Half a cup of grated Parmesan cheese, with more set aside for serving
Creating The Dish
A lot of the processes you follow here will be similar to the previous dish, though a number have also changed. Be sure to follow these steps:
Place the broth in a medium saucepan and warm it to the point where it reaches a simmer. Leave it on a low heat.
Place two tablespoons of butter in a separate saucepan and melt it over medium heat.
Add your chopped onion and mashed garlic to the butter and cook, stirring regularly for about 5 minutes, or until the onion is transparent.
Add the rice to this mixture and cook, stirring until it is coated in the butter and begins turning translucent. This should take approximately 2 minutes.
Add the Prosecco to the mixture and simmer gently for 3-5 minutes, waiting for the wine to be absorbed.
Ladle a half cup of your broth into the mixture, simmering and stirring occasionally until the broth is absorbed. Repeat this with the rest of the broth and cook for 20-25 minutes, ensuring rice remains firm.
Add the rest of your butter to the mixture, alongside your salt, pepper and a half cup of Parmesan. Stir properly to ensure it is mixed well.
Season with additional salt or pepper as needed and serve in warm bowls, topped with more Parmesan.
Final Word
Of course, the best way to enjoy both of these dishes is with a nice glass of Prosecco on the side, so you get to enjoy even more of the wine alongside what has been added into the dish itself.
Happily, as you will see from the two recipes we have included this week, Prosecco Risotto is a fairly simple dish to create. This means that there is simply no excuse not to give it a try for yourself. It makes for an excellent dish to serve at dinner parties, with many using it as a nice starter before moving onto a main course that incorporates red meats and other foods.
As usual, please do keep an eye on our blog for regular updates about the latest wines in addition to even more recipes that you can try out if you're looking for the best way to enjoy your Italian wine with a meal. Finally, we hope you enjoy your Prosecco Risotto and craft a dish that will become a firm favourite in no time at all.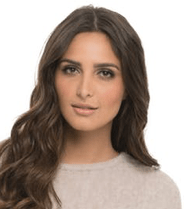 I'm a passionate about good wine and good cooking.
I like to keep me updated and share with my online friends my gastronomic knowledge.