In recent years, Dubai has built a reputation as a holiday destination that almost surpasses most others in the world. With recent rejuvenation efforts giving the city a completely different look and feel to the one that it had so many years ago, it has become the destination of choice for the rich and famous, or those who want to enjoy a little bit of opulence every once in a while.
Wine has also become an increasingly large import into Dubai as the tourism trade has grown, which has naturally led to a number of wine bars appearing that offer you the chance to try some amazing vintages from all over the world. With that in mind, we thought we would take a look at some of the best, should you ever choose to go on a holiday to Dubai.
Oscar's Vine Society
There are few wine bars in Dubai that go as all-in as Oscar's, with the bar combining a rather brilliant wine menu with a range of foods, which include oysters, cold cuts and cheese, that can be combined with the drinks so that you get the full tasting experience. The bar predominantly serves French wines and delicacies, so it may not be a great choice for those who are looking to consume a few Italian classics, but it has an excellent atmosphere that feels homey without being at all pretentious. This makes it great for enjoying a cosy drink with friends when you want to get away from the hustle and bustle that typifies Dubai.
Vintage
Vintage aims to bring the feeling of your living room to Dubai, with the bar being decked out with plenty of sofas and armchairs so that you can truly relax while enjoying a glass of wine or two. Much like Oscar's it also serves some great foods to go along with the wines, including cheeses and cold cuts, but the menu is much more defined and rigid so you'll have to get in at the right times to make sure that you enjoy the wine and food combos that you want to eat. Again, there is a lack of pretention and just generally a good vibe in this bar.
The Agency
Now we come to one of the bars that starts to feel a little more exclusive, mostly because of how busy it can get. It can be a little difficult to get a seat at The Agency, but once you do you will get to experience some amazing foods that mix classic dishes with a range of foods that you might not expect to find, such as Alaskan Crab and Kataifi Prawns. The wine selection is not to be sniffed at either, as the bar maintains a selection drawn from all over the world, with Italian and French vintages mingling with wines from Argentina and Chile. Make sure to book in advance if you are determined to get a seat though.
The Cellar
This is the perfect bar for those who are looking to escape all of the modern trappings of Dubai, offering something that is completely different to the swish and stylish bars that populate much of the city. You'll find yourself navigating a crowd of people on the gorgeous terrace of the venue before making your way down to the dark bar, which is, as the name suggests, located in a cellar. This gives the place a cosier atmosphere than many of the other wine bars in Dubai. You'll also get the chance to enjoy a few snack foods, such as potato wedges and meat skewers, but also have the option of ordering a full meal with your wine should you venture out into the bar's dining area.
Vu's Bar
For those who are looking more for the opulence that Dubai has to offer, Vu's Bar will be right up your alley. Located on the 51st floor of an enormous skyscraper, the bar offers you the chance to enjoy the flickering lights of the city from a perch that is quite unlike any other. This is a bar with class and sophistication, so obviously your personal dress code must be up to standard. Still, the drinks that the bar serves meet the level that the bar sets for itself and there truly are few better views in all of Dubai when you're drinking a glass of wine.
Oeno
Oeno is the wine bar for the true connoisseur, as it has a rather remarkable collection of vintages from some truly outstanding producers, ranging from vintage champagnes through to amazing reds. The venue also holds a number of wine tasting and cheese sampling evenings in the two private rooms, though these need to be booked in advance. An in-house team of sommeliers will help you to match your cheeses with your wines so that you get the best possible experience, plus there's a range of other amazing foods, making this one of the finest wine bars in Dubai.
Cin Cin
Another choice for the connoisseur, this bar is reputed to have one of the best wine cellars in the entire city. However, you will be expected to pay the price to experience some of the wines that they have on offer, so it is a bar that is a little exclusive in terms of clientele. Still, of you are able to afford it you will get to enjoy some amazing wines and potentially meet some very influential people. There's also some pretty good food available, though it is secondary to the wines.
Vinoteca
We conclude our list with a wine bar that is practically built for the Italian wine enthusiast. Inspired by the art and wines of Italy, this bar is still building its reputation when compared to some of the others on this list, it is a very well-stocked bar that has example of some of the best Italian grapes around. If you really want to get a taste of Italian while you are in Dubai, there are few better places to do so.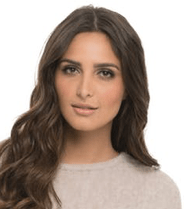 I'm a passionate about good wine and good cooking.
I like to keep me updated and share with my online friends my gastronomic knowledge.