There is a lot of debate about whether or not drinking a moderate amount of alcohol or abstaining completely and being teetotal is best for your health. Each side has a number of benefits, but there are a number of reasons why drinking the occasional glass of wine may be better for your body that choosing not to drink at all.
Here we will look at a few of ways that drinking in moderation can actually be beneficial to your body, with all of these benefits being things that you miss out on if you make the decision to become entirely teetotal.
As a small disclaimer before we get started, it is important to remember that being teetotal does not guarantee that you will suffer from any of the following issues. However, a lot of evidence points towards each of the following being aided by occasional alcohol consumption.
Cardiovascular Disease
Prestigious organizations like the School of Public Health at Harvard University have come to the conclusion that drinking moderate amounts of alcohol is capable of increasing protection against heart disease. Research shows that alcohol can raise HDL levels, which are associated with higher levels of protection. Furthermore, consumption of alcohol has also been linked to a number of other potential benefits, such as superior absorption of insulin into the body and improvement in a number of the factors that can lead to blood clotting, which is often the cause of heart attacks in addition to being the most common cause of strokes. The research indicates that a glass of red wine a day can drastically reduce the risk in both men and women, assuming they have not already been the victim of a cardiovascular issue.
Lifespan
A study undertaken by the Catholic University of Campobasso has indicated that drinking alcohol can have a beneficial effect on your lifespan. Its research concluded that less than four drinks per day for men and less than two for women can lower the risk of death from any casue by as much as 18%. The study claimed that the correct way to drink alcohol is in moderate amounts during meal times, and it made sure to promote the Mediterranean style of diet. However, it is important to note that this claim has not been verified to the same level as those relating to alcohol's beneficial effects on cardiovascular health.
Improving Libido
There is a lot of research to suggest that consuming too much alcohol can have a negative effective on your libido, particularly in men who may find it difficult to become aroused when they have consumed one too many drinks. However, recent research has suggested that consuming in moderation may actually have a beneficial effect on a person's sex drive, with men in particular benefitting from additional protection against erectile dysfunction. A 2009 study published in the Journal of Sexual Medicine saw research that suggested that the chances of erectile dysfunction were reduced by as much as 30% amongst people who consumed moderate amounts of alcohol on a regular basis. The study looked at more than 1,700 men, but the researchers did make note of the fact that further research is needed in order to verify these results and that heavy drinking will still result in issues being experienced.
Brain Function
One of the bigger worries that people face as they begin to advance in years is the risk of developing a debilitating condition like dementia. Thankfully, the research into the effects of moderate amounts of alcohol on brain function is extensive and all seems to point towards alcohol, especially red wine, having a beneficial effect on the mind. This issue was being examined as far back as 1977, with a study that involved 365,000 people showing that moderate drinkers were almost 25% less likely to develop cognitive issues, such as dementia, than those who abstained from alcohol altogether. It found that small amounts of alcohol seem to make the brain cells "fitter." However, it is again important to note that drinking large amounts on a regular basis has not been thoroughly researched and may lead to issues developing.
Diabetes
A recent study that was conducted in the Netherlands examined the effects of alcohol in terms of preventing diabetes, coming up with some surprising results in the process. The study found that adults who drink a glass or two of wine every day decrease the possibility that they will develop type 2 diabetes when compared to people who are teetotal. While the study, like some of the others on this list, would benefit from a little extra research, it is notable enough to include here and is worth considering by people who are currently teetotal and are wary about the risk of developing type 2 diabetes. It is also worth mentioning that the study made no mention of alcohol's effects when it comes to preventing type 1 diabetes.
The Immune System
The antioxidant properties of wine have long been touted and are believed to be one of the main reasons why the drink is so beneficial to people who are looking to avoid heart issues and strokes. However, research conducted by the Department of Psychology at Carnegie Mellon University indicates that moderate consumption of wine can also have a beneficial effect on the immune system as a whole, particularly when it comes to the risk of contracting the common cold. A further study in 2002 indicated that those who drink between eight and fourteen glasses of wine every week a 60% less likely to develop a cold, with many putting this down to the antioxidant properties of the wine.
The Final Word
We hope that drinkers and teetotallers alike have found this article to be informative and that they now have a better understanding of the health benefits of moderate alcohol consumption. While we do not urge those who have chosen to abstain from drinking alcohol to start drinking right away, we feel it is a good idea to at least take this article into consideration and think about how to occasional glass of wine may result in long term health benefits.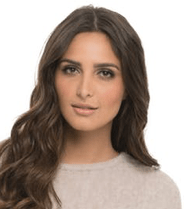 I'm a passionate about good wine and good cooking.
I like to keep me updated and share with my online friends my gastronomic knowledge.