There's no getting away from it…
Christmas will be very different in 2020.
If you're lucky, you're still able to spend the big day with your family. Unfortunately, many will only be able to do so in a limited capacity, as lockdowns prevent us from journeying around to see extended family and friends during the festive season.
But we can't dwell too much on the negative side of things.
Christmas is a time for joy and good cheer and we believe in doing whatever you can to make the big day as enjoyable as possible. Sure, things will be a little different. But with a little effort, you can still share Christmas with your friends and family while having a good time.
How?
We've come up with a few ways for you to make Christmas feel a little more like…well…Christmas in 2020. And it all starts with:
Get Plenty of Good Food and Great Italian Wine
The heart of any great Christmas is the wonderful meal that you get to share with the people who are closest to you. People like forward to their Christmas feast for months leading up to the big day and there's no reason why you can't push the boat out and make your meal a memorable one.
Of course, that includes serving amazing food alongside wonderful Italian wine. And if you check through the pages of our blog, you will see that we've already made plenty of recommendations for wine choices this Christmas, as well as offering a selection of recipes for your Christmas meal.
But how about this for an idea…
We know that Christmas 2020 will be unlike any Christmas that we've experienced before. To lean into that fact, why not make the meal different to your standard one too. Buy an Italian wine that you've never tried before or introduce a new dish to your loved ones that could be part of your Christmas meals in the future.
Everything's changed anyway. Why not get into that spirit of change and experiment a little to make this Christmas even more different to your standard one?
Facebook, WhatsApp, and Zoom Are Your Friends
Of course, the biggest heartbreaker this Christmas is that you likely won't be able to physically meet up with many members of your family and a lot of your friends.
But that doesn't mean you can't be a part of each other's big day!
Modern technology allows us to make video calls to anybody in the world using the power of the Internet. Leverage that to get some face-to-face time with your nearest and dearest. Instead of sending a text, start a video call and share with each other. For example, let's say you normally get the whole family together for Christmas dinner but you've had to break into smaller groups for 2020.
No problem.
Set up a bunch of video calls between the different groups and you can still enjoy your meal together, with all of the conversation and catching up that goes with it, over video. Sure, it won't be the same as the real thing. But it can bring you a little closer together during a time when we're forced by circumstance to stay apart.
Send Some Christmas Care Packages
Giving is the name of the game during this time of year and it's an unfortunate fact that some people in your community may have to spend Christmas alone. That may especially be the case for elderly relatives, who are not only locked down but potentially also shielding to the point where they can't even see people. And of course, there may be people you know who you think will have a tough time of it during this time of year.
You could send these people special care packages to let them know that they're in your thoughts.
For example, a little box containing a bottle of two of Italian wine and some festive treats, along with a nice message, could go a long way towards lifting dampened spirits during this very different Christmas. Just showing somebody that they're in your thoughts, even if you're not able to physically be with them, can go a long way.
Arrange a Scavenger Hunt for the Kids
Fortunately, children will still be able to enjoy much of the magic of Christmas this year. Not even COVID-19 can stop Santa Clause from making his rounds, after all. But they still won't have a chance to see their friends and family and Christmas will be spent primarily indoors.
So, you need a way to make the day even more fun for the little ones.
How about arranging a scavenger hunt around the house?
Of course, you could do this with the presents you already have for them and it will still be a lot of fun. But our idea is to collect some messages from family and friends and hide them around the house. That way, your kids still get to hear from your loved ones and you keep them involved in the big day, even if it is in a different way.
The scavenger hunt will also help to distract the kids from the fact that they're not able to go out and see anybody. Plus, it's a fun activity that your whole family can get involved in.
It's a Different Christmas This Year…
…But we know that you will find a way to make the most of it.
A great meal with some Italian wine will go a long way towards soothing the Christmas 2020 blues. But then other ideas on this list will hopefully help you to inject a little more fun and, perhaps most importantly, togetherness into a day that's traditionally reserved for bringing people together.
Whatever you end up doing, we hope that you have a happy and safe Christmas. Here's to the end of the year and, hopefully, a 2021 that will allow us to enjoy the festive period as we always have.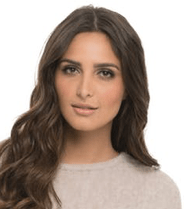 I'm a passionate about good wine and good cooking.
I like to keep me updated and share with my online friends my gastronomic knowledge.