If you're looking for something a little different out of your Italian wine, Lambrusco may be the right choice.
A sparkling Italian red wine, which is rare enough in itself, Lambrusco offers a unique combination of the complexity of red wine and the refreshing nature of white wine to create an Italian wine that is unlike anything else you've tried.
There are many reasons why Lambrusco has risen to high peaks of popularity. We even wrote a blog post about it a few years ago. But a lot of people don't know too much about where this wine came from or why it holds such a precious place in so many Italian hearts.
We're going to give you a little more insight with this article as we look at some fun facts about Lambrusco that you may not know.
Fact #1 – It's an Ancient Grape
Lambrusco is native to the Emilia-Romagna region and has been used to make Rosé wines and red sparkling wines for centuries.
In fact, it has likely been used for far longer than you realise!
The grape can trace its usage back to the very first century of the AD period of history. Back then, the Etruscans colonized much of Italy, with their records suggesting that the grape was popular for their early winemaking activities. In fact, it's likely the Etruscans who introduced the grape to the country and mastered its early cultivation.
But it's likely that the grape goes back further than that.
There are some mentions of its use as far back as the Bronze Age, though nothing as concrete as the Etruscan records. Whatever the case may be, Lambrusco is one of the most historically important grapes in the Italian wine industry.
Fact #2 – It's Perfect for Everyday Drinking
One of the more interesting things about the grape is that it tends to produce wines that have a lower alcohol volume than many of its Italian wine contemporaries. For example, still reds made using the grape tend to be several percentage points lower than other Italian red wines.
This may cause some purists to turn their noses up to Lambrusco.
However, this lower alcohol content also makes the wine ideal for those days when you want a nice and easy drink without having to worry too much about the morning after. That means it's perfect for the spring and summer, especially when served during picnics or garden parties.
Fact #3 – Lambrusco Has Changed Significantly in 50 Years
Take a trip back to the 1970s and 1980s and you'll find that Lambrusco is at the peak of its popularity. However, you'll also find that the Lambrusco of the era tends to be something of a joke in the Italian wine industry. Many examples of the wine are almost sickly sweet, with a lot of drinkers tending to enjoy it with ice cubes, which many traditionalists will tell you is a cardinal Italian wine sin.
We won't go that far.
However, we will point out that this era gave Lambrusco a poor reputation that it struggled to recover from for several decades. That recovery is now complete. If you happen to be of an age where you remember the sweet Lambrusco wines of the 1970s and 1980s, you may find that more modern variants offer you a pleasant surprise.
Fact #4 – Not All Lambrusco is the Same
Again, if we come back to how Lambrusco was about 50 years ago, it would be easy to deduce that every version of the wine was the same. Producers focused far more on volume than they did on trying to give their wines any unique characteristics, which played into the negative reputation the wine developed among many.
The Lambrusco wines of 2022 are very different.
Producers take far more pride in their wines, which means no two Lambrusco wines are the same. Some may have more structure while others offer lower acidity. The point is that you shouldn't write Lambrusco off if you happened to not like the first bottle you tried. With a little searching, you're likely going to find a Lambrusco that matches your tastes.
Fact #5 – It Has Four DOC Regions
In yet another effort to dispel the idea that all Lambrusco wines taste the same, there are actually four different DOC regions for the wine. These are all located in the Romagna and Lombardy regions, with each DOC offering something a little different.
So, if you happen to try a Lambrusco DOC from Lombardy and don't particularly like it, you may find that a similar wine from Romagna is more to your taste, or vice-versa. Again, there's plenty of variety to be had in Lambrusco wines if you're willing to put a little bit of time into searching for it.
Fact #6 – It's Perfect For All Seasons
If you're looking for that perfect bit of summer fizz, Lambrusco has you covered. If you want the nice and warm feeling that a good Italian wine can provide for the colder autumn and winter months, Lambrusco can come to the rescue again.
This unique wine seems to transition between the seasons perfectly, making it an ideal sipping wine for any time of year. Its fizz and acidity give it refreshing qualities for spring and summer. But its ripe berry flavours offer just enough warmth and complexity to make it ideal for winter evenings. The wine is also a great palate cleanser, meaning it's great for serving in between courses during dinner parties.
The Final Word
If you're still stuck on the Lambrusco wines of a few decades ago, our advice for you is simple:
Give the newer generations of Lambrusco a try.
This sparkling red Italian wine has seen great improvements in quality and variety in more recent years, which has led to a renewed respect that is fitting for a grape that has been part of the Italian wine industry for so many centuries.
So, where can you find some great examples of Lambrusco?
The Xtrawine collection contains many varieties from some great producers that are sure to whet your appetite for this prestigious wine.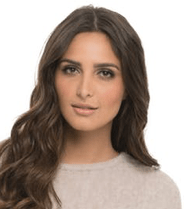 I'm a passionate about good wine and good cooking.
I like to keep me updated and share with my online friends my gastronomic knowledge.