Over the last 20 years or so, the internet has become the go-to shopping location for many consumers. The pandemic accelerated that trend, leading to more people shopping online than ever before. You're likely among those people. After all, you're currently reading a blog post created by a company that sells Italian wine online.
We know that buying online is popular.
The big question is why? What does an online Italian wine retailer like Xtrawine have that physical retailers can't offer to consumers?
As it happens, there are many reasons why you might buy Italian wine online. This article digs into what those reasons may be.
Reason No. 1 – Convenience
Going to the store is a hassle. You have to get ready, drive to wherever the store is, and physically shop for items. If you don't find what you're looking for, you end up going home empty-handed. It's inconvenient and messy.
Shopping online provides much more convenience than shopping at a physical store. You don't have to leave the house to do it, meaning you can buy online while lazing about in your pajamas if you want to. Plus, with so many devices connecting to the internet, including laptops, desktops, smartphones, and tablets, you can buy easily no matter where you are. When it comes to convenience, nothing beats shopping online.
Reason No. 2 – Saving Money
Buying Italian wine online saves you money in several ways. The most obvious is that you don't have to deal with physical store markups. Retail stores have to pay customer-facing employees, in addition to absorbing the costs of renting a store and kitting it out. While online retailers have employees and warehouse space too, the costs are much lower because the customer-facing side is all online. The result of these lower costs is that savings get passed on to you.
There are also costs related to travel to consider. With the price of fuel rising so rapidly, anything that keeps you from having to use your car saves you money. Buying your Italian wine online means you don't have to spend any money on making the journey to a retail store.
Reason No. 3 – More Options
Physical stores are always limited in what they can offer to consumers because they have shelf space. Once that space is used up, they can't exactly add more products to their displays. You're stuck with what they can show or nothing at all. For Italian wine lovers, that usually means a limited selection of wines to choose from.
There are thousands of wines produced in Italy. Having a limited selection doesn't allow you to get a full taste of what every region has to offer. At Xtrawine, we're able to offer thousands of different wines because we don't have the physical constraints created by store shelves. The result is that you have far more options, so you're much more likely to find a wine that suits your tastes.
Reason No. 4 – Easier Searching
Coming back to the convenience point, let's say you go to a dedicated wine store that stocks hundreds of different vintages. Finding the one you want will be a chore. You have to search through the shelves, read labels, and generally spend a lot of time looking for what you want.
Buying wine online is far easier. Just head to Google, type the name of the wine you want, and check the results. If that wine is available at Xtrawine, you'll be able to buy it easily. Plus, the wine's product page will offer useful notes about its qualities, ageing potential, and ideal serving conditions. You don't get that information in a physical store, meaning that shopping online helps you find the right wine for you far quicker.
Reason No. 5 – Safety
Though many restrictions related to the COVID-19 pandemic have been lifted, many may still feel unsafe going to physical stores. Buying online allows you to avoid any issues related to entering social environments.
But even without taking coronavirus into account, buying online allows you to stay in the safety of your own home. There's no driving or walking involved, which means you don't have to worry about accidents.
Reason No. 6 – Easy Access to Reviews
What do the major wine publications think about the bottle you're about to purchase? What about other wine lovers? Did they enjoy it?
These are questions that you'll struggle to answer when buying in a physical store. You can ask the clerks, but their jobs are to sell you the wine. Of course, they're going to tell you that the wine you're asking about is good!
But with a quick search online, you can find far more objective opinions. Xtrawine helps with this. If you visit one of our product pages, you'll see the rating the Xtrawine team has given the wine. But more importantly, you'll also see ratings and reviews from any major wine publication that has examined the wine. That makes it easier to get feedback on whether the wine you're buying is good or not.
Reason No. 7 – No Sales Pressure
We mentioned earlier that clerks in physical stores are employed to sell products to you. That's going to come to the fore if a clerk comes up to you and starts trying to get you to buy wines that you're not interested in. The sales pressure may be irritating, leading to an unpleasant shopping experience.
You don't have to worry about pressure when you're buying online. You get to search for Italian wines at your own pace. And if you choose not to buy today, you can always bookmark the wine you're interested in and come back to it when you're ready to buy.
The Final Word
Buying Italian wine online is safer, more convenient, and ensures that you're able to take full advantage of the sheer variety of wines Italy makes available. If you're tired of travelling to physical stores, Xtrawine can help you find the perfect wine from the comfort of your own home. All you have to do is check out the Xtrawine collection, find the wine you want, and order it. We'll handle the rest.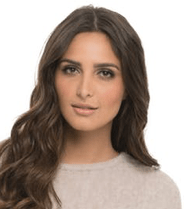 I'm a passionate about good wine and good cooking.
I like to keep me updated and share with my online friends my gastronomic knowledge.