Blossom by blossom the spring begins. Much needed Spring!
One thing that is probably going to be appreciated is the opportunity to enjoy social gatherings, stroll around shopping malls and savour the "new normal" without fear.
Spring is also the time of celebration of parenting. Fathers are celebrated on March 19th in Spain, Portugal, Italy and the Italian part of Switzerland in occasion of St. Joseph's Day or Father's Day. Less than a week later, on March 27th, the British Islands and Ireland celebrate Mother's day. Spring is therefore a time of celebration. And let's celebrate Spring, Mother's Day and Father's Day with a selection of xtraWine wines.
What wines can we buy to celebrate Mother's Day and Father's Day in 2022?
"Prosecco" was one of the most searched keywords in the UK, Anglophone Europe and US in 2021. Therefore, suggestions about a good prosecco to celebrate Mother's Day and Father's Day are in order.
For the Prosecco, we have chosen to stay in the Veneto region. Home to the Carnival and the lovely statue of Juliette, Veneto is also one of the biggest wine producers in Italy.
Ideal Prosecco to celebrate Mother's Day and Father's Day:
The selection of our first wine brings us to the Prosecco Superiore Vecchie Viti from 2020 because of its fascinating story. Ruggieri's prosecco is delivered every year by over a hundred vine-growers.
The wine itself is a tribute to hard work, dedication and love. In the mouth the flavour is immediately fresh and intense and velvety on the palate with hints of peach and white-flesh fruit. The complexity is supported by a solid acidity with an elegantly zesty note in the finish. What other wine would best represent our appreciation to our parents' dedication and love on Mother's Day and Father's Day?
For our second choice we travel to the winery Villa Sandi. The villa, which is the cultural heritage of Treviso, is a successful example of a perfect bond between art and agriculture. The Villa Sandi Prosecco Treviso Il Fresco Brut is an ideal gift for Mother's Day and Father's Day for those parents that love dry, fresh and flavoursome prosecco. Perfect for shellfish based meals and just glorious to drink cold as an aperitif.
Last but not least. Canevel Prosecco Valdobbiadene Setage Extra Dry 2021. With a careful fermentation and a slow sparkling method with selected yeasts, we get bubbles that are as soft and elegant as silk. Besides being an excellent aperitif, this sparkling wine can be happily matched with all fish dishes such as salmon, shellfish and also with white meats. Ideal gift to tell your loved ones how much you care and love them on Mother's Day and Father's Day.
A great selection of Prosecco Wines to Welcome Spring.
Go ahead now and explore all the amazing ideas to celebrate Spring, Mother's Day and Father's Day with xtraWine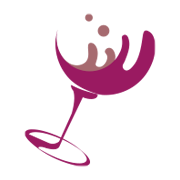 Interviste esclusive dal mondo del vino ed approfondimenti da chi fa del vino una ragione di vita, di business e di cultura.