As many of you already know, the Italian wine industry takes the production of its products very seriously. Everything from the production methods used to the specific amounts of each type of grape used is carefully monitored.
The DOC is the main overseer of these quality standards.
When a wine carries the DOC label, you're seeing an instant of quality. DOC means that the wine has met certain testing criteria, which ensures you're getting a good product.
But DOC means more than that.
In addition to the quality that a DOC label ensures, the DOC also exists to protect the cultural and regional heritage of the wines that carry the label. A DOC wine is intended to be as true a representation of a region's qualities as possible, with most wines that carry the label being made using grapes that are native to their respective region.
There are hundreds of DOC wines in Italy.
But in this article, we're going to look at just one of them.
The DOC Primitivo Di Manduria may not be the most familiar Italian wine in the world. But it is a wine with remarkable qualities, which is why we want to shine a spotlight on it here.
The History
As the name implies, the DOC Primitivo Di Manduria is made using the Primitivo grape. This gorgeous Italian grape dominates the landscapes of several regions, including Sava and Manduria. It can also be found in several other cities and towns that dot the provinces of Brindisi and Taranto.
All of these regions can be found in the "heel" of the Italian "boot", making Primitivo the main source of red wines from that area.
For many years, the grape was somewhat obscure. That's not to say it wasn't used. However, its use was mainly limited to mass-produced wines that came from the cooperatives in the region. While these wines certainly had good qualities, there were no regulations in place to determine how much of the grape was used and what it was blended with.
The resulting wines, according to some commentators, were simply okay. A little on the boring side and perhaps a touch too sweet, Primitivo Di Manduria didn't stand out in an industry that's dominated by phenomenal and full-bodied red wines.
Changes came in the early 1990s.
An influx of more serious and individualistic producers started to research the grape. Their collective goal, though they operated in silos, was to help Primitivo Di Manduria become a wine that was worthy of the region it came from. By investing in new equipment, implementing more modern production methods, and placing a focus on quality over quantity, they managed to turn Primitivo Di Manduria into what felt like a refreshing newcomer onto the Italian wine scene.
This hard work was recognised with the granting of DOC status to these higher-quality versions of a wine that had previously been overlooked.
The Grape
Where does the name Primitivo come from?
The word derives from the Italian word "primi", which means "early". Astute readers will take this as an indicator of the harvesting of this grape, which takes place earlier than most. Primitivo matures early, meaning producers need a certain degree of expertise to ensure they harvest at the correct time.
Interestingly, some also believe that Primitivo means "primitive", which would indicate that this is an older grape variety that does not have the same level of quality as grapes that came later.
That is not the case.
There is nothing primitive about Primitivo as long as it is in the right hands.
The grape also finds a cousin in the Zinfandel grape that is common to California. This grape was brought to North America from Central Europe, which provides us with some indication of the origins of Primitivo.
This relationship has led to some producers labelling wines made with Primitivo as Zinfandel. While not accurate in the strictest sense of the word, some believe that this move is a marketing ploy designed to make the wine more appealing to American consumers who are more familiar with the Zinfandel grape. However, you will not find an Italian producer who misnames the grape in this way.
The Wine
So, Primitivo has an interesting history that has seen it rise from an also-ran grape to one of the most exciting grapes in the Italian wine industry. Now that it has moved away from the stigma of mass-produced wines that focus more on quantity ahead of quality, what can you expect if you buy a bottle of DOC Primitivo Di Manduria.
The answer depends on the producer.
Some focus on the natural sweetness of the grape, though they make sure to temper this sweetness to ensure the wine stays palatable enough to not be relegated to the status of dessert wine. Other versions of DOC Primitivo Di Manduria are dryer, allowing them to emphasize their other qualities.
Generally speaking, the wine has a ruby red colouring with garnet reflections, indicating that there is some ageing potential. The wine can be stored for 5-10 years before it starts to lose its quality.
Unsurprisingly for a wine that is often classified as sweet, the bouquet is exceptionally fruity. Plums and cherry jams are the dominant notes, though more complex versions of the wine may exhibit spicier notes along with a subtle hint of tobacco.
DOC Primitivo Di Manduria has a fuller body than you might expect from a wine with the reputation it used to carry. Both soft and rich, the wine has a tannic quality that perfectly represents the Mediterranean region that it comes from. An interesting finish typically rounds off the wine, as the fruitier notes in the bouquet give way to notes of vanilla, cocoa, and coffee.
Ideally served at room temperature, DOC Primitivo Di Manduria required about an hour of decanting to reach its full potential. It's best served with red meats or strong cheeses, both of which can match the wine's richness.
DOC Primitivo Di Manduria has taken a long way round to being a respected wine. For too long, winemakers focused on volume ahead of quality when making wines using the Primitivo grape. It is only now that we're beginning to see the grape's true potential realised.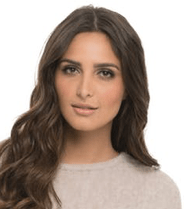 I'm a passionate about good wine and good cooking.
I like to keep me updated and share with my online friends my gastronomic knowledge.