We're finally reached December!
The weather's freezing cold, you're seeing more frost on the ground, and it seems to get dark almost as soon as the afternoon rolls around.
If you're a winter person, you're already in Heaven. But of course, December means one more very important thing…
Christmas is just around the corner.
We're a matter of weeks away from the big day and Italy's cities are all preparing for the festivities in their own way. In fact, practically every Italian city has a special event that's soaked in amazing Italian wine and rich with the traditions that make the country so great.
We could talk about the festivals and events going on in major cities, such as Rome, Venice, and Florence. But let's be honest…pretty much everybody knows how amazing those cities are already.
Instead, in this article, we want to focus on a city that doesn't tend to get mentioned all that often amongst tourists.
We're talking about the city of Bolzano.
In this article, we're going to take a closer look at the city itself. Then, we're going to introduce an event that every Christmas-lover should want to attend!
The Beautiful City of Bolzano
Bolzano is located almost right at the northern tip of Italy, which we believe plays a large part in why it's not the popular tourist destination that so many other Italian cities are. With no cost and a lack of the Mediterranean sun shining down (though it still has some of that), the city is perhaps not quite as friendly to the sun lovers out there.
However, it is an absolutely gorgeous city for those who discover it. In fact, we'd go so far as to say that it's something of a hidden gem in Italy.
Bolzano is one of the alpine towns of South Tyrol, which should tell you everything that you need to know about the terrain. This is a city that has some of the most stunning mountain views that you'll find in all of Italy. And what may surprise you is that Italians themselves believe that the city offers a better quality of life than most. In fact, it was voted as the best city in the country in this area back in 2014.
So, stunning natural scenery aside, what does Bolzano have to offer to the average tourist?
We're going to get to something super special in just a moment. But for those visiting outside of Christmas, the city is still a cultural haven that offers up plenty for you to do.
For one, it's the home of many museums, with exhibits that cover a wide array of subjects and eras of both Italian and European history. The Bolzano City Museum is the main attraction for anybody who wants to get a wide taste of what the city has to offer. However, the city also has a natural museum and several art museums for you to explore.
We believe the biggest highlight is the South Tyrol Museum of Archaeology, which documents the rich archaeological history of the entire region. South Tyrol has a storied history and the artefacts found in this museum do a wonderful job of telling it.
The city is also home to a number of gorgeous theatres, both large and more intimate. Those who enjoy the arts are sure to find a performance or two that will appeal to them. Interestingly, the city's close proximity to Germany means that there's a defined Germanic influence on many of its areas of culture. For example, the Haus der Kultur Walther von der Vogelweide theatre hosts predominantly German performances, which makes it popular among tourists from the country.
The city also plays host to a number of annual cultural events, including a jazz festival and several festivals dedicated both to music and film.
But it's one of these events that we want to focus on right now…
The Annual Bolzano Christmas Market
Each year, the city sets up a gorgeous Christmas market that runs from the end of November through to the beginning of January. The event draws in many people from around the country and it regularly cracks 1 million attendees. This makes it Italy's most popular Christmas market.
And the good news is that you're still in luck if you wish to visit it this year. The market's already in full swing. And it's keep running until 6th January 2020.
So, what can you expect from the festival?
This year, the organisers have lined up 80 exhibitors, all of whom will have their wares on full display. There are also three gastronomical stands, along with a mini-market that's set up especially to accommodate children.
Of course, every Italian wine lover will delight in the many drinks on offer at the festival. Santa Maddalena and Lagrein are the wines of the city and both are in ample supply in the city.
The market also finds itself steeped in family traditions, which is one of the many things that makes it so popular. The centrepiece is always the huge white Christmas tree that dominates the surroundings. And underneath that tree holds a nativity that brings all of the magic of the season to life.
This year, there's a mini-stable with both a cow and a donkey inside. This is your chance to get up close and personal to a living nativity scene.
Simply put, the festival is an absolutely joy to take part in. And if you're able to book a trip to Bolzano now, you'll be able to enjoy it for yourself.
The Final Word
While Bolzano may not be the summer destination of choice for tourists, the city comes alive during the winter.
Every year, its Christmas market is a must-see attraction that lovers of the season of hope, giving, and good will are sure to enjoy.
So…are you planning on making a visit?
Let us know in the comments section below if you want to join in the festivities at Bolzano this month.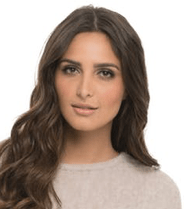 I'm a passionate about good wine and good cooking.
I like to keep me updated and share with my online friends my gastronomic knowledge.