As soon as you see the designation "Superiore" you know one thing.
This is a wine that's going to offer a lot of quality.
Such is the case with the Sangiovese Superiore wine. It's perhaps one of the best examples of Italian red wine that the country has to offer and it's a type of wine that we suggest that all of you try.
In this article, we're going to take a look at several things, including what the Superiore designation and what this particular type of wine has to offer you.
A Brief History of Sangiovese
It's fair to say that Sangiovese is one of the most famous varieties of red wine grape in all of Italy.
The grape gets its name from the Latin Sanguis Jovis, which literally translates to "The Blood of Jupiter". With a distinction as lofty as that, it should come as no surprise that it's one of the most widely grown grape types in the country, particularly in the central regions.
It's also used in a huge amount of wines that you're likely already familiar with. Sangiovese is one of the main components of the Brunello di Montalcino and Rosso di Montalcino. Perhaps more famously, it's used heavily in Chianti and it's not uncommon to see it used in more modern "Super Tuscan" wines, including Tignanello.
The grape's reputation stretches back beyond the 16thcentury. In fact, by this point in history it was already well known as a grape of exceedingly good quality. Prior to its popularisation, its parent grapes, Ciliegiolo and Calabrese Montenuovo, were also well regarded. The grape is also so popular that there are a number of clones of it that exist. Brunello actually falls into this category.
The flavour of a Sangiovese varies at it ages. At its youngest, the grape exhibits a slight hint of spiciness, though it's the note of strawberry that you're most likely to detect. When aged, the wine quickly takes on more complex flavours, with tar and oak being among the most common. You will also note the strawberry flavour morphs into a red cherry note, with earthy aromas becoming more prominent.
Wines made using this grape usually have high acidity and mid-level tannins.
The grape's popularity in Italy has also led to it spreading outside of the country of its origin. It's particularly popular in the United States and Canada due to the grape's versatility. Interestingly, the grape is perhaps best known for the wines that use it as a component, rather for the wines made using only the grape itself.
What is the Superiore Designation?
Anybody who has a deep knowledge of Italian wine will already know what the Superiore designation entails.
It is one of the four classifications that a wine can receive based on the methods that the producer used. The others are Classico, which denote that the wine was made a traditional style, Riserva, which means that the wine was aged for longer than usual, and Millesimato, which is reserved for sparkling wines in which only grapes obtained from a single harvest are used.
Each of these terms gets assigned to the wine by the DOC, which oversees all aspects of classification and the various regulations that relate to the specific type of wine.
Coming back to Superiore, this designation does not actually mean that the wine is necessarily a higher quality than other examples. That can certainly be the case, but it isn't always. Superiore doesn't mean superior. Instead, it refers to the alcohol volume of the wine in question.
As such, a Sangiovese Superiore will have an alcohol volume that is a couple of percentage points higher than a comparable Sangiovese that doesn't carry the Sangiovese name.
To round out this piece, we're going to take a look at one of our favourite examples of this particular type of wine.
Le Rocche Malatestiane Sangiovese Superiore Sigismondo 2016
As the name suggests, this comes from the 2016 vintage of Sangiovese Superiore and it is made using solely the Sangiovese grape.
Aged for one year, the one has an alcohol volume of 13%, which is more than enough to earn it the Superiore name. It hails from the Emilia-Romagna and is a stunning still red Italian wine that everybody should try.
Upon pouring, you will note the ruby red colouring that's a hallmark of every well-aged Italian red. The wine also exhibits a remarkable transparency. This is a wine that exhibits a beautiful and clear colouring.
The bouquet exhibits many of the notes we mentioned earlier. However, the processes used to increase the alcohol volume also appear to have altered the complexion of the wine's aroma profile. You'll notice fragrances of red plum and marasca at first. However, digging deeper unveils some unexpected floral notes, including rose petals. You also get the spiciness that the grape is known for in the shape of some slight peppercorn notes.
To the taste, you'll enjoy sharpness of this young wine as it leaves an immediate impression on the palette. It's wonderfully balanced and has a tannic profile that is at once inviting and complex enough to intrigue the experienced wine drink.
The final notes leave a wonderfully fruity mark, which only encourages you to give the wine another sip.
But do you want to know the absolute best thing about this wine?
It's a steal when it comes to price. For less than 15 euros, you can have a wine that's a stunning example of the Sangiovese Superiore style. In fact, the wine is so good that it's earned a 95/100 rating from the team at Xtrawine.
The Final Word
Sangiovese is perhaps unfairly seen as a grape that adds flavour to other wines without really excelling when left to its own devices.
As you can see here, there's plenty of quality to be found when you go for a wine that's 100% Sangiovese. The example of Sangiovese Superiore that we've highlighted in this article is just one of several that we have on the Xtrawine website. We recommend that you give one of them a try to sample this delightful wine for yourself.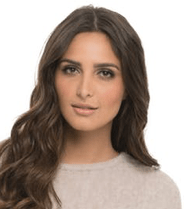 I'm a passionate about good wine and good cooking.
I like to keep me updated and share with my online friends my gastronomic knowledge.