In a country that has such a rich and diverse culture as Italy, it should come as no surprise that there are plenty of wonderful old bars, taverns, and cafes that you can visit during your trip. You may have to go a little bit off the beaten path to find them, but they're always worth the effort. Such places often serve local delicacies alongside Italian wines that you may struggle to find anywhere else. This makes them great places to go.
All you need now is a little bit of guidance. Here we're going to look at a host of interesting old taverns and cafes that you should try to visit.
But first, here's an interesting glimpse into history.
The Ancient Roman Taverns
The pub, bar, tavern, or whatever you want to call it is by no means a new thing. Such establishments have existed for thousands of years to provide people with places to congregate and enjoy a few alcoholic beverages with their friends.
What you may not realise is just how old the tavern tradition is. Such establishments actually date all of the way back to the Roman era, if not before. There's certainly plenty of evidence to suggest that taverns were common during this period.
For example, there are several frescoes in the famous Italian town of Pompeii that appear to depict life in these ancient taverns. These frescoes not only reveal that such taverns exists, but that games were often popular among the denizens of these establishments. Anybody who's ever played a drinking game will be interested to discover that people have been doing it for centuries. Of course, there are likely more traditional games, likely involving cards and similar props, that would have been played in these ancient taverns.
It's not just Italy that plays host to these ancient Roman taverns either. Back in 2016, archaeologists uncovered a similar tavern in the south of France. In this case, they discovered several artefacts from the time, including drinking bowls. The site appears to date back to the pre-Christian era and the evidence found suggests that the tavern was once a bustling spot for people all over the town.
Now, you're not going to find any current bars or taverns set up in such ancient places. When they're discovered, these ancient sites become landmarks and areas of archaeological interest.
What we can do is help you to find a few bars and taverns that back several hundred years. Here's a list of places that you have to try.
Al Brindisi Osteria Enoteca
Located in the region of Ferrara, Al Brindisi Osteria Enoteca can certainly make a case for being one of the oldest operational bars or taverns in all of Italy. Exploring the alley that runs below Ferrara's Cathedral will unveil a small and unassuming bar. Placed on the cobblestones are a couple of tables, which sit under an old awning.
This unassuming little bar has actually occupied this exact spot since 1435. It's also hosted some true luminaries of history. Many a Renaissance artist found themselves wetting their beaks in this bar, as did Titian and Copernicus. In fact, it is believed that Copernicus actually lived above the bar for a period, which only adds to its renown.
The bar serves a number of traditional foods, but it's the wines that emerge from the musky cellar that are truly going to catch the eye. There's nothing quite like seeing the dust being blown of a classic vintage. The rustic setting only adds to the ambience.
This is the perfect place to visit if you're looking to get as close a sense of Renaissance Italy as is possible in the modern day.
Caffè Fiorio
A little younger is the Caffè Fiorio, which is one of the most famous spots in Turin. While the name should let you onto the fact that coffee is the more popular drink in this café, there are certainly plenty of wines for you to choose from as well.
This café is perhaps best known as being the meeting place for some of the world's leading intellectuals. The famous philosopher Nietzsche was a regular, as were many of the other famous thinkers of his era. In fact, there's a local legend that suggests that the King of Piedmont-Sardinia, Charles Albert, used to open his morning addresses with a question "What did they say at Fiorio's".
In that way, it may have been one of the more influential drinking holes in this particular list.
Caffè del Tasso
Much like the Caffé Fiorio, this is a place to find great coffee first and a place to drink wine second. Again though, that doesn't mean that it's impossible to find a wonderful glass of wine at this establishment. Quite the opposite, in fact, as it hosts a number of wonderful regional selections as well as some stunningly tasty dishes.
Located in Bergamo, the Caffè del Tasso has stood in the same spot since 1476. Back then it was known as Locanda delle due Spade, which translates to "The inn of two swords." However, it took the name Torquato Tasso Caffé e Bottiglieria in the 17thcentury before adopting its current name in the 1800s.
The café is a famous meeting spot for musicians and artists, with the likes of Gavazzeni and Benedetti Michelangeli having both spent considerable amounts of time there.
It's also where many volunteers signed up to become a part of Garibaldi's Thousand.
The Final Word
The traditional tavern has taken on many forms over the years and continues to do so in the modern day. From pubs and bars through to cafés and even restaurants, there are plenty of places that continue the grand traditions of the ancient taverns of Roman times.
History buffs will find that the three places listed here will provide them with an authentic and historical slice of Italy that they'll find nowhere else. Each is a required visit for anyone who's interested in the old establishments that have survived so much in Italian history.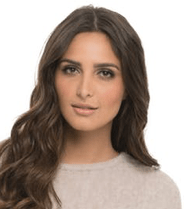 I'm a passionate about good wine and good cooking.
I like to keep me updated and share with my online friends my gastronomic knowledge.