Those who are new to the world of Italian wine may not yet be aware of the term Spumante, but it is one that you will come across on a fairly regular basis if you have a taste for sparkling white wine. That is because Spumante is the Italian term to denote that a wine is sparkling. Many people see it as the equivalent of Champagne, however, the truth is that the term can be used to apply to a range of different wines, both red and white, making it far more all-encompassing than Champagne.
There are a number of famous Spumante wines, many of which have made their way to the UK and Britain and have begun to develop a certain level of popularity in both countries. This isn't surprising for domestic buyers who are in the know, as they are already aware that some of these drinks are amongst the best wine that is currently available.
Here we will be taking a look at some of the best Spumante wines that Italy has to offer and examine their impact on international shores as well as domestic.
Of all of the Spumante wines, it is probably Prosecco that has achieved the highest level of infamy. It has become particularly popular in Britain, where it is often used in place of Champagne as a celebratory drink in addition to being consumed as an aperitif.
We believe that the secret behind the success of Prosecco lies both in its ease of consumption and the slightly sweet taste that it has. It doesn't need to be aged and many will argue that it is at its best if it is consumed as quickly as possible after purchase. Furthermore international markets tend towards fruitier and sweeter wines in general, meaning that Prosecco more than fits the bill in that regard as well.
Today, Italian manufacturers are able to sell millions of bottle of Prosecco to the UK and USA, making it one of the most popular wines in the world.
Metodo Classico
Metodo Classico doesn't refer to a particular type of wine but is instead a name that denotes the method used to create a certain type of Spumante. In this way it bears a striking similarity to the méthode champenoise that is used to make Champagne, however, Metodo Classico doesn't appear to be restricted to any one region in the same way that the Champagne production method is. This means that a number of different Italian wine producers have been able to take advantage of it to craft their own products.
It is widely believed that wines made using Metodo Classico are amongst the highest quality Spumante wines available, which makes them highly desired by international markets as well as domestic. Furthermore, people are starting to realise that such wines are often comparable to Champagne in quality as well, which is surely helped by the fact that they often use the same types of grapes in addition to having a richer and slightly more complex texture.
This has led to the increasing popularity of wines made using this method, with the likes of Franciacorta and Trento stating to gain a little bit of traction in international markets, even if they have yet to rival to dominance of Prosecco when it comes to the top-selling Spumante wines. If you're interested in trying it then you should look for the Metodo Classico label on the bottle. In the majority of cases you will be getting a wine of immense quality for your money.
The fact that this wine carries the DOCG label should tell you everything that you need to know about its quality and those in the USA and UK are slowly waking up to the fact that, in many ways, Asti Spumante is probably superior to many of the other brands of sparkling white wine that they are used to drinking.
The wine is made using the Moscato grape, which is renowned throughout Italy as producing some of the sweetest wines in the world. This means that it is most definitely suited to the taste buds of the average international drinker. It makes for a perfect accompaniment to sweet desserts, which has quickly seen it become a favourite around the dinner table, particularly amongst those who like to host parties on a regular basis.
However, one cautionary note is that you must ensure that you but the right type of Asti Spumante. Despite the fact that it carries the DOCG label when it comes from Italy, there are a number of imitators who create poorer quality versions of the wine in an effort to get their hands on your cash. Always look for the DOCG label and it is generally god advice to avoid any Asti Spumante that is produced in the United States itself, as they will usually be of a lower quality than you should be receiving.
Sparkling red wine isn't something that you see with anywhere near the frequency of white, but that doesn't mean that it does not exist. In Lambrusco you have perhaps the most famous red Spumante.
They are the sparkling wine of choice for those who prefer their wines to have a slightly less sweet edge to them, instead preferring a little bit of complexity and bitterness. That means that they have struggled to attain the levels of popularity that other Spumante wines have achieved in international territories, though there is a certain niche of wine lovers who adore the wine.
For those who have yet to give it a try, it is most definitely recommended for fans of beer and it is often marketed as a wine that suits beer lovers down to the ground. This is because it features the bitter taste that has already been mentioned, in addition to fresh and yeasty flavours that help it stand on its own two feet when compared to other Spumante wines. If you find that the sweetness of the other drinks on this list don't match your personal tastes, Lambrusco may well be the right choice for you.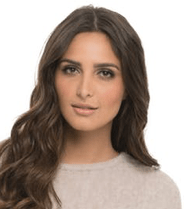 I'm a passionate about good wine and good cooking.
I like to keep me updated and share with my online friends my gastronomic knowledge.