Here at Xtrawine, we try to give you the best guidance possible for finding a great Italian wine that suits your taste. You'll notice that every wine on our website comes with plenty of information about the producer, the region, and even good food pairings. We also offer mini reviews for each wine, with some of the most impressive getting larger write-ups in this very blog. Finally, there's our Xtrawine ratings, which judge the wines on a scale from 1-100. We're confident that most of you will be satisfied with any wine that achieves a 90 or above on the Xtrawine ratings scale.
However, there are plenty of other wine guides out there, many of which have gained worldwide acclaim. They often bring together sommeliers and other experts to offer their own opinions on wines, and you may want to check them out before you invest in a wine yourself.
With that in mind, we've compiled a short list of some great wine guides and magazines that are definitely worth the time of anybody who loves a great Italian wine.
Decanter Magazine
Decanter has really come into its own in the internet age, as the magazine has a great digital component that we're betting a few of you have taken the time to visit over the years. However, the physical magazine is still a treasure trove, especially for people who love great wines and spirits.
The great thing about Decanter is that it caters to the wine novice just as well as it does to the most experienced connoisseurs. It also contains a huge number of reviews, often covering wines that you won't find in the average supermarket. As a result, it has a great mix for everybody. There's also the fact that you receive a list of 4,000 wine recommendations every single year if you decide to subscribe to the magazine.
Decanter has a truly global audience, as it is published in over 90 countries, and in several different languages. As a result, it is perhaps the most globally-acclaimed wine guide around. Of course, it also holds the annual Decanter World Wine Awards, which is the largest wine competition in the entire world.
Bon Appétit
More of an all-rounder, rather than a dedicated wine magazine, Bon Appétit focuses on everything that your taste buds could possibly fall in love with. As a result, it may be one of the best wine guides for those who want to find truly wonderful foods to combine with their Italian wines.
The magazine is most valuable to the wine lovers who want to keep track of the latest industry and popular trends affecting the world of wine, as each issue has a section dedicated to what's in vogue during a particular period.
It also has a fine dining and travel section, where you can find some of the best places to eat. Naturally, it recommends great restaurants that have plenty of wine options as well.
Food & Wine
If ever there was a magazine that made its purpose clear right off the bat, it's Food & Wine. As the title suggests, this is another great magazine for those of you who love finding amazing dishes that go really well with your wine selections.
However, Food & Wine differs from Bon Appétit in the fact that its focus is primarily on helping you to find great wine pairings for the many recipes and dishes that the magazine highlights.
It also has a travel section, plus it keeps track of the most important events on the Italian wine calendar throughout the world. As a result, it's a great choice for those who are looking to explore wine tourism and don't really know where to start.
The magazine has also hosted a special event, called the Food & Wine Classic, for over four decades. Held in beautiful Aspen, Colorado, the event hosts several guest speakers and cooking demonstrations. However, the wine lover may well spend most of their time exploring the huge selection of tasting events.
The World of Fine Wine
Another great magazine for those of you who want to keep up with the latest trends in the Italian wine industry, The World of Fine Wine focuses on all aspects of the industry, but places special emphasis on what's going on right now. It's also something of a lifestyle guide, making it great for more casual wine enthusiasts, as well as those who dedicate most of their time to wine.
The magazine also has an attached website, on which you can find all sorts of information about great wine tourism opportunities. It also has a wine pairing section, making it one of the most complete wine guides available today.
Wine Spectator
Perhaps one of the most famous wine guides around, Wine Spectator is often referenced by wine companies who are looking to give their wines an extra selling point. In fact, a good review from Wine Spectator can go a long way to determining if a particular vintage is going to be a success or failure.
An annual subscription nets you 15 issues per year, rather than the standard 12. As well as all of the wine information, you'll get plenty of reviews for restaurants, and a bunch of travel ideas too.
What we really love about Wine Spectator is its focus on the people behind the wine industry. Every issue contains interviews and opinion pieces from producers and some of the real movers and shakers in the industry. The information they provide will help you to understand the wines you buy better, giving you a whole new appreciation for what they have to offer.
The Final Word
So there you have it, our list of five of the best wine guides and magazines in the world. We recommend subscribing to all of them, but the information here should also help you to pick just one if you don't want to spend all of that money.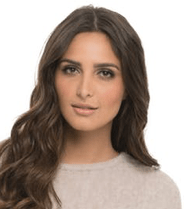 I'm a passionate about good wine and good cooking.
I like to keep me updated and share with my online friends my gastronomic knowledge.