As much as we love Italian wines, there's no denying that an occasion sometimes calls for something a little different.
Take those lazy summer parties that you're planning to have with friends right now.
Sure, wine will always go down a treat during such events. But sometimes, you need a drink that is a perfect representation of summer and the joy that it brings.
Sometimes, you just need a little bit of rum.
For centuries, rum has been the drink of choice for summer (and for pirates!). It's perfect for a host of different cocktails as well as being a delightful drink to enjoy on its own. If you're planning on hosting a summer get-together, a bottle of rum is a must-have.
And we may have just the right bottle for you.
If you explore the Xtrawine website, you may come across Don Papa Rum. The classic label, which almost resembles a banknote, may catch your eye. But the big question is whether the rum inside is of a high enough standard to make this drink a fixture at your next summer party.
We'll find out in just a moment.
But first, let's learn a little more about the company that created it.
The History
To discover what makes this rum so special, we must understand where the name Don Papa comes from.
It is a tribute to the late and great Papa Isio, who was the charismatic leader of the Negros Island in the 1890s. This Philippine island was the subject of an invasion and colonisation by the Spanish earlier in the 1800s. Papa Isio played a crucial role in organising the rebellion against the Spanish, which ultimately resulted in the island, specifically Sugarlandia, earning its independence.
Though Don Papa is not specifically Papa Isio, it is a cultural figure that is inspired by the small island's most important figure. To the Don Papa Rum company, Don Papa represents the spirit of Sugarlandia, making this figure ideal as a representative of a rum that showcases what the island has to offer.
In other words, Sugarlandia is the spiritual home of Don Papa and, in turn, Don Papa is a figurehead who represents the island.
This leads us to another question.
What is Sugarlandia?
The Don Papa Rum company refers to Sugarlandia as a "timeless place where nature is still the dominant life force". It is a stunning natural land that is both lush and fertile, providing the perfect environment for Negros' sugar canes to grow. Sugarlandia is also home to many of the small island's sugar mills, making it the centre of the island's sugar industry in addition to making it a key part of Negros' rum industry.
In Italian wine terms, you can think of Sugarlandia as being like an enormous vineyard. Only instead of begin dedicated to the vine, this land is dedicated to the growth of sugar cane. But much as we see with vineyards, Sugarlandia has many remarkable properties that are imbued into the sugar grown on it, making all of the products of Sugarlandia stand out from the crowd.
Sugarlandia has almost become a place of legend on the Negros island. It is often described as an odd-land in which unexpected and unexplainable things often occur. As such, the legends surrounding Sugarlandia, and by extension the growing legend of Don Papa, have become a crucial part of the island's rum industry.
So, we clearly see that there is an interesting history behind Don Papa Rum. What we have here is just a sample of the revolutionary spirit that is distilled into every bottle. However, it's about time we started to focus on something a little more tangible. Let's crack open a bottle of Don Papa Rum and discover what makes this drink so different from any other rum that you've tried before.
The Review
We may have already mentioned it, but we can't start a review of a bottle of Don Papa rum without first mentioning the fascinating label that adorns the bottle. Artistic in nature, this label is covered in so many fine details that you could spend hours examining it. You will also find a small blurb that explains more about the rum and its origins, highlighting just how much respect the manufacturers have for their rum and their craft.
Pour yourself a glass of the rum and you will be immediately overcome with a stunning bouquet of aromas that perfectly complement the exotic location that the rum calls home.
Unsurprisingly, the rum has an extremely sweet smell, which is representative of the sugar canes of Sugarlandia. A little further exploration will reveal some deep vanilla notes, which pair marvellously fruitier notes of coconut, mango, and banana. This trio of fruits lends the rum the exotic touch that is often so coveted in these types of drinks, in addition to showcasing why this rum is perfect for summer.
Dive deeper into the bouquet and you'll start to realise that the rum is much like a good Italian wine in the sense that it has a lot more to offer than what is immediately apparent. Sweet caramel notes will start to make an appearance, alongside an earthier note of cedar. All told, the bouquet reveals that this is a rum that is far more complex than many of its ilk.
Finally, it is time for tasting.
Despite having a 40% alcohol volume, the rum is remarkably lightweight on the tongue. The sweetness of the bouquet carries over when tasting, creating an extremely sweet rum that still packs plenty of bite. As you drink, you will notice that some of the more exotic fruit notes give way to citrus notes, making the rum surprisingly refreshing.
It didn't take long for the Xtrawine team to fall in love with this unique rum.
Different from anything that you might find on mainstream supermarket shelves, this amazing drink is a perfect representation of Sugarlandia and the wonders that it holds. If you're a rum drinker who is looking for something a little different, you need look no further than Don Papa rum.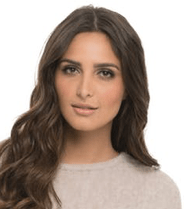 I'm a passionate about good wine and good cooking.
I like to keep me updated and share with my online friends my gastronomic knowledge.