What's in a wine bottle label?
As it happens, quite a lot of things. The label on a bottle of Italian wine is like a little window into what the wine has to offer. When you know what you're looking for, that little piece of paper can tell you almost everything you need to know about the wine, its producers, and whether this particular bottle should be making its way home with you.
But some wine labels can be a little confusing.
That's why we've created this quick guide that tells you everything you need to know to read a wine label correctly.
Tip #1 – Check the Certification
Most wine labels will hold all of their basic details on the front of the label. You'll likely see the wine's name, as well as something about its producer. We'll get to that stuff in a moment. The first thing we recommend you look for is any hint of wine certification or classification.
In most cases, this will be on the front of the bottle, often near the information about alcohol volume.
For an Italian wine, you should see one of the following:
With DOC and DOCG wines, you will know that the wine has been made to very strict standards set by the appropriate organisation. An IGT wine likely won't follow any DOC standards. However, this doesn't mean the wine isn't any good. It simply means the producer has been a little more experimental with their wine.
Still, if you're looking for something that's a perfect representation of its region, look for the DOC or DOCG classifications. If you're interested in exploring some different ideas, the IGT certification is the one you're looking for.
What if you don't see either of these classifications?
That likely means that you're looking at a wine that doesn't come from Italy.
Tip #2 – Country and Location
Most wine labels will display this information either at the top or bottom of the label. And while this may not seem like a big deal, the country and location information can often tell you a lot about the wine.
How?
As a general rule of thumb, labels that contain information about both the country and the specific region will be more expensive and likely of a higher quality than those that simply tell you about the country.
The reason for this is that the best wine producers take pride in their work and where they come from. They want their wines to be a representation of a specific terroir, rather than some generic "Italian" or "French" wine. Furthermore, producers that go so far as to tell you about specific vineyards do so because they want you to know that their wines are not produced using a collection of grapes from a bunch of vineyards. Again, that's a sign of quality because it suggests the producer has put thought into which grapes go into their wines.
Tip #3 – Look for the Grape Variety
The simple reason to look for the grape variety is that it gives you an indication of whether you're likely to enjoy a wine. If you've previously liked a wine made using a certain grape, it stands to reason that you'll like other wines made using the same grape. Of course, this isn't a hard rule, as a producer's methods and the grapes they blend into their wines make a difference. But it's another decent rule of thumb to follow.
Be wary of any wine that doesn't provide information about the variety of grapes used. It's likely the wine will be generic or, in some cases, have illegitimate origins.
You'll usually find information about the grape variety on the front of the bottle.
Tip #4 – The Producer's Name
Again, this is a simple thing that you expect to be on every wine label. However, some wines are sold without mentioning the producer. For example, some companies favour placing a brand over the actual producer's name on the bottle. Generally speaking, these branded wines will be more generic than those that display the producer's name.
Furthermore, knowing the producer's name also gives you ammunition for research. You will be able to check out what they've done in the past, which gives you some indication of the quality of their wines.
Tip #5 – The Year
The year on the bottle is actually very important, especially when you're dealing with more expensive wines.
Why?
The year represents the wine's vintage. And each vintage is different, even when you're dealing with the same wines from the same producer. For example, a 2008 vintage of a certain wine may be better than the 2009 vintage for any number of reasons. One year may have offered better growing conditions, for example, making the resulting wine more appealing.
So, check the year and research what people are saying about that specific vintage. This may help you to find the best example of the specific type of wine you're looking for. Furthermore, knowing the vintage means you also know how long the bottle has aged and how much further ageing potential it has.
Again, as a general rule, wines that don't display a specific year or any vintage information will often be more generic, and perhaps not as good, as wines that offer details about the vintage.
The Final Word
If there's one lesson to take away from this article, it's that the best Italian wines tend to have labels that offer a lot of details.
Why?
Details show you that the producer cares about the wine. They want you to know as much as possible about it because they've poured their heart and soul into producing it. The more the label tells you, the more likely it is that the wine you're looking at is of a high quality.
Of course, Xtrawine offers thousands of wines in our catalogue. And every single listing has a picture of the label, which means you can put these tips into practice on this very website!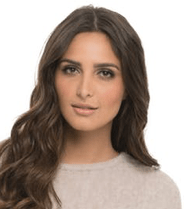 I'm a passionate about good wine and good cooking.
I like to keep me updated and share with my online friends my gastronomic knowledge.