When somebody says the phrase "Italian sparkling wine", our minds tend to instantly move to the many white varieties of this type of wine. Of course, we have the likes of Prosecco, which is still one of the world's most popular wines. We also have the likes of Franciacorta and many others that have probably already got you salivating!
However, we tend to focus less on the many Italian red sparkling wines that exist.
Granted, such wines are a little rarer. However, the best to come out of the country are of amazing quality and offer up an interesting blend of the complexity of red wine and the refreshing nature of a sparkling wine.
That brings us to the subject of the review for this article.
The Ceci Otello Nero di Lambrusco is a gorgeous Italian red sparkling wine and one that we believe is worthy of a try by anybody who comes to visit our site. We'll dig into the reasons why in just a little while.
First, we want to take a closer look at the company that created the wine.
Cantine Ceci is a family-owned winery, as so many in the country are. And it's rich history spans over 80 years, with the company having risen to a position of prominence since its pre-war founding.
Let's find out more about them.
The History
The story of Cantine Ceci starts in 1938
Is in this year that Otello Ceci decided that he wanted to try his hand at the world of Italian wine. Prior to this decision, Otello worked as a tavern keeper in the Bassa Parmense area. For those who haven't heart of it, this area covers the low-lying land that runs between the stunning Po River and the historic Via Emilia.
While he had little experience in winemaking, Otello did know what people enjoyed drinking. His work as a tavern keeper had given him a unique insight and his goal was to use that knowledge to create a new breed of wines that would enchant drinkers and put his fledgling company on the map a lot quicker.
Otello's ultimate goal was for his company to come to be known as a leader in the world of Italian wine.
The work started in Otello's trattoria.
It is here that Otello would serve up both food and the wines he made himself to a growing assortment of customers. While he was somewhat well-known for his tripe, which would be an unappetising dish in the hands of many other people, it was the red sparkling wine that he'd begun to make himself that really drew in the punters.
The interesting thing here is that Otello did not grow his own grapes at this time. Instead, he would buy them from the local farmers of the region and then apply his own winemaking techniques to craft a truly unique wine.
For a while, the restaurant's business boomed as people flocked to eat Otello's tripe and drink his wines. However, Otello began to grow restless. While he always received a thrill from getting a new shipment of grapes to work with, he also knew that using other people's grapes meant that he could never truly put his own stamp on his wines.
He decided that he needed to try something new. He needed to give his all to the world of wine if he was to make the mark that his ambitions pulled him towards.
That's why he made the decision to close his trattoria. And alongside his sons, Bruno and Giovanni, he founded Cantine Ceci and truly began his exploration of wine culture and what he could bring to it.
It wasn't long before Otello's sons grew to love the vines that their father had planted. The passion he exhibited in his work was mirrored by his son's actions. And as they grew, watching their father tend the fields and produce his wines, their knowledge developed and they began to form goals of their own for the growing company.
Bruno and Giovanni eventually took over the winery from their father. And drawing on what he taught them, they established Cantine Ceci's Lambrusco wines as some of the best to ever come out of the Emilia-Romagna region.
That was many years ago.
In fact, the winery is now operated by the grandchildren of the two brothers, Maria Paola, Elisa, Maria Teresa, Chiara, and Alessandro. Some may even argue that this family now brings a definite feminine flair to their work in wine. However, they're more likely to tell you that they wish to work together to build on what their fathers developed and create an even richer winemaking tradition for their own families.
Their goal today is to ensure that the wines they produce are as true a representation of their land as possible. And we believe that in the Ceci Otello Nero di Lambrusco, they've created a wine that is at once unique and familiar.
Let's take a closer look at it.
The Review
The first thing that you'll notice about this astonishing wine is the sheer depth of the violet red colouring that emerges as you pour. This is a deeply intense red wine, even though it has been made in the sparkling style.
Exploring the bouquet will unveil a remarkable combination of fruity aromas. Strong red fruits, including strawberry and raspberry, will envelope your senses. However, this combine with what we can only describe as the smell of the forest. There's simply a natural and earthly aroma that will fill the air as you drink this one. It's very pleasant and it provides an interesting and more grounded contrast to the fruits.
To the taste, the wine continues to stand out. The fruitiness comes to the fore, though not in a way that will overpower you. There's a softness to this wine that is extremely appealing. And the harmony between all of the notes makes it an exemplary representation of its vintage.
It's no wonder that the Xtrawine team gave it a score of 95/100. And remarkably, you can pick up a bottle today for less than €10.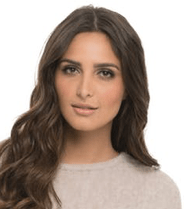 I'm a passionate about good wine and good cooking.
I like to keep me updated and share with my online friends my gastronomic knowledge.