Those who frequent the Xtrawine blog will know that we often like to run profile pieces on the country's amazing Italian wine producers.
These pieces range from articles about the Antinori family, and similar major producers, through to articles about the smaller producers who you could argue are the heart and soul of the entire industry.
After all, it's these smaller producers that often focus on the regional wines that allow Italy to stand head and shoulders above other wine industries when it comes to the sheer amount of variety on offer.
It is one of these smaller producers that we wish to focus on today. Specifically, we're going to take a closer look at the Ca' dei Frati winery.
Let's explore the history and some of the wonderful wines that the company produces.
Where it All Started
The official founding the Ca' dei Frati was in 1939. We'll get to that in a moment. However, it's important to note that the company, and the family behind it, had actually existed for many years before they switched their focus solely to Italian wines.
In fact, the company can be traced all the way back to 1782. The company has in its possession a document that refers specifically too…
"…A house with a cellar located in Lugana in the Sermion district known as the place of the Friars."
This appears to refer to the building that would eventually become the home of production for the winery. However, back then it is likely that the building was a family home that perhaps houses some alternative business interests.
If we fast-forward to 1939 again, we come across Felice Dal Cero.
Felice wasn't born in the building that would eventually become his base of operations. In fact, he was previously a wine grower based in Montecchia di Crosara, which is fairly close to Verona. But it was in 1939 that he choose to move to Lugana and make the Ca' dei Frati his home.
Felice's trained eye didn't take long to spot that the entire estate held great potential for anybody with an inclination for making wine. The presence of a cellar in the building only cemented this assertion, and for the next 30 years, Felice worked hard to make the Ca' dei Frati name synonymous with wines.
In the 1960s, Felice's son, Pietro, took over the running of the winery. It was Pietro who pushed for the company's wines to receive DOC certification and he played a pivotal role in getting that DOC created.
His first wine was the Lugana Casa dei Frati, which eventually evolved into the wine that carries the company's name to this day. It is this wine on which the DOC that Pietro worked so hard to obtain was also based.
Pietro spent the rest of the 20th century working hard to build the company into something truly special. Unfortunately, the great man passed away in 2012, leaving a legacy of amazing wines that started with his father.
However, the company lives on. And better yet, it has stayed within the family. Today, Pietro's wife, Santa Rosa, runs the company alongside their three children, Anna Maria, Igino, and Gian Franco.
It seems certain that the hard work and dedication that Pietro poured into his work has been passed onto his children. And we feel equally certain that Ca' dei Frati will continue to go from strength to strength under their guidance.
Learning of Their Terroir
Perhaps one of the most interesting things about the Ca' dei Frati company is the approach that they take to their land.
This is a company that grows several grape varieties. However, they have very specific rules in place when it comes to the vinification of their vineyards. Each receives its own separate treatment as Ca' dei Frati believes that each individual vineyard has its own expressions. This differs from many wine companies, which work on the idea that all vineyards that spread across their land express the same qualities.
Ca' dei Frati believes it is this effort to learn of the individual characteristics of each of their vineyards that has allowed them to create such a varied collection of wines over the years. They also believe that it is these efforts that allow them to create such high-quality wines that are renowned for their longevity.
Expanding Beyond the Wine Industry
Ca' dei Frati is also not satisfied to limit itself solely to the wine industry. Or at least, it's not satisfied to be merely a producer that sells its wines onto vendors.
The leaders of the company recognise the true natural beauty of their location and they're quick to take advantage of it for business purposes.
Those who visit the winery will soon learn of the stunning Lake Garda. And it is alongside this lake that Ca' dei Frati operates several restaurants and bars.
Of course, these establishments all offer up plenty of the company's wines. Those who already love what they do have the opportunity to taste new vintages, often before they're made available to the general public.
However, these establishments also give Ca' dei Frati the opportunity to appeal to visitors of the lake who've never experienced one of their wines. Of course, this also means that there's a possibility that some of those visitors will fall so deeply in love with the wine that they have to order some to take home with them.
That's not a bad deal if you happen to run a wine company as well as a number of restaurants.
The Final Word
Ca' dei Frati takes a somewhat unique approach to its vineyards and it certainly appears to have paid off. Each of the company's wines have their own unique qualities, despite the fact that the grapes are grown in close proximity to one another.
But perhaps the most wonderful thing about this company is that it is truly a family-run business. Now in its third generation of leadership, the company is stronger than ever before.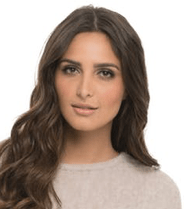 I'm a passionate about good wine and good cooking.
I like to keep me updated and share with my online friends my gastronomic knowledge.