Did you check out our review of the gorgeous Astoria Prosecco Corderie Extra?
If you didn't, you can find it here. And what you'll see is a brief history of the wonderful Astoria wine company, alongside many mentions of the winery's Proseccos and how amazing they are. You'll even get to see our review of one of the company's more recent products, which should be more than enough to convince you to give them a try.
Now, the eagle-eyed amongst you will have also noticed that we talked about how Astoria's growth has allowed it to expand to the point where it offers a wide range of wines beyond the Proseccos that it used to make its name.
We think that it's about time that one of those wines received its due!
In this review, we're going to take a slightly different approach to the one we normally take. We've already covered Astoria's history in the previous article we wrote about the Astoria Prosecco Corderie Extra. So, in this article, we're going to dive a little deeper into the Astoria Xala Ribolla Gialla Brut so you can get a true taste of what this gorgeous Italian wine has to offer.
The Astoria Xala Ribolla Gialla Brut
Let's get the general stuff out of the way to begin with.
The Astoria Xala Ribolla Gialla Brut is another sparkling Italian wine, which means we're seeing Astoria stay within the wheelhouse that brought them so much prestige. However, this is a wine that's made using the Ribolla Gialla grape, which means it has very different qualities to the Proseccos that the company is well known for.
Upon pouring, you will note that the wine has a very fine and continuous perleage, alongside an intense straw colouring that suggests some ageing potential. In fact, if you're able to resist the temptation to crack the wine open, you'll discover that it can be aged for between three and five years, which brings out some interesting additional notes.
If you absolutely have to drink it right now, however, you're in for a treat,
Much like Astoria's Prosecco wines, the Astoria Xala Ribolla Gialla Brut combines floral and fruity fragrances to great effect. But what you'll notice here is a very strong element of lemon within the bouquet. This citrus twang gives the aroma and unique twist that makes it instantly refreshing while also hinting at the flavour profile that you'll enjoy when you take your first sip.
Upon introduction to the palate, that lemon note comes to the fore. This wine is absolutely perfect for parties as it instantly refreshes anybody who takes a sip of it. But there's also plenty to enjoy for the connoisseur here too. Exploration of the wine reveals a drink that's finely poised, with each note acting in perfect harmony with the others. The slightly aromatic finish also offers something a little different to the sour finishes that Astoria's Prosecco wines offer. Perhaps this is due to the dominant lemon note in the wine, which offers enough sourness of its own.
The Production Method
The showcase the dedication that goes into making this gorgeous sparkling Italian wine, it's important to note that the harvesting of the grapes is done by hand. There is no mechanical intervention here. Astoria are extremely focused on quality and harvesting by hand ensures that the winemakers select only the finest grapes from the vines for use in this gorgeous wine.
Harvesting takes place towards the end of September, which is when the Ribolla Gialla grape reaches its maximum potential. After completion of the harvest, the grapes undergo a gentle pressing process, with a static decantation of the musk following.
From there, the wine goes through the vinification process.
Primary fermentation makes use of steel tanks, with the wine being kept at temperatures of between 16 and 18 degrees Celsius. Astoria uses several yeasts, each of which are native to the Veneto region, as part of this initial fermentation process. The wine goes through between two and three months of this process, after which it is cleared and racked to pressurised vats.
It's in this vats that the magic happens.
This secondary fermentation brings the bubbles that we adore so much. Again, the wine is kept at between 16 and 18 degrees Celsius, with native yeasts used throughout.
Finally, we come to the ageing.
First, the wine undergoes about 30 days of ageing during this secondary fermentation. Following this, it is aged for a couple more days on the lees. The wine is then bottled and stored for a few extra weeks, thus bringing it to drinking standard. As mentioned, this wine hasn't reached its peak ageing potential by the time it leaves the producer. If you wish, you can age it for a further three to five years before partaking.
Our Recommendations
So, let's say that you have your hands on the wine and want to get the most out of it.
First, it's crucial that you store it at the correct temperature. Though the wine is kept at something akin to room temperature during fermentation, you'll want to store it a much colder temperature before drinking. We recommend keeping it at between 6 and 8 degrees Celsius if you want the wine to taste exceptional when you finally pop the cork.
As for food pairings, we find that this wine is best served as an aperitif alongside your meal's appetisers. It pairs extremely well with seafood, especially fish and crustaceans. The lemony notes work especially well here, as they offer an extra bit of tang to a seafood meal.
However, it also pairs well with some milder cheeses, though the rich stuff will tend to overwhelm the wine.
And so, we come to our rating.
Astoria has done it again with an Italian sparkling wine that deserves a place on any dinner table. The Xtrawine team gives the wine a rating of 88/100 and it's available in the store today for less than €8.
You simply cannot go wrong!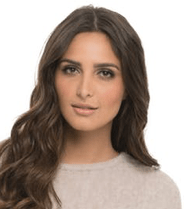 I'm a passionate about good wine and good cooking.
I like to keep me updated and share with my online friends my gastronomic knowledge.