There are many Italian wine companies out there that do their best to mark out a place for themselves as producers of some of the country's most famous wines.
For example, there are dozens of companies that produce the likes of Chianti, Prosecco, and Barolo.
However, there is also another subset of producers who go down the opposite road.
Instead of focusing on producing wines that already have name value, they instead focus on developing name value for lesser-known types of Italian wine.
The company that we're going to examine in today's review falls into that second group of producers. For years, Edi Keber has worked hard to bring recognition that a type of wine that few outside of Italy, perhaps even few outside of the region in which the company operates, will recognise.
And if the wine we're going to review here is any indication, they've done a phenomenal job.
We'll review the wine in just a moment. First, let's see if we can develop a better understanding of who Edi Keber are and what they stand for.
The History
Ostensibly located in the Collio region, Edi Keber is somewhat unique in that the winery is just a short distance away from another country's border. In fact, it's only a couple of miles that prevents Edi Keber from being a Slovenian wine company, instead of an Italian one.
This, among many other factors, help to give the wines that the company producers a unique flair. Perhaps there is some influence from Slovenia, known or otherwise, that allows Edi Keber to offer something a little different to many in the Italian wine industry.
Another influencing factor in this uniqueness is the man behind the brand.
Edi Keber first began producing bottled wines in 1957. However, his family enjoyed a much longer history with winemaking, with some records stating that members of the Keber family were making wines as many as 350 years ago. Naturally, this pedigree enabled Keber to draw from his own family's history, as well as what he learned about wine from others, to pursue his goal of making the unique wines of his region more recognisable.
We see this desire in everything that the company does.
Edi Keber maintains 12 hectares of vineyards, with the vines themselves growing out of what the industry calls "Ponka" soil. This means the soil has a stony marl that lends the wines that emanate from the terroir and even deeper weight and body. Interestingly, this strength actually derives from the weakness of the soil itself. Ponka soil creates natural stress on the vines, which leads to them being incapable of developing large quantities of grapes.
This would be bad news for a producer focused on volume.
But in the case of Edi Keber, this type of soil ensures that only the strongest, and thus the best, grapes survive to be made into wine. The grapes that do make it into Edi Keber's bottles tend to have a distinct mineral note to them, which hints at the difficult fight they underwent to reach full maturity in the first place.
Understanding the unique challenges that his land offers him, Edi Keber made the decision to focus solely on producing one type of wine. Buoyed by his deeply held belief in the character of the Collio terroir, Keber made the decision to focus on a single variety of white wine, which is all the company has produced since 2008.
To create this wine, Edi Keber focuses on growing three types of grape:
Malvasia Istriana
Ribolla Gialla
Friulano
Combined, these grapes offer the wine the company produces its weight, body, aroma, and acidity, as they work in perfect harmony with one another.
Edi Keber is a maverick in ever sense of the word. His approach to winemaking differs from so many others and the result is a type of wine that stands out for qualities that few wines can offer. And we expect to see this maverick attitude for a long time to come. In recent years, Edi's son, Kristian, has taken a more hands-on role at the company. He intends to follow in his father's footsteps with the goal of bringing a new level of respect to the Collio region.
And he intends to do that with wines that exhibit the heart and soul that the Keber's pour into every bottle that they make.
So, we can see that Edi Keber does things a little differently. However, that would mean little if the wines they produced weren't of a high quality.
We can tell you right now that quality isn't an issue.
And to prove it, let's test the 2018 vintage of the single Italian white wine that Edi Keber produces.
Edi Keber Collio 2018
Bearing the name of the territory that Edi Keber holds so dear, the Edi Keber Collio 2018 is a stunning example of what's possible when a dedicated winemaker focuses on bringing the best out of their land.
A gorgeous Italian white wine, the Edi Keber Collio 2018 offers plenty of ageing potential. The wisps of green that dart around the generally straw yellow wine indicate that this is a drink that you can store for between five and 10 years to further develop its flavour profile.
But what if you want to start drinking today?
Upon pouring, the wine's gorgeous aroma will envelope your senses. Notes of pear, citrus, and yellow melon dominate the bouquet. However, deeper exploration will unveil more floral notes of white flowers, alongside the nutty aroma of almonds.
Upon tasting, you will see that these seemingly disparate flavours are kept in perfect balance with one another. The wine is silky smooth on the palate and is an absolute joy to drink. It is also in tasting that you will see first-hand the minerality of the wine, which comes as a result of the unique Collio terroir.
The Edi Keber Collio 2018 has already received plenty of acclaim.
Gambero Rosso gave it the 3 Bicchieri award, which it only granted to 305 wines last year.
Bibenda gave it a rating of 5/5, denoting it as a truly excellent wine.
And our Xtrawine team joins in with this unanimous praise, granting the Edi Keber Collio 2018 a rating 95/100.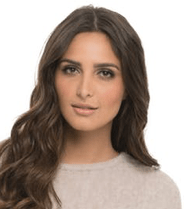 I'm a passionate about good wine and good cooking.
I like to keep me updated and share with my online friends my gastronomic knowledge.