Over the last few weeks, Xtrawine has made it our mission to get you cooking. Readers of our blog will have noticed an increasing number of recipes, which we use to share some traditional Italian favourites, and some of the wines that we believe go really well with them.
This week is no different. After a bit of thought, we think we've come up with a dish that most of our readers will enjoy. Of course, we also have a few wine recommendations ready for you, all of which you can find on the Xtrawine website.
So, what's the focus of today's course? Why, it's the humble eggplant. Often an addition to various dishes, the eggplant takes centre stage this week with our recipe for Eggplant Parmigiana.
What Do You Need?
As we always say, it's a good idea to get all of your ingredients ready before you start cooking. So without any further ado, here's what you're going to need to create an Eggplant Parmigiana.
Enough extra virgin olive oil to coat your baking tray.
Some salt and pepper, which you'll use for seasoning.
About half a cup of Parmigiano-Reggiano cheese. Ideally, you'll grate this from fresh, though store-bought grated cheese is okay too.
A couple of eggplants, preferably on the larger side of things. If your eggplants weigh about a pound each, you're on the right track.
A couple of cups of tomato sauce. Of course, you can use store bought sauce, but we know many of you will want to make it fresh. In the latter case, you'll need to set some time and ingredients aside for the sauce. We won't cover that here, but there are plenty of simple tomato sauce recipes on the web.
A bunch of fresh basil leaves, which you should shred finely before using.
About a pound of mozzarella cheese. Unlike the Parmigiano-Reggiano, you'll be slicing these cheese, with each slice being about an eighth of an inch thick.
About a quarter of a cup of lightly toasted bread crumbs.
That's quite a few ingredients there, so it shouldn't come as a shock that this recipe will serve four people. As always, reduce the amount of ingredients accordingly if you intend to cook for fewer people.
The Recipe
Let's move onto the steps for the recipe. If executed correctly, these steps should result in a completed dish after about 45 minutes of cooking.
Let's get cracking.
Step 1
This step is all about preparation. First, pre-heat your oven to about 230 degrees Celsius (approx. 450 degrees Fahrenheit). Now use your extra virgin olive oil to coat your baking sheet in preparation for use.
Step 2
Take your eggplants and start slicing them. You're looking to make six slices from each, at about 1 inch of thickness, creating twelve slices altogether.
Use your salt and pepper to lightly season each slice. Don't use too much, or you'll take away the flavour of the eggplant. Now place each slice onto your pre-oiled baking sheet.
Step 3
Place your eggplant slices into the oven and wait for about 12 minutes. Check to see if the slices have gone a deep brown colour on top. If they haven't, leave them in for a couple of minutes more.
When they're done, remove the slices from the oven and place them onto a place so they can cool down.
Step 4
Lower the oven's temperature to about 175 degrees Celsius (350 degrees Fahrenheit).
Once your eggplant slices have cooled, pick the four largest from the bunch and place them onto a baking pan, with even space between each slice. Coat each slice in about a quarter cup of your tomato sauce, and add a touch of basil to the top of each one.
Now, place a slice of your mozzarella on each of the eggplant slices, then dust them with a teaspoon of your grated Parmigiano-Reggiano.
Now take four more slices of eggplant ant put them on top of the slices that you've prepared. Repeat the process with your tomato sauce, basil, and cheeses. Keep doing this until you've used up all of your ingredients.
Step 5
With your eggplants almost ready to go back in the oven, take a few moments to sprinkle your toasted breadcrumbs over top of them.
Now place them into the oven and cook for about 20 minutes. You should see the cheese melt and the tops of your eggplant stacks turn light brown.
When this happens, remove your Eggplant Parmigiana and serve straight away.
The Wines
So now that you know how to make the food, let's get to our real area of expertise – the wines. We've got a couple of selections that will go well with your eggplant, without overpowering the cheeses that you've used in the dish.
Primitivo
We've generally found that the best Italian wines to drink alongside an eggplant dish tend to come from the southern areas of the country, or from Italy. In particular, anything that bears a resemblance to Zinfandel will go down nicely, but you have quite a few choices open to you from this region.
We like Primitivo as a complement to Eggplant Parmigiana. This red wine variety has enough about it to hold its own against the interesting flavour combination of cheese and eggplant, without being so overpowering that it defeats the purpose of the dish. You could also try a Negroamaro, or a Sicilian red if Primitivo isn't to your taste.
Greek Reds
We're going a bit more general with our second selection here, but there's a reason. Eggplants make up a major part of the Mediterranean diet, so it should come as no surprise that many a Greek red wine matches up well with this dish.
We particularly like the wilder flavours that you find in many Greek wines. Though less refined than their Italian counterparts, these wines have an edge to them that work well when combined with Eggplant Parmigiana. Similarly, you can't go too far with red wines from Lebanon and Turkey, as both also feature eggplant heavily in their diets.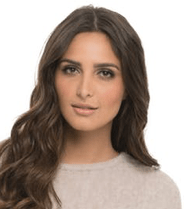 I'm a passionate about good wine and good cooking.
I like to keep me updated and share with my online friends my gastronomic knowledge.