While Piedmont is perhaps best known for Barolo, there is one more wine from the region that is made using the famous Nebbiolo grape. Barbaresco may not be as famous as its cousin, but it has become one of the most revered red wines to emerge from Italy, thanks largely to its accessibility and quality.
Of course, without great producers no wine can reach a high level of popularity. As such, this week we will be taking a look at the history of one of Italy's greatest Barbaresco producers, before examining a recent vintage of the wine that we think everybody needs to try.
With that in mind, let's take a look at Albino Rocca
The History
As a wine, Barbaresco didn't start to hit is peak until the mid-1960s. Sure, it has existed according to official documentation since the late 1800s, but a combination of inadequate production levels and the onset of World War I both meant that the wine wasn't capable of attaining the level of popularity that it was capable of before the 1960s.
Even so, the story of Albino Rocca starts a little before that boom period and stretches back to the mid-1940s. In the wake of the devastation left behind by the Second World War, Albino Rocca's grandfather, Giacomo, decided the time was right to enter the winemaking business.
He began his work as a humble farmer, growing grapes that he would sell to more experienced wine producers for use in their products. Over time, he began to develop a strong reputation for the growing of fine grapes, which planted within him the seed of an idea for creating his own wines, instead of selling all of his grapes to others.
Giacomo started small, producing batches of wine that were sold almost exclusively in the demijohn. Even so, he started to develop a reputation for having something of a knack when it came to winemaking and the little business was ticking along quite nicely, though perhaps never looking like it would expand beyond the nice local business that it has become.
That all changed in the 1960s. Just as Barbaresco began to enter its boom period, Giacomo was fortunate enough to inherit some brand new vineyards, which have gone on to become some of the most valuable in the Albino Rocca collection. It is on this land that Giacomo founded his very own winery, allowing for increased production of his wines.
Named Albino Rocca, the winery would lay the foundations for what would become a family industry. Giacomo was joined by Albino, for whom the winery was named, and later gained additional support from Angelo Rocca. The three embarked on a journey of winemaking excellence, during which they refined they techniques they used to create the company's signature wines, in addition to overseeing the continued expansion of Albino Rocca into brand new territories.
It was during this time that Barbaresco began acquiring a reputation outside of Italy. The accessible flavours and lower ageing times of the wine, at least in comparison to Barolo, meant that its popularity soared and Albino Rocca, with its array of new vineyards, was perfectly placed to start riding the wave of success.
The family winemaking tradition grew enormously, becoming a story of international success that has gone on to define the company over the years that have followed. Today, Albino Rocca is far more than a small, local wine company. It is a name that is known all over the world as one of the finest purveyors of Barbaresco.
Of course, maintaining that reputation has not been easy. As the Albino Rocca name has gained more renown, the demands placed on it by its customers have grown. To facilitate this, the company has engaged in the gradual acquisition of carefully selected vineyards that allow it to expand its operations. In doing so, it serves a rapidly expanding audience, while not compromising the quality that made its wines stand out so much in the first place.
This expansion has also allowed the company to spread its wings and experiment with other grape varieties. While Nebbiolo, which is the primary grape used in Barbaresco production, has always been its priority, Albino Rocca has started growing different varieties as it took ownership of additional vineyards. Today, the company also grows Barbera and Dolcetto, both of which are used both to improve the quality of the Barbaresco wines it produces, in addition to being used in the creation of new signature wines that bring even more of the family's skill and flair to consumers.
Of course, all of this work would be for naught if the company wasn't able to back its expansion with the production of amazing wines. Thankfully, it does just that, so let's now take a look at one of the best vintages to emerge from Albino Rocca in recent years.
Albino Rocca Barbaresco Montersino 2013
Hailing from the Albino Rocca vineyards on the hills of San Rocco Seno d'Elvio, Albino Rocca Barbaresco Montersino 2013 features an absolutely stunning garnet red colouring that demonstrates the wine has been aged well, but still also has potential for further ageing should the drinker desire. In fact, you may wish to keep it for as long as 25 years before opening.
Upon opening the bottle, you will be overwhelmed with a gorgeous bouquet that features notes of cloves and berries, hinting at the sweet, yet complex taste of the wine within. Further examination of the aromas wafting through the air may also offer a subtle smell of conifers, which are representative of the land on which the grapes are grown.
When introduced to the palate, the wine astounds with a freshness that you may not expect from such a renowned red. While the complexity is certainly there and capable of entrancing any who drink the wine, this accessibility may be the true reason why Albino Rocca's wines have gained such an amazing reputation.
This stunning balance is complemented with a long, persistent aftertaste that serves as a reminder of the quality of the wine while tempting you in for another sip.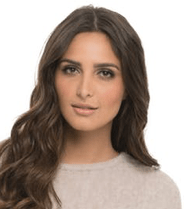 I'm a passionate about good wine and good cooking.
I like to keep me updated and share with my online friends my gastronomic knowledge.