When people outside of Italy think of the great Italian red wines, their minds tend to wonder towards the well-known varieties, like Chianti and Barolo. However, thanks to the increasing scale of the wine industry and the Internet allowing consumers access to more information than ever before, the qualities of a host of other Italian red wines are coming to the fore, which has led to them experiencing booms in popularity that may not have been experienced otherwise.
Chief amongst these is Amarone Classico, which has long enjoyed a reputation as one of Italy's most prestigious and symbolic wines and is now being seen for the amazing wine that it is in international markets as well.
So with that in mind, we have decided to take a slightly more general look at this amazing wine and what it has to offer, particularly to those who may yet to have sampled its delights.
What is Amarone?
As previously mentioned, Amarone is a red wine. It is produced in the Valpolicella region of Veneto, which is located in north-eastern Italy. More astute readers, particularly fans of Shakespeare, may already be making the association between this region and some of the bard's most famous plays. In particular, Romeo and Juliet was set around this region and this has allowed Amarone Classico to develop something of a reputation as a wine that is designed for lovers, by lovers.
Typically the wine is a dry and fresh drink, with a full-bodied flavour that is capable of astounding anybody who samples it. The concentration of these flavours is of special note, but the wine is also complex enough to have a few surprises lurking beneath the surface, especially once you start exploring the various types of Amarone Classico created by different producers and the spins they place on their versions of the wine.
Amarone also has a reputation as a being slow to mature, which may have led to some people sampling the wine before it is really ready to be appreciated. A good Amarone Classico is perhaps best enjoyed after it has been allowed to age for approximately a decade, as prior to this the wines emit a sense of power that may make them difficult to absorb, particularly for less experienced wine enthusiasts. It all comes down to personal preference and what you are looking for from the wine, but it is important to note that Amarone Classico is versatile enough to satisfy those who want to something strong and people who are interested in something a little more palatable.
The Vineyards
Those who make Amarone Classico will tell you that the best examples of the wine come from hillside vineyards. Ironically, such locations generally have reputations for poor soil but this actually works in the wine's favour as it causes the vines to dig deeper with their roots to find the nutrients they need to sustain themselves. Not only does this result in the creation of hardier vines that are able to withstand conditions that other grapes might suffer under, but it also means that yields are kept in check. As a result, the grapes produced are small, have the full benefit of everything the soil does have to offer and are often packed with flavour, which is transferred to the wine.
Amarone Classico wines from different producers all tend to exhibit hallmarks of their makers' wine philosophies, not least because there are a number of grape species that are indigenous to Valpolicella. While Corvino will generally be the grape that is used to provide the base of the wine, offering it the structure and body that all great wines need, it is not uncommon to see this mixed with a range of other grapes, such as Rondinella, Molinara and Oseleta.
This means that each of the Amarone Classico varieties has something a little different to offer, with unique little flavours in one that you may not be able to find in any others. This makes Amarone Classico one of the most interesting wines to explore, as this versatility almost guarantees that you will experience something different when you try a new sample.
DOCG
Another impressive feature of Amarone Classico is the fact that it has fairly-recently been elevated to DOCG status. For those who don't know, the Denominazione di Origine Controllata, which oversees the many wines produced in Italy, grant many of the best wines to come out of the country with the DOC label to show they have been produced in a particular region and in accordance with winemaking philosophies.
The DOCG label, which stands for Denominazione di Origine Controllata e Garantita, is the next level up and is used only to mark the most spectacular types of wine. It is a demonstration that the wine reaches a guaranteed level of quality that may not be found elsewhere.
Amarone Classico achieved this certification in 2010, though it is likely that you will not see many bottles prior to 2013 and 2014 carrying the DOCG hallmark of quality. Still, the key takeaway here is that Amarone Classico has now received the same level of respect as Barolo and Chianti in terms of the recognition it receives from authoritative bodies in Italy.
The Taste
Of course, the main concern of most wine enthusiasts is how their wines actually taste once they are opened. Happily, Amarone Classico delivers enormously in this regard.
While Amarone Classico maintains the complexity that often defines the best Italian red wines, it also has a freshness that may catch you a little off-guard. The high levels of tannin seem to merge with the various fruity flavours exceptionally well and you may not even notice that this is a wine with a high alcohol volume that falls in the 15-16% region at first.
Amarone Classico also tends to have subtle notes of oak, which serve to balance this fruity flavouring and offer the wine a little more depth. Power tends to be well-balanced, yet noticeable and each Amarone will have a unique character due to the sheer variety of the grapes available in the Valpolicella region.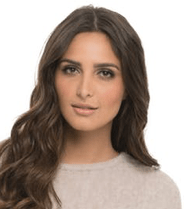 I'm a passionate about good wine and good cooking.
I like to keep me updated and share with my online friends my gastronomic knowledge.