In some cases, the wineries that we profile in our reviews are what we could describe as up and comers in the Italian wine scene. They're relatively new and are the companies that we're sure will be responsible for coming up with the innovations that drive the industry forward in the years to come.
At other times, we profile companies that have long and decorated histories that can be traced back for centuries. It is these companies that give us a greater sense of the tradition of Italian wine. And it is these companies that laid the foundations that all in the industry build on to this day.
The company that we're going to focus on today falls into the latter category.
Ca' dei Frati is a winery that has a rich history that isn't immediately apparent. And it just so happens that the company makes some truly remarkable Italian wines. We're going to get to one of those in just a moment. But before we do, let's learn a little more about this remarkable company.
The History
If you visit the Ca' dei Frati website, you will see the phrase "Since 1939" emblazoned on the page. However, the truth us that the company's lineage actually stretches back much farther. In fact, we see reference of it in one historical document that refers to ""a house with a cellar located in Lugana in the Sermion area called the place of the Friars."
That's Ca' dei Frati!
But back then, the company wasn't owned by the family who operate it now. And one might argue that it was something of a minor player in the industry at the time, as we see few other references to it in other documentation.
It's in 1939 that this all began to change, which is why that year holds such special significance for Ca' dei Frati.
It was in this year that a man named Felice Dal Cero moves to the very house referenced in those old documents. Felice didn't operate his own wine company at the time. However, he was the son of a winemaker named Domenico, who operated in the Verona region, and had had a very good sense of what makes a great vineyard.
That sense started tingling as soon as he moved into his new home.
Inspired by the quality of the land that he'd purchased, Felice spent the next 30 years cultivating vines and laying the foundations for a business that would flourish in the latter-half of the 20th century.
It was in 1969 that control of Ca' dei Frati passed over to Felice's son, Pietro. And it was Pietro's passion for wine, inherited from his father, that led to the birth of the first DOC wine that the company every produced.
That wine initially carried the name Lugana Casa dei Frati.
However, it would soon become known as Ca' dei Frati and it became the signature wine of the company that bears the same name.
For many years after, the company continued to build on the foundations that Felice built. Under Pietro, it developed a reputation for quality in the Lombardy region, despite facing stiff competition.
For Pietro, the winery was a labour of love that lasted his entire lifetime. That is why it was such a tragedy when he passed away in 2012. Thankfully, the passion that he held for winemaking passed to his children, Igino, Gian Granco, and Anna Maria. Today, along with Pietro's wife, they continue to manage the company that their forebears worked so hard to build.
In their desire to ensure quality for every vintage, the family vinifies the grapes from each of its vineyards separately. The goal here is to ensure that each of the wines that it produces offers the clearest possible expression of the terroir from which it came. This, combine with a respect for the traditions of land that dates back to the 18thcentury, gives us a winemaker for which quality is always a priority.
And believe us when we tell you that quality is exactly what you're going to get from its most recently-released wines. Without further ado, let's take a look at the…
Ca' dei Frati Lugana I Frati 2019
The company refers to this wine as the jewel in its crown and it's easy to see why from the moment that you open the bottle.
The light-yellow colouring instantly draws the eye. And with such a new vintage, it's clear that there is some ageing potential for those who'd like to keep the wine in storage. We believe that the wine has ageing potential of between 5 and 10 years, which will allow for some of the delights buried beneath the surface to become more prominent.
Should you not be able to resist drinking it right now, the wine presents a fresh and youthful bouquet that makes us believe that it's perfect for the summer. The powerful notes of white flower are complemented well by notes of almond and apricots. If left to age, the wine will also develop some mineral notes that add a savoury aspect to an otherwise floral vintage. Further exploration also unveils notes of candied fruit and spice, which suggests that this wine hides an interesting level of complexity.
To the taste, the wine offers a lively acidity that instantly refreshes the palate. This is an exuberant wine that is quick to express its youthfulness and even quicker to leave you awash in gorgeous floral flavours.
It's these same tempered flavours that make the wine perfect for serving alongside both warm and cold appetisers. It's also ideal for serving as part of a fish dish, assuming the fish is not coated in a rich batter. But even when consumed on its own, this is an interesting wine that is both accessible and worth exploring further.
We won't claim that this is the best vintage of Ca' dei Frati Lugana I Frati that we've ever tasted. However, it is still a wonderful example of what makes this winery so revered in the Lombardy region.
Our team awards this Italian wine a rating of 89/100.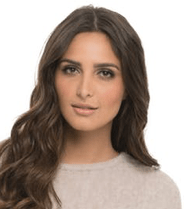 I'm a passionate about good wine and good cooking.
I like to keep me updated and share with my online friends my gastronomic knowledge.