As you know, the team at Xtrawine is always looking to talk about the virtues of the many great Italian wines that are available on our website. Those who have a cursory knowledge of the industry already know about the big hitters. The likes of Barolo and Chianti have left an indelible mark on wider culture and knowledge of them is certainly not restricted to those who have deeply entrenched themselves into the Italian wine industry.
But there are also some wine varieties that we think deserve a little bit more attention. For whatever reason, such wines may not have connected as deeply as the more famous Italian wines. But that doesn't mean that they're of poor quality. In many cases, it's just a case of not being in the right place at the right time that leads to such wines not capturing the public's attention.
One such wine is Montepulciano. A red wine, Montepulciano isn't held in as a high esteem as its more famous brethren. But we content that it should be. And to show you why, we've come up with just a few reasons why you should love Montepulciano wine as much as we do.
But first, let's take a look at what it is.
The Story Behind the Wine
The first thing that you should know about this wine is that there are two types of wine that carry the Montepulciano. The first, and the one that we're going to focus on here, is the wine that's made in the Abruzzo region of central Italy. However, there is also a Tuscan wine named Vino Nobile di Montepulciano that a few buyers have confused with the more prominent Abruzzo variety. Made using a heavier quantity of Sangiovese, this other wine has different properties to an Abruzzo Montepulciano, which may catch the unwary off-guard.
As for the Abruzzo wine, Montepulciano primarily used the grape of the same name, with a little bit of Sangiovese thrown in for good measure. According to the DOC, an Abruzzo Montepulciano must contain no less than 85% of the Montepulciano grape, and no more than 15% of the Sangiovese grape.
The wine received the general DOC classification back in 1968. However, it also has a DOCG territory, which achieved the status in 2003. Based in the Teramo Hills, this region produces the Montepulciano d'Abruzzo Colline Teramane.
Montepulciano has also achieved a high degree of success, despite it being one of the lesser known wines to come from the Italian wine industry. Though Chianti and Barolo have the bigger names, it's actually Montepulciano that has become one of the most widely exported DOC wines of recent years. So much so, in fact, that you may well have drunk a Montepulciano without even knowing that you have.
As for the wine, it's usually a dry wine that has fairly soft tannins. This means that you don't need to age it too long before you can enjoy it. Moreover, it's a little more accessible for international markets. That's not to say that it doesn't offer quality though.
Ageing does play a role in the classification of the wine though. If the producer ages the wine for over two years, the wine can carry the Riserva label. Look out for this, as this label means you'll get a completely different experience than you would from the younger Montepulciano wines that you'll find.
So, that's a little bit about the grape and the gorgeous wine that it produces. Now, here are a few reasons why we love it so much.
It's Works With Lots of Different Foods
The wide production of Montepulciano may also have contributed to it not gaining the reputation that its more famous wine brothers enjoy. In fact, there are some who consider Montepulciano to be a simple wine that can't match the complexity of the likes of Chianti.
While we'd dispute that smear on the wine's quality, there's no denying that the wine is extremely accessible. One of our favourite things about this accessibility is that the wine works well as an accompaniment to many different types of meal. While some derogatorily call it a "pizza wine", it also complements most rich meat dishes very well. Moreover, a Riserva Montepulciano carries a chocolaty undertone that makes it a good accompaniment for some desserts.
Simply put, there's a lot of variety that you can enjoy with this grape. Don't let negative opinions about it sway your decision.
It's Inexpensive
Take a moment to explore the Xtrawine website and you'll see that you can buy a bottle of excellent Montepulciano for much less than you might find other types of red wine. The wide production of the grape contributes to this. One of the most planted grapes in Italy, Montepulciano has many different producers. This means that there's a lot of competition for the wine-buying public's money.
As a result, you'll often find that you can pick up a great bottle of red wine for a bargain basement price if you opt for Montepulciano.
Wide Variety
That wide planting also means that a lot of producers work with the grape. As a result, there are many varieties of the wine out there for you to explore.
As we've often said, every producer adds something unique to their wine. The sheer number of varieties of Montepulciano wine means that you could spend months, or even years, exploring the many different producers to find the one that works best for you.
This is excellent news for the wine lover who enjoys discovering the small quirks that make a particular vintage unique. You'll never run out of things to explore with Montepulciano.
The Final Word
While it's one of Italy's most planted grapes, Montepulciano doesn't enjoy the same reputation as the country's more famous grapes. That's something that we believe should change. The grape has a lot more to offer than you may have heard, plus there's a ton of variety that falls under the Montepulciano umbrella.
Of course, Xtrawine is here to help if you want to find bottles of quality Montepulciano at affordable prices.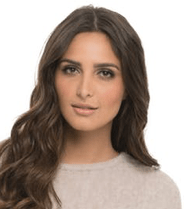 I'm a passionate about good wine and good cooking.
I like to keep me updated and share with my online friends my gastronomic knowledge.