When most people think of Italy they think of one type of food – pizza. Almost every country in the world has adopted pizza as one of its favoured dishes, with fast food restaurants in particular finding great success with the dish.
Of course, the best pizzas ae those that you'll find in real Italian restaurants, but this bread based snack has become a favourite because it's fairly easy to make. All you need is an oven big enough to bake the pizza and you're flying.
However, baking isn't the only method that you can use to make a pizza. Did you know that you can also fry a pizza?
It's not a technique than many people use all that often, but it certainly lends a different dimension to the dish. Of course, you also have to think about the additional fat content when making your decision on whether to fry or bake.
Assuming you've gone with the former, you need a great fried pizza recipe to help you get the dish ready. As we've done several times over the course of the last few months, Xtrawine has delivered with a great fried pizza recipe, alongside a few Italian wine suggestions to go with it.
What You'll Need
A pizza recipe comes in two parts – the dough and the toppings. The following recipe allows you to make two large pizzas. Let's separate them as follows:
The Dough
Two and a half cups of flour, ideally all-purpose
A teaspoon of salt
A teaspoon of sugar
Two tablespoons of olive oil
A tablespoon of dry, active yeast.
A cup of water heated to about 45 degrees Celsius
The Rest
The completed pizza dough
Some canola oil. You could use another type of oil if you prefer.
A cup of your chosen pizza sauce
A couple of tablespoons of dried oregano
Two tablespoons of freshly chopped basil leaves
A couple of ounces of pepperoni
One teaspoon of water
Four ounces of mozzarella cheese, which you should shred for later spreading
A quarter cup of parmesan
A few extra leaves of basil, which you can use as garnish.
Making the Pizza Dough
Before we can make our pizza, we need to create our pizza dough. Here are the steps you should follow:
Step 1
Put everything except the oil and yeast into a mixing bowl or food processer, then add the warm water.
Sprinkle your yeast over the top of the mixture and allow it all to sit for about 15 minutes.
Step 2
Add the olive oil and the rest of the yeast into the mixture and then keeping mixing until you form a dough ball. You'll have to knead the mixture if you're doing it by hand, though a food processor should have a dough setting.
Step 3
Add a light coating of oil to a large ball and place your dough ball inside. Use saran wrap to cover the bowl, and place it in a warm area for about an hour.
Step 4
Remove the dough ball and punch it down, allowing it to rest for about five minutes once flattened. Split the dough in two and then use a roller to flatten it to a quarter inch of thickness.
Cooking the Pizza
Now you have your dough, it's time to make your pizza. Follow these steps:
Step 1
Preheat your canola oil to about 185 degrees Celsius. A deep-fryer works best for this recipe.
Step 2
Add your pizza sauce to a bowl and stir in your chopped basil and oregano. Allow that to sit for a while as you chop your pepperoni into thin slices. You could also buy pre-chopped pepperoni and skip this step.
Step 3
Spread your sauce onto one side of each of the two pieces of pizza dough. Add your mozzarella cheese to both, spreading it out evenly, before topping the whole thing with your pepperoni slices.
Step 4
Add a very thin layer of water to the edges of your dough, then fold each piece over on itself. The water should form a nice seal.
Also, put a layer of paper towels onto a plate, ready for when you've fried the pizza.
Step 5
Add the two pizza "pockets" to your oil and fry them for about two minutes. Turn them over and allow them to fry for another minute.
Step 6
Take the pizza pockets out of the fryer and place them on the paper towel-lined plate. Allow them to cool and get rid of any extra frying oil.
Step 7
Unseal the pizza pockets and garnish them with your basil leaves parmesan, and any remaining pizza sauce.
You're now ready to serve your pizza!
The Best Italian Wine Combinations
That's a nice recipe for a great deep-fried pepperoni pizza. Of course, you'll want to enjoy such a quintessentially Italian dish with a glass of wine or two. Here are two great types of Italian wine that go really well with pepperoni pizza.
Sangiovese
The pepperoni in the pizza has a very strong, almost overpowering flavour. You'll need a wine that can combat it well, so white wines are generally out of the equation. Instead, we recommend a good Sangiovese, which many look to as the perfect wine pairing for a pepperoni pizza.
This shouldn't be too hard, as Sangiovese is one of Italy's favourite red wine grape varieties. Pretty much any wine with a heavy Sangiovese quantity will go very well with a pepperoni pizza.
Syrah
We hesitate to add Syrah to the list, as it's slightly stronger than Sangiovese. As a result, there is the potential for it to actually overpower the pepperoni effect.
If you do decide to go for a Syrah, try to find a slightly lighter one. Of course, this is a much better choice than Sangiovese if you decide to make a pizza with even richer meats, such as sausage.
The Final Word
So there you have it, our recipe for a great fried pepperoni pizza, alongside a few Italian wine choices to go with it. Why not give it a try today and let us know what you think in the comments section below?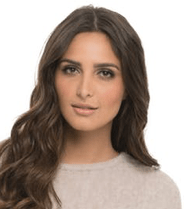 I'm a passionate about good wine and good cooking.
I like to keep me updated and share with my online friends my gastronomic knowledge.