What do you think of when we say sparkling Italian white wine?
We're betting most of you jumped straight to Prosecco. It's no surprise because Prosecco is the most famous Italian sparkling white wine. In fact, it's the most popular sparkling white in the world, having surpassed Champagne a number of years ago.
If you're a little more adventurous, you may have come up with another great sparkling white. Franciacorta is another popular choice, which we highly recommend.
But how many of you thought about Monsupello Brut?
In this article, we're going to take a look at a sparkling white wine that's perhaps not as appreciated as it should be. But thought its name may not be as famous, Monsupello Brut has every bit of the quality that a great Prosecco or Franciacorta has.
But we'll get to all of that in a moment. First, let's look at the company that brings us this truly wonderful wine.
The History of Monsupello
Monsupello can trace its history back for more than a century and it all starts with a farm.
It was in 1893 that the Boatti family, which called Oliva Gessi its home, decided to start caring for their own vineyards on the farm. This was a huge decision as the farmland had previously been used for more traditional agricultural activities. This shift meant that the family would have to focus at least part of their farming business on the burgeoning wine interests.
And the business grew slowly during those early years. Still, it enjoyed enough success for the family to be able to go out and buy a second vineyard in 1914. This one, which was located in Torricella Verzate and named Podere La Borla, is where the business really started to take off. It was here that the family built a dedicated wine cellar that's still in use today. Granted, it's undergone repeated upgrades and modernisations, but it is still the same cellar from which the entire business grew.
45 years later, Carlo Boatti decided that it was time to make further additions to the company's farmland. This was the largest expansion yet, as the company bought land in the towns of Pietra de 'Giorgi, Casteggio and Redavalle.
On these new vineyards, Monsupello introduced a host of new grape varieties and slowly set about modernising the land. The introduction of new vines was complemented with the creation of new winemaking facilities. This brought the company's production methods bank up to date, with the new facilities for storing and bottling wine providing especially vital.
And that brings us right up to the modern day. These early and well-timed expansions has allowed Monsupello to grow into a wonderful company that produces several tasty wines.
Today, it's up to Carlo's children, Laura and Pierangelo, alongside his wife, to handle the day to day operations of the company. They work with an extremely talented technical staff who help with every aspect of the winegrowing business. Among those on the team is Marco Bertelegni, a renowned oenologist who coordinates both the vineyards and the cellars.
The company now owns 50 hectares of vineyards, each if which is cultivated to produce low yields. The obvious motivation for this is that the company wants to ensure the highest possible quality with each grape that it uses. Currently, they conduct manual harvests and only 55% of their grapes make the cut to be turned into wine. It's through this careful selection process that Monsupello creates a commitment to its customers.
Through it all, the company has a deep-seated commitment to evolving and growing when it comes to the quality of the grapes it produces. This focus on quality has also resulted in them receiving several awards for the quality of their wines. These include an award from The Restaurants and Wines of Italy 2019 organisation, as well as several Winehunter Awards for 2018.
They've received these awards for a wide variety of their wines, but we can only choose one to review in this article. That's a surprisingly difficult choice due to the sheer quality of every wine that the company puts out. But we've decided to focus on a their wonderful sparkling wine to show you that Italy offers plenty of alternatives to the more famous sparkling whites.
The Monsupello Brut Review
Made primarily using Pinot Noir, with just 10% of Chardonnay thrown in, the Monsupello Brut is made using the classic method.
It's a gorgeous sparkling white that has a predominantly straw yellow colouring. However, a close examination of the glass will reveal little wisps of emerald green highlights. These seem to float in and out of view, suggesting that this is a wine that has some ageing potential. In fact, you can keep it for up to 10 years before it starts to lose its quality.
To the nose, the wine has an interesting and refined bouquet that's both fine and elegant. We're particularly entranced by the gorgeous smell of crusty bread that emanates from the wine, while we were also able to pick up small hints of cassis from the aroma.
However, it's the taste that makes this wine a true standout. Like any great sparkling Italian wine, this is both fine and extremely persistent. It's a dry wine that accentuates its aromas once it's introduced to the tongue. It's also very well balanced, with a good roundness that makes it a joy to drink. This is an Italian sparkling white that's up there with the very best in the industry and it deserves recognition as such.
This is one of the Monsupello wines that received a Winehunter Award. For our part, we've awarded it a stellar rating of 96/100, which puts it right in the upper echelon of sparkling whites.
But what's most impressive about this wine is the price point. A taste will tell you just how much of an effort the company has put into ensuring the wines quality. However, it's also available an extremely accessible price point that means you're barely taking a risk at all if you decide to give it a try.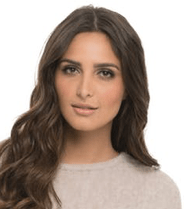 I'm a passionate about good wine and good cooking.
I like to keep me updated and share with my online friends my gastronomic knowledge.