There are few things better than being able to match a great food up with the perfect wine. That's why we've dedicated so many of our recent articles to some of the best wine and food pairings that we can think of.
Of course, such pairings are partially a matter of personal preference. You may have a penchant for flavour mixes that other people don't understand. Or, somebody else may enjoy a pairing that you think ruins the entire culinary experience.
But if we take away this personal aspect for a moment, there's also no denying that some Italian wines work better with some foods than others. That's what these articles aim to deliver. With a few examples, we hope to help you make wine and food pairings that won't disappoint.
So, that brings us around to the topic of today's article – salami.
A dried and cured meat, salami is actually much more versatile than you may originally have thought. There are several different varieties that you'll be able to find on most store shelves. Plus, you can even create your own versions of salami using fresh meats, if you're so inclined.
Salami is also one of the richer and more flavoursome types of meat out there. As a result, it can often be difficult to find a wine pairing that works well with it. After all, many wines can end up being overpowered if they're meshed with a flavourful meat.
With this post, we aim to highlight some wine pairings that work well with different types of salami.
Fennel Salami
Perhaps the most traditionally Italian salami on this list, fennel hails from the Tuscany region. Any long-time readers of this blog will know just how high an esteem that region is held in among those who love the Italian wine industry.
Italians tend to call fennel salami finocchiona. But whatever the name you use, the end product tends to be a spicy treat that often meshes poorly with some of the more complex wines that you might normally consider to be good compatriots to this type of salami.
Usually made using fennel seed, this salami works best with a fairly acidic wine that also has a fairly low alcohol content. This creates a nice contrast between the spiciness of the salami and the fruitiness of the wine. It also means that the various flavours aren't battling out for real estate on your tongue. Instead, the wine refreshes your taste buds after the spicy assault of the salami.
So, a white acidic wine should be the choice here. A Riesling works well here, though we'd recommend going for a German version of the wine, rather than the more alcoholic Italian versions. The Dr. Loosen Dr. L Riesling 2016 is a good choice. If you'd rather stick to a Tuscan wine, go for the Antinori Mezzo Braccio Bianco 2013. It has a slightly higher alcohol content, but it's another high-quality wine that makes good use of Riesling.
Chorizo Ibérico
We're travelling away from Italy now to find a version of salami that is among the more popular in the world. Chorizo Ibérico originates in Spain and has a similar spiciness to fennel salami. However, it's also got a slightly richer taste, which can make it a little difficult to find wines that go well with it.
We'd recommend going for an even sweeter wine to counteract the extra fat and richness in this salami. In fact, we'd actually go the fortified route for this one.
If you want to stick to the Spanish theme, then any fortified sherry wine should do the trick. We like the Emilio Hidalgo Sherry Pedro Ximenez, but there are several options for you to choose from.
However, if you want to stick to an Italian product you're best suited looking for a sherry grappa. Try the Sibona Grappa Reserve Sherry Wood Finish. It has a sweet and powerful taste with ever so slight woody tones to help counteract the spiciness of the salami.
Genoa Salami
We return to Italy with another rich salami. The difference between this and most other types of salami is that it tends to contain a mixture of pork and beef. It also includes garlic, which has a definite influence on the type of wine you select for it. If you're really lucky, the producer may even use a red wine from Genoa while making the salami.
Again, though, we'd recommend going for a white wine with high acidity. The reason for this is that the garlic in this salami lends it a certain power that a sweeter wine may not mesh well with.
Try a good Sauvignon Blanc to get that the high acidity level that can counteract the power of the garlic. However, you may also be surprised to find that sparkling white wines, such as Prosecco and Champagne, also work well with this salami. You should be able to find plenty of each in the Xtrawine store.
Wild Boar
Perhaps the rarest of the salamis on this list, wild boar salami has one of the stranger flavours of the salamis on this list. It also tends to have a fairly high fat content. That's because many producers mix the lean meat of the boar in with a fatty pork belly.
It's a gamey meat though, so it's unlikely that a white wine will have the power and necessary flavour needed to mesh well with it. You could go for a fairly light red, but we think a dry Rosé is a better option for this meat. You may even want to experiment with a sparkling Rosé, such as the Col De' Salici Brut Rosé.
The Final Word
Acidity is often the name of the game when pairing Italian wine with salami. But it's not the only thing you need to think about. Each of the salamis on this list has a different texture and flavour. If you don't put some thought into your wine pairing, you may end up with a disappointing meal.
Use our suggestions as a launching pad for your own experimentation. We're sure you'll find a great wine to go with your favourite type of salami.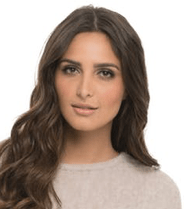 I'm a passionate about good wine and good cooking.
I like to keep me updated and share with my online friends my gastronomic knowledge.