As much as we love Italian wine, even we can't deny that there's something special about Champagne. 
For well over a century, it has been the wine of choice for special occasions and celebrations. When you're getting married, it's always Champagne that you end up drinking. The same goes for anniversaries and other special occasions.
And of course, Formula One drivers just love wasting the stuff when they're on the podium. We'd much rather drink it ourselves, but spraying Champagne does make for an amazing visual.
If you browse the xtraWine site, you'll see a healthy collection of different Champagnes from a whole host of producers. 
And that's what's made this article so difficult to put together. It's not difficult in the sense that we don't know what to write about. We could write page after page about the joys of Champagne.
Instead, it's difficult because we've had the unenviable task of picking one producer from an extensive list. And every single one that we've looked at has something special to offer to anyone who loves Champagne.
However, we've finally come to a decision. There's one Champagne on our website that we've decided needs some special attention. But before we get to the review, we want to tell you a little bit about the people behind it.
This is the story of J. Charpentier.
The History
Compared to some Champagne producers, J. Charpentier is a relatively recent addition to the game. That's not to say that they don't have many decades of experience though. In fact, the company got its start five generations ago with two men who started on different paths towards making Champagne back in the 1920s.
Pierre Charpentier and Henri Claisse both had simple ambitions when they first entered viticulture – grow the very best grapes possible.
But things started a little slower than that for the duo. In fact, Pierre spent the first half of the 20thcentury as grape producers rather than creating their own wines. In this capacity, he sold grapes to the more renowned producers in the era. And when the economy found itself struggling, he'd even sell grapes to local clients.
However, that didn't mean he produced no wine during this period. In fact, Pierre's red wines had become something of a delicacy for the local population and he continued producing it all while growing the grapes that others used in their Champagne.
It was not until Pierre's son, Marcellin, took over in 1946 that the company began to focus its efforts on Champagne production. One of three children, Marcellin developed a self-named Champagne, which quickly gained popularity. 
Unfortunately, tragedy struck as Marcellin passed away prematurely and before his wine, which he first released in 1954 could really gain some traction. Thankfully, he'd managed to marry and have three children during his short time on Earth. In his absence, his wife Solange, and eventually his child Jacky, took over the operating of the farm and winery.
Jacky took his father's ambitions and worked tirelessly to achieve them. In 1969, the company began making wine in earnest and purchased 40 acres of land. 1971 saw the company plant its own vines for the first time, as well as producing its first bottles for mass consumption.
During this time, the Claisse family took a different route. Henri, who'd always been part of an agricultural family, made the decision to focus on viticulture. His son, Marcel, did the same in the 1950s and eventually started creating a Champagne that carried his own name. Marcel married and had a daughter named Claudine.
And it was at this point that the families' paths crossed.
In 1974, Jacky married Claudine and the two families merged their wine brands into one.
From that moment, the new couple poured all of their efforts into ensuring the success of their new venture. Further investment into the construction of a cellar started in 1979. Plus, they installed a new press at Villers sous Châtillon, which had become their main base of operations.
Through it all, J. Charpentier started carving out a definite niche for itself in the wine industry.
1983 saw the couple expand their cellar for the first time. And in 1987, they introduced thermoregulation into their vat rooms, which left the company ahead of the curve in Champagne production.
1997 brought with it further expansions and the company continued to experiment and innovate with its Champagne production.
And the best news is that the couple's children look set to continue the family tradition. Both Jean Marc and Marie-Pierre have entered the industry, with Jean Marc having completed his studies in oenology. Coupled with his studies in marketing and law, he's going to be well-placed to take over from his parents when the time comes.
But for now, Jacky and Claudine continue to oversee operations at J. Charpentier. And they've produced a wine of such undeniable quality that it absolutely deserves recognition in our blog.
The Review of Champagne Brut Reserve
The first thing that you'll notice when you pour your first glass of J. Charpentier Champagne Brut Reserve is the persistence of the bubbles. They're here in abundance, making this a glass of fizz that certainly brings the bubbles to the table.
But what of quality?
Bring the wine to the nose and you'll enjoy a heady mix of floral and fruity notes. Interestingly, chamomile is perhaps the most dominant of these notes. However, you'll also notices tinges of gooseberry, citrus, and wild flowers thrown into the mix.
Upon tasting, all of these notes combine to create a remarkable refreshing wine that's also exceptionally balanced.
The fresh taste has a mineral undertone and you can't help but notice the faintest taste of bread as you allow the wine to explore your mouth.
A long finale follows and you'll soon find yourself reaching for your next sip.
The xtraWine team was extremely impressed by this wine when we taste-tested it. Our rating of 92/100 is a testament to its quality. And best of all, you can pick it up at a price that won't break the bank.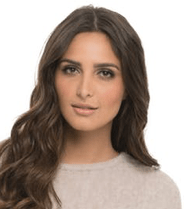 I'm a passionate about good wine and good cooking.
I like to keep me updated and share with my online friends my gastronomic knowledge.