When you think of the classic Italian red wines, Barbera always seems to fall a little by the wayside. People immediately jump to the likes of Chianti and Barolo, which are both obviously very good wines. They absolutely deserve to be treated as some of the best Italian wines of all time because that's what they are.
But in Barbera, we have a wine that has some amazing qualities. And yet, it never quite seems to get the same amount of love as the more famous Italian reds out there.
In this article, we're going to take a closer look at the grape behind the wine and show you why you need to get a little Barbera in your life.
The Story of the Grape
Barbera wines tend to come under several pseudonyms, with Barbera d'Alba being the most popular one. That's because this is one of the DOC regions that makes use of the Barbera grape. As such, wines that carry this name have the quality standards that the DOC applies to live up to.
The simply point is that a Barbera d'Alba wine is almost always a quality wine.
But let's talk a little bit about the grape.
We think that one of the reasons why Barbera hasn't managed to quite gain the popularity of some of its more famous brethren is that the grape itself is actually quite sweet. When people value complexity in flavour ahead of sweetness, it's obvious to see that many experienced wine lovers might decide to look elsewhere.
However, they're making a big mistake.
While there's no denying that Barbera d'Alba is a sweet wine, there's plenty of complexity hiding behind the initial kick that you get from the first sip. In fact, anybody who enjoys a good Syrah will find themselves right at home with this type of wine. That sweetness also makes it a great wine to choose if you're looking to introduce somebody to Italian red wine and don't want to start them off on something that might be a little too refined for their palette.
As for the grape itself, it has ancient origins of its own that show it's been used to make wines in Italy for centuries. The earliest documented proof that somebody used the grape comes from the 18thcentury, though it's likely that it was cultivated for many years before then.
The famous Count Giuseppe Nuvolone-Pergamo of Scandaluzzo noted it in his documentation of Italian wine grapes all the way back in 1798. For anybody whow doesn't know why the count was so important to the Italian wine industry, he served as the Deputy Director of the Agrarian Society of Turin. But more importantly, most wine historians point to him as the first person to create a definitive list of every important grape variety cultivated in the Piemont region.
Even back in the Count's day, the Barbera grape was enjoyed because of its sweet charm. In particular, the Savoyard army officers had a tendency to bring it into battle with them.
If you've heard the phrase "Dutch Courage" before, you'll understand why.
To these army officers, a glass or two of this wine was all that they needed to gain the courage to enter battle.
Looking at the Barbera d'Alba Region
The region for this wine takes in the town of Alba and extends all of the way to the Langhe hills. These means that Barbera's region falls almost bang in the middle of the regions for Barbaresco and Barolo.
It's the rolling hills of this region that make it so special to Italian wine fans. Those who are partial to a little wine tourism will find themselves lost in the scenic landscapes. As for the Barbera vines themselves, they absolutely adore the soil in these hills, which is usually full of clay that lends a slightly earthy tone to an otherwise sweet wine. It is almost always the Barbera wines cultivated on these hills that stand out from the crowd.
What You Need to Know About the Wine
As for the wine itself, you'll generally find that they have low tannins and high acidity. Interestingly, these are features that you'll often find in a white wine, which may be one of the reasons why Italian red wine lovers decide to go for other wines at times.
Pouring the wine will reveal a gorgeous and rich colouring. But the time you choose to drink it will have a big effect on the flavours that you'll enjoy.
If you drink the wine when it's young, you'll find notes of blueberry, cherry, and raspberry. This fruity taste makes it an absolute delight as a summer drink. And the boldness of the wine makes it very easy to pick out the different notes as you drink.
If you allow the wine to age, this boldness will mellow slightly and you may be able to pick out a few different notes behind the main fruity ones. Which notes these are will often depend on the producer. Fans of this wine will often recommend a couple of years of ageing to allow for the bold components of the wine to mesh into each other and create a more cohesive whole.
As mentioned, Barbera d'Alba is a DOC wine, which means that it needs to meet certain criteria to carry the label. The most important is that the wine must be made up of 85% Barbera. As for the other 15%, producers don't have much choice. They have to use the Nebbiolo grape to ensure consistency amongst all versions of this wine.
Of course, the wine must also come from the previously-mentioned regions to be able to carry the DOC tag.
The Final Word
Barbera d'Alba is one of the underappreciated gems of the Italian wine industry. Even if you're not especially partially to bold and fruity wines, it's worth investing in a bottle and allowing it to age for a few years so that you can experience it.
Of course, we have several examples of this wine on the Xtrawine website. Check out our catalogue and buy yours today.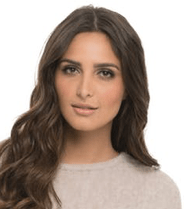 I'm a passionate about good wine and good cooking.
I like to keep me updated and share with my online friends my gastronomic knowledge.