#xtrawinexperience with Allegrini's wines from Veneto
The #xtrawinexperience continues searching and discovering the best wines to accompany our summer. After Alois Lageder and their biodynamic wines, it is time to move to Veneto. Allegrini takes us on a white wine tour of Veneto.
XtraWinexperience has already visited the oenological culture of Veneto, which is home to the famous Amarone della Valpolicella. Veneto is Italy's most important wine producer, and it certainly has a lot to offer wine enthusiasts.
White wines from Veneto have achieved international acclaim, and we have them all on our website. Today, however, we learn more about Veneto's white wines from Allegrini, which has recommended two wines for this journey: Lugana and Soave.
White wine tour of Veneto: Soave Oasi San Giacomo
Soave Oasi San Giacomo represents the triumph of the Garganega grape, the true backbone on which a 'terroir-identifying' product is created, rich in ripe, crunchy fruit and with an acidic veIn that provides vigour and unpredictability to the mouthfeel. The contribution of 20% Chardonnay succeeds in the task of enhancing the finer aromas and bringing elegance to the palate.

All this was made possible only because of the following factors: firstly, having in-depth knowledge of the environmental characteristics of Oasi San Giacomo, in the village of Mezzane di Sotto, altitude approx. 250 m a.s.l., south-westerly exposure, and calcareous soil of volcanic origin, and secondly, identifying –
in the wisdom and passion of the Allegrini family – the skill that was able, reinforced by its experience in the Valpolicella, to take on the challenge of winemaking in the Soave appellation, another emblem of Veronese enology.
Soave Oasi San Giacomo is great with fish finger food and simple dips, pairs perfectly with celery and saffron risotto but also with tempura, sushi and sashimi, and communes harmoniously with eastern as well as western food and wine cultures.
White wine tour of Veneto: Lugana Oasi Mantellina
Lugana Oasi Mantellina is the Allegrini family's latest challenge, and here it decided to work with one of the most interesting appellations in the whole of Northern Italy. The vineyards, planted using Guyot training, stretch as far as the small lake that lends its name to the Oasis. It is populated by a wide range of rare animals species which find an unspoiled natural habitat here.

In this particular ecosystem, the clays become more sandy, there are more gently rolling hills and the gravelly elements in the soil are always more pronounced.
The mitigating effect of Lake Garda, which is very close to the estate, and the experience gained over the years in the great terroirs of the Valpolicella, offer the Turbiana grape an unmistakable signature imprint, becoming a benchmark for the DOC.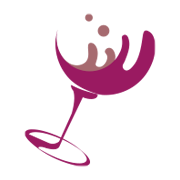 Interviste esclusive dal mondo del vino ed approfondimenti da chi fa del vino una ragione di vita, di business e di cultura.