With 2018 officially over, it's time that we take a look at what the new year has to offer us. While you're hopefully getting started on your resolutions (if you're not still recovering from your New Year's Eve party), we're turning out attention to the Italian wine industry.
Specifically, we want to figure out what will be new for Italian wine in 2019. Here are a few things that we think will happen.
Continued Expansion into Asia
For the last couple of years, we've reported on the industry's efforts to gain more of a foothold in emerging territories like China and India. Admittedly, the Italian industry was a little behind the likes of France and the United States when it came to this. But Italy's has built a pretty stable base in China over the course of 2018.
We anticipate that the industry as a whole will throw even more of its weight behind growing the popularity of Italian wine in these newer territories throughout 2019. China is still the big hitter given that the country plays host to over a billion people. And with less of a focus being placed on red wine nowadays, there's plenty of opportunities.
We think the Italian industry will slowly pull in a few extra percentage points in terms of market share in these territories during 2019.
Lighter Reds Will Become More Popular
An increasing focus on international territories will also mean that the industry stays focused on wines that suit foreign palettes.
Over the last few years, we've seen a definite shift towards lighter reds. Complexity is still certainly desired, especially among connoisseurs and experienced wine drinkers. But fruity and lighter-bodied Italian reds are preferred by those who are fairly new to wine and those who just want a nice and easy drink to share with friends.
This shift has also meant that Cabernet Francs are anticipated to be among the most popular wines in the world in 2019. While these are obviously French in origin, the grape is rather popular in the Veneto region too. That means we may see red wines from that region get a bit of a boost in 2019.
Vegan Wine May Become More Popular
There's no denying that veganism is on the rise. The dietary choice becomes more popular every year and there's now a very strong demand for vegan foods. We're already seeing supermarkets adapt to this with their own vegan ranges. And it's likely that we're going to see vegan wine become more popular in 2019 and beyond.
Now, you may assume that all wines are vegan anyway. After all, they're made using grapes and don't immediately seem to have anything to do with any animal products.
The problem comes with the fining agents that many wine producers use to give their wines that bright colouring that people love so much. These agents are often made using animal products which immediately makes them unsuitable for vegans. Some vegetarians also shy away from wines because of this.
We believe 2019 will see more winemakers making a conscious effort to avoid the use of these products to attract the growing vegan crowd. In fact, we may even see vegan wine start to gain the same level of popularity and acceptance as other niche types of wine, such as organic wines.
Cannabis Wine?
Now bear with us here because this may seem like a strange one for many of you.
There's been an increasing shift towards the legalisation of cannabis in several countries over the last few years. It's now legal in several American and Canadian states and provinces, as well as being up for debate in several other countries.
We believe that it's only a matter of time before some entrepreneurial winemaker out there decides to make a wine that's infused with cannabis.
Now, it may be a little premature to say that this is something that will come out of the Italian wine industry in 2019. However, we can certainly see a producer or two in the United States giving this a try. And if widespread legalisation of cannabis occurs, we may see a few other countries, including Italy, start to experiment.
We're not sure how this would go, as we imagine that cannabis would lend a strange taste to the wines infused with it. But it will certainly be interesting to see if it becomes prominent with the move towards legalisation.
More Indigenous Italian Grapes
When people think of the Italian wine industry, they tend to think of the major regions. Places like Piedmont and Tuscany tend to take centre stage, which means the grapes used in those regions are also the grapes most closely associated with Italian wine.
But we're seeing a definite shift when it comes to grape usage in Italy. In particularly, many producers are starting to focus their efforts on indigenous grapes that are perhaps not seen in as strong a light as those used in more famous wines.
Fiano is a great example of this. The grape has become an increasingly prominent fixture on premium lists during 2018 and it looks set to continue this growth in 2019. Other local grape varieties are experiencing similar increases in usage.
Simply put, we think that 2019 will see the start of the rise of a lot more smaller producers using grapes that have either fallen out of favour or never really been given a chance.
The Final Word
We should add the disclaimer that all of these are predictions of what we may see during 2019. It's possible that we're completely off-base with some of these predictions. However, they're based on key indicators that suggest these will be the new things that affect the Italian wine industry in 2019.
However, we can say with confidence that at least one thing will stay the same as it always was. Xtrawine will continue to offer an amazing variety of wines from Italy and the rest of the world, all of which you can order from the comfort of your own home.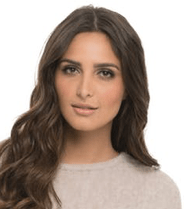 I'm a passionate about good wine and good cooking.
I like to keep me updated and share with my online friends my gastronomic knowledge.