It's a scary time to be alive right now.
The rise of COVID-19 has created chaos around the world. While Italy went into lockdown several weeks ago, we're now seeing many other nations follow suit. Spain wasn't far behind and the UK is practically in lockdown as well. It's likely that Australia will soon follow, and the United States should, even if President Trump seems to believe that it won't.
Of course, this state of lockdown makes it difficult for you to buy food and other essentials. However, it's also making it harder for you to buy life's little luxuries, like Italian wine. Couple that with the COVID-19 situation in the country and you may feel anxious about the prospect of buying Italian wine.
That's why we're here to offer some tips. Given the situation today, these are the things that you need to do to feel less anxious when you're buying wine.
Tip #1 – Remember the Wine's Age
You may have very legitimate concerns about the possibility of producers and distributors transmitting the virus through the production of their wine. After all, producers use their hands to handle the grapes, the machinery used to make wine, and the bottles themselves. The bottles then go to distributors, who also have to handle them. That's a lot of hands that could find their way onto your bottle of wine.
However, you must also remember that COVID-19 didn't reach Italy until the early part of 2020, or in late-2019 at the earliest.
Why are we telling you this?
The wines that producers are working on right now are not the wines that you're buying. In fact, most of the wines available to you were produced a couple of years ago, long before COVID-19 as a factor.
This means that you don't need to worry about the production process leading to the spread of the virus. Any wine that you can buy today was made before COVID-19 existed.
However, you still have legitimate concerns about distributors…
Tip #2 – Remember Italy's Strict Guidelines
Of all the countries affected by COVID-19, Italy may have had the fastest and most certain response. As soon as the effects of the virus became clear, the country entered lockdown. Only essential services stay running, such as the food and drinks industries.
This means that Italian wine distributors are still able to send bottles of wine to other countries. And that may concern you in regards to transmission.
However, you must remember the strictness of Italy's response to this crisis. Anybody who has any sort of involvement with sending a bottle of wine to you must meet these standards. That means that nobody who shows any potential symptoms at all will have handled a bottle of wine that arrives at your door.
These standards are something that we take very seriously at Xtrawine. We ensure that anybody involved in getting your wine to you is not carrying the virus.
Tip #3 – Order Online
Now that we've covered some of the reasons why you don't need to feel concerned about your bottle of wine, let's look at something more practical:
How you buy.
Right now, trips to supermarkets should only be done when it's absolutely essential. And when you make those trips, you should observe social distancing measures at all times. Of course, this limits your ability to buy wine in stores. You may not consider it an essential enough item to make the trip. And besides, if you're going to buy wine physically, you'll likely need to make it part of a larger shop.
Simply put, going outside increases the chances of you catching COVID-19, especially if you run into any shoppers who don't observe social distancing rules.
To avoid the hassle and stress of going out, you should order your Italian wines online. This means you don't have to leave the house. And as we said above, distributors, such as ourselves, are practicing every possible precaution to ensure you don't have to worry about the wine that you're about to buy.
Tip #4 – Use Contactless Payment
Perhaps you don't want to buy online. Or, you've made a trip to the supermarket to grab some essentials and you've decided you want to get a bottle of wine with them.
That's all okay, as long as you're observing social distancing guidelines. However, there is one area where you'll struggle to maintain a distance – the exchange of money. You will hand cash to the teller, who'll then hand some back to you as change. This could lead to transmission of the virus, even though there's only a small chance.
Still, to make sure that there's no chance at all, you should use contactless payment technology to pay for your wine. This allows you to hover a card over a reader without ever having to touch it. And that means no transmission can take place.
Tip #5 – Wash the Bottle (And Your Hands) Upon Receipt
We've all been told to wash our hands regularly and thoroughly with antibacterial soap during this pandemic. And that's with good reason. Though COVID-19 isn't a bacteria, soap of almost all kinds can destroy it.
The key is that you wash often and well.
Soap takes a little while to bed into your hands and attack anything that's living on them. In fact, it takes about 20 seconds of continuous scrubbing.
The reason we're telling you this is that washing your hands after getting your bottle of wine will kill anything that might be transmitted from the bottle. And even better, you could give the bottle itself a wipe with an antibacterial wipe to reduce the slim chances of transmission even further.
The Final Word
This is a difficult time for everybody in the world and it's natural to feel anxious when buying bottles of Italian wine.
The key is that you buy in a way that protects you at every stage. Follow these tips and you'll do just that. And remember that many of the wines available today were made long before COVID-19 existed.
If you'd like to discuss the policies that we have in place to prevent COVID-19 transmission, please don't hesitate to get in touch.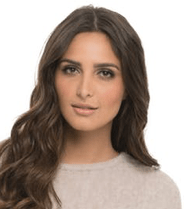 I'm a passionate about good wine and good cooking.
I like to keep me updated and share with my online friends my gastronomic knowledge.