xtraWine explores the meaning of Blue Monday and proposes an antitode: a white wine from Friuli. Let's introduce you Dasmijan Podversic Kaplja 2018. Let's discover them both!
Blue Monday. What is it? Why is it a commercial event?
We talked about the origins of Halloween and Black Friday so it is only obvious that we would get to talk about Blue Monday and learn all about it. Without further ado, let's delve into this commercial -and yet interesting- event and let's discover what wines could be best associated with the saddest Monday of the year!
xtraWine curiosity corner: why Blue Monday?
There is very little substance to the saddest day of the year: Blue Monday is a marketing concoction. 100%.
The term was coined in 2005 by an internationally renown psychologist Dr Cliff Arnall. Arnall, in an attempt to popularise psychology (which is, despite common belief, a hard science profoundly rooted in statistics) collaborated with SkyTravel for a commercial. And to be original, they created this pseudo-scientific phenomenon called the Monday blues that would, supposedly, happen on the third Monday of January.
Arnall even concocted a mathematical formula (we love formulas at xtraWine) to prove the statistical relevance of Blue Monday. It was a joke and it had no intention of having any scientific relevance. Nevertheless, people misunderstood it, as usual!
Anyway, let's see such a formula and let's act as true computer scientists and pretend for a minute that we understand and/or care about it:
That's sweet right?
Let's identify the elements in the pseudo-scientific formula:
W= weather
D= Amount of debt, which tends to abound after Christmas
d= average monthly salary
T= Days passed from Chrismas
Q= Days from the realisation that all your new year's resolution was an absolute sham
Na= Will to change
M= motivation
This formula was used to devise a marketing campaign that would be funny and witty. Little did the psychologist know that it would give way to criticism on one hand, and a worldwide phenomenon on another hand!
xtrawine's Blue Monday antitode: Dasmijan Podversic Kaplja 2018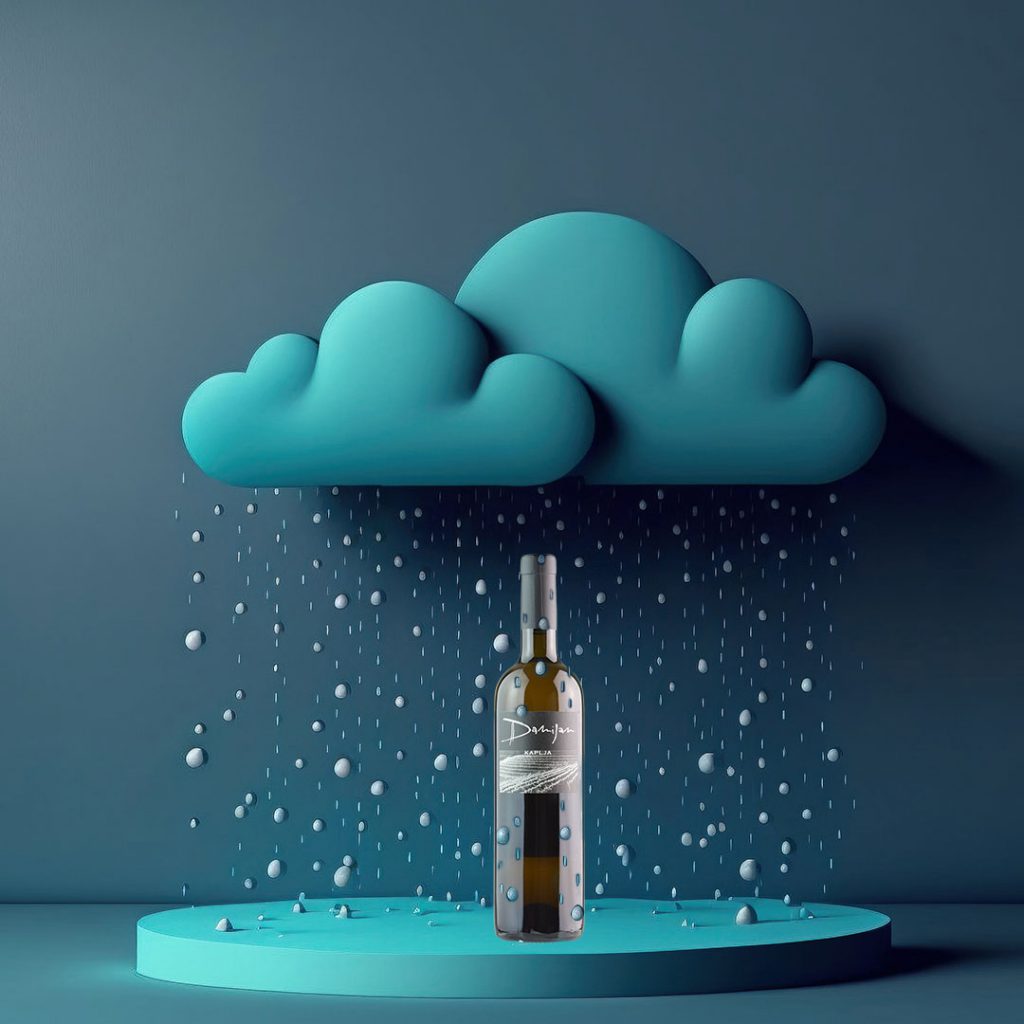 A wine that can combat the monday blues must be strong, full-bodied and good.

We therefore thought of an award-winning white wine from Friuli, whose producer is best known to lovers of orange wine: Dasmijan Podversic Kaplja 2018.
An award-winning Friulian white wine: Gambero Rosso, Veronelli, Bibenda, Ais.
High scores, a renowned wine, part of a Friulian company that is attentive to sustainable agriculture. A real gem for us at xtraWine. So much so that we gave this wine a score of 95/100.
A wine with an antique golden yellow colour, slightly opalescent and with a soft, warm and enveloping taste. Ideal for fish dishes, but also perfect as an aperitif with good wine.
Don't miss your chance to try a great wine with xtraWine!!