Tuscany has long been an area that is completely steeped in tradition, from the amazing city of Florence that is defined by the stunning architecture that really started to come to the fore during the Renaissance era, through to the wine producers that have created vintages that have stood the test of time in addition to forging legacies that have led to them becoming some of the most respected wine producers in the entire country. One only needs to mention the Antinori name, for example, and people understand exactly how important the Tuscan region has been in the development of the reputation of Italian wine.
However, with so much history surrounding the region's wine production, it can occasionally become a little too easy to lose sight of producers that perhaps haven't spent centuries carving out their reputations, yet are still capable of crafting truly wonderful wines that are well-worth your time and effort.
This brings us to the Leuta Boutique Winery, which has been quietly developing a reputation since it was founded a mere 17 years ago by creating interesting wines that offer something a little bit different to the more traditional wines that many of the producers in the region tend to favour. Here we take a look at how the company came to be.
The History
Denis Zeni and Enzo Berlanda were two long-time friends and business partners who hailed from the Lagarina Valley in Trentino, but it was when they read the verses written by Rosa Lanfranchi Mazzuccato that they became inspired to consider entering the wine industry. Those verses inspired in them a passion for nature and a fascination with the city of Florence and the region of Tuscany that they felt could only be truly expressed by travelling to the city itself and starting a business that was quite unlike any other that they had undertaken in the past.
Their backgrounds lay in finance, much more so than agriculture, so making the decisions was an enormous risk and one that the duo did not take lightly. Though they needed to learn an enormous amount in a fairly short period of time in order to get themselves on the path to success, those finance backgrounds did give them the grounding that they need to form and successfully operate the business side of their venture, even if they still had a lot to learn about actually making wine.
They made the choice when both came to the realisation that they had been dreaming and desiring wholesale changes in their lives, having grown unsatisfied with their work in the financial sector. Furthermore, though they worked in a completely different industry, agriculture in some respects was still in their blood. Both of their fathers had worked the land, one as a tobacco farmer and the other growing grapes in Trentino, and both men found that they had innate desires to follow in their footsteps and begin working the land themselves.
Their initial thoughts turned to the land that their family had held in Isera. Unfortunately, all that remained of that was two hectares, which is simply not enough to really stand a chance of carving out a reputation in the Italian wine industry, plus they would have to contend with the fact that Marzemino reigns supreme in the region.
With all of that in mind, the partners turned their attentions to that most famous of wine regions – Tuscany. After all, if you are going to place your efforts into Italian wine, you may as well do so in one of the regions that is most indelibly linked with the product and has been the place where many of the best wines have been produced.
Denis Zeni was the first to make an official move, founding Leuta in 1999. At first, he cultivated the land that his family already owned, making use of his two hectares as well as he could to start growing grapes native to Isera. However, when Enzo Berlanda joined the fold shortly after, their ambitions began to skyrocket.
The duo purchased an additional 25 hectares of land, this time in Tuscany, in the year 2000. Now known as the Leuta estate, the land offered them everything that they needed to really start building a reputation for themselves in Italian wine. Located near Cortona, which is close to Montepulciano and the Trasimeno Lake, the land is 310 meters above sea level, making it perfect for growing grapes, as soil studies carried out by the duo can attest to.
The fruits of their labours were finally realised in 2004, when the "Tuscany Project," as the men had termed it, was properly incorporated as Lagarini s.s. di Zeni & Berlanda and they created their first vintage, the Vin Santo Leuta.
Since those early days, their output has grown, though they have still focused more so on quality over quantity. Here we take a look at one of the best recent wines to emerge from this boutique firm.
Leuta Nautilus Single Barrel Select 2012
It could be argued that Leuta Nautilus Single Barrel Select 2012 represents the very best of what the brothers have to offer, with the wine being made up of the best barrels of each grape that they grow, leading to a composition that is 33% Sangiovese, 33% Merlot and 33% Syrah.
It is immediately striking because of its ruby red colouring, offering just a hint of the complexities that the drinker will experience. To the nose, the wine has a most dominant aroma of black fruit combined with cherries. However, the history of tobacco farming also rears its head, as lighter notes offer sensations of tobacco and peat to give the wine a unique and slightly earthier flavour.
This is expanded upon when the wine is introduced to the palette, as the ripe fruits that dominated the aroma come out in full force, though they are well-balanced by the earthy nature of the wine and the heavy hint of minerals that you will enjoy while drinking. With soft velvety tannins and an interesting persistence that closes with notes of toasted almonds that only further add to the complexity, this is a wine that truly has to be experienced.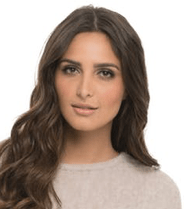 I'm a passionate about good wine and good cooking.
I like to keep me updated and share with my online friends my gastronomic knowledge.