There are so many reasons why you should choose to buy your Italian wine online with Xtrawine. For one, we can offer you access to a whole host of wine producers that you may never have even heard of before. We offer a huge selection comprising of thousands of bottles from all over Italy, as well as many international varieties that we think our customers will love.
On top of that, you get great prices from a company that has a great relationship with many Italian wine producers. We buy wholesale from many different producers, which means we make savings that we pass onto you. Moreover, you get the convenience that comes with buying a bottle of wine at the click of a mouse button. In a matter of minutes, you can have a great bottle on its way to you instead of having to get in the car and travel around to find a physical retailer.
But there's another reason to shop with Xtrawine that isn't all about the benefits of online shopping.
We're talking, of course, about our online wine sale.
Head to the Promo section of our website and you'll see a range of wines that we're offering to you at even lower prices. These promos and sales change on a regular basis, so we encourage you to keep checking back with us if you can't find a bottle that's to your liking.
But for now, we're going to take a look at a few of the wines in our current online wine sale via a series of mini reviews.
Valle di Cembra Ororosso Dosaggio Zero
This stunning sparkling white wine may be something of a surprise choice for people who think that Italian sparkling whites start and end with Prosecco. But we contend that this is a wine that can easily stand up to the best that Prosecco has to offer.
The Valle di Cembra Ororosso Dosaggio Zero comes from the Trentino Alto Adige region and you can age it up to a maximum of 10 years before it starts losing its lustre.
When you open the bottle, you'll see a beautiful straw yellow colouring that indicates the level of quality that this wine has to offer.
However, it's the interesting notes in the bouquet that make this such a stand-out wine. At first, you'll notice all of the fruity notes that you'd expect from a wine made using the Chardonnay grape. However, a little more exploration reveals a spicy undercurrent that is reflective of the sandy land that the grape calls its home.
The wine itself has a full-bodied structure, with a 12.5% alcohol volume.
All told, it's an excellent choice for those looking for a sparkling Italian white wine that isn't a Prosecco or a Franciacorta.
Torre a Cona Badia a Corte Chianti Riserva 2013
There are so many great Italian red wines to choose from in our Promo section, but we thought we'd go with a wonderful Chianti Riserva to highlight in this article.
Hailing from Tuscany, this wine has already aged for nearly five years in the bottle. However, it has a much greater ageing potential than that, and will be able to reach a maximum of 25 years before you absolutely have to crack it open. We recommend leaving the wine in the bottle for another decade before you open if you want to get the best results.
This Tuscany native is made using nothing but the Sangiovese grape. When opened, you'll immediately enjoy the deep ruby red that's so prevalent in a great Chianti. However, there are also flashes of garnet that may catch your eye at opportune moments.
The strong fruity aromas dominate the nose, but it's the more subtle notes that mark this wine out as something special. Take some time to explore it and you'll find interesting plant-like notes that almost smell like undergrowth. There's also a leathery note that would normally lend an unpleasant taste to a bottle of wine. Here, it is so light as to other a great, almost earthy layer to the bouquet that hints at itself without ever overstaying its welcome.
Finally, there's the taste. Those intense fruits come to the fore again when you introduce the wine to your palate. The wine also benefits from some silky smooth tannins, which make it a great Chianti for those who are new to the drink. The strong acidity also lend it a freshness and a snap that you may not always expect from a bottle of red wine.
Tommasi Amarone della Valpolicella Classico 2013
Amarone has always been known as a silky smooth Italian red wine that often serves as a great introduction into the Italian red wine pantheon. The Tommasi Amarone della Valpolicella Classico 2013, and we believe that this makes for a great alternative if you're not a fan of Chianti.
Hailing from Veneto and including an interesting mix of grapes (50% Corvina, 30% Rondinella, 15% Corvinone, 5% Oseleta), this is a wine that has a lot of tricks up its sleeve.
Much like the Chianti above, it has a deep ruby colouring that offers up the occasional flash of garnet.
However, it's much more dedicated to the red fruit notes that so many look for in a bottle of red wine. The intense bouquet will offer beautiful and warm notes of plum and cherries. They're powerful, but this is not a brute force wine. There's a refinement to this power that ensures the wine doesn't overwhelm the senses, even as it dances around them.
To the taste, this is a more complex wine than the bouquet may have you believe. However, despite that complexity, it has the smoothness that most associate with an Amarone. The full body and wonderful structure make this wine an absolute pleasure to drink.
The Final Word
That is only a small selection of the Italian wines that are currently a part of our online wine sale. There are almost 200 on the page at the moment, and they're changing all of the time. Check out our promo page today to find these and other great Italian wines.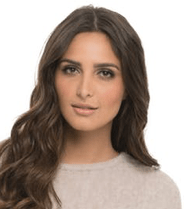 I'm a passionate about good wine and good cooking.
I like to keep me updated and share with my online friends my gastronomic knowledge.