The Christmas holidays are coming and we can't tell you how excited we are to tuck into the many traditional treats and meals that come with the holiday season. Sitting down with friends and family to eat amazing food is a hallmark of Christmas. And by pairing those foods with the right wines, you can make your Christmas meal all the more special.
That's what we're here to help you with.
In this article, we look at some traditional (and not-so-traditional) Christmas dishes while recommending wine pairings that may help you get the most from them.
Cheese Platters
If you need a starter for your Christmas meal, you can't go too far wrong with a cheese platter. Create an assortment of cheeses, running the gamut between mild and mature, before serving them up with a glass of wine.
However, wine pairing is a bit of a challenge due to the many types of cheeses you could add to a platter. So, our pairings will have to vary to make up for that challenge.
If you're serving blue cheese, a nice Port can cut through the cheese's pungent flavours. It also adds a touch of sweetness to make eating the cheese a little easier.
Lighter cheeses, such as Parmesan, are best paired with wines that aren't especially complex. Prosecco is an excellent choice here because its lightness complements the cheese perfectly and makes for a perfect appetizer before your main meal.
If you serve a fondue, you need a rich dessert wine to match the decadent and rich flavours. A Sauternes is an excellent choice because the power of the cheese won't be enough to make this wine fade into the background.
Finally, nutty cheeses, such as aged gouda, need something full-bodied to compete with them A nice Cabernet Sauvignon helps you to get the most out of these cheeses thanks to its tannic qualities.
Of course, this doesn't cover the full range of cheeses you can serve. But it at least provides some ideas that you can extend to other types of cheese.
Pigs in Blankets
A holiday favourite, pigs in blankets are simple. You take a sausage and wrap it in bacon. The result is a tasty and rich treat that's full of flavour. Of course, the rich flavours can make it hard to find a wine pairing. Go too light and you get a wine that can't stand up to your pigs in blankets. Too complex and the wine overpowers the dish.
A good Champagne is an excellent choice here.
Champagne offers enough richness to stand up to pigs in blankets. Plus, the flavour of Champagne meshes well with the combination of smokiness and sweetness that pigs in blankets bring to the table.
Roast Turkey
This Christmas staple is always tough to pair. As a dry meat that isn't especially flavoursome, turkey can be easily overpowered by many red wines. However, you can still try it with a less complex red, especially if the turkey comes coated in gravy.
Assuming you're eating the turkey without any rich trimmings, a sharp Pinot Noir is a good combination. This wine also works brilliantly when you're eating cold turkey leftovers on Boxing Day, especially if you throw some chutneys or pickles into the mix.
Roast Goose
If you want something a little different to roast turkey this year, goose is an excellent choice. Goose is a very fatty meat, which means you've got to compete with that fat when it comes to pairing. You can make the job slightly easier by removing the bird's fat pads before cooking, in addition to scoring the breast to allow some fat to pour out while cooking. But even then, you're still dealing with fatty meat.
Fatness leads to richness, which means red wine is the way to go with roast goose. A Burgundy is an excellent choice because it can match well with the goose's richness. You might also consider a Chianti, especially if you've decided not to trim the fat from the goose before cooking.
Brussels Sprouts
You either love Brussels sprouts or you absolutely hate the pungent taste they bring to the table. Either way, they're a Christmas tradition in many countries. Adding a touch of bacon to this dish allows you to vary up the flavours a little. But you still need something to cut through the strength a sprout brings.
For us, a good Chardonnay brings the acidity needed to cut through sprouts without overpowering them. If you've added bacon to the mix, consider switching to a Pinot Noir to account for the added richness.
Creamy Mashed Potatoes
Potatoes are a staple of any Christmas meal. But if you're going down the creamy mash route, you have to account for the extra richness these types of potatoes offer. That's especially the case when they're combined with gravy and rich meats.
It's the butter that's the biggest challenge with this dish. If you pair creamy mash with a buttery wine, you get a butter overload that doesn't taste great. At the same time, going too acidic takes away from the buttery texture of the mash.
Our two choices here are a light and unoaked Chardonnay or a bottle of Merlot. Both offer enough to ensure the mash doesn't overpower without doing the overpowering themselves.
The Final Word
We've only covered a few classic Christmas recipes in this article. Of course, there are many more that you may enjoy. Just remember that wine pairing is all about comparing and contrasting flavours. Go with a wine that's too similar to your dish and you may not like the results. At the same time, choosing a wine that offers too much of a contrast could cut through the dish or simply taste poor when paired.
No matter what you're sitting down to eat for Christmas, Xtrawine has you covered. Our extensive collection includes all of the wines we've discussed in this article, meaning you're sure to find something to serve alongside your Christmas dinner.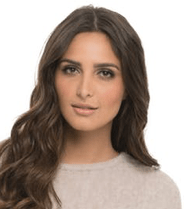 I'm a passionate about good wine and good cooking.
I like to keep me updated and share with my online friends my gastronomic knowledge.