When we think of Italian sparkling white wines, the mind instantly goes towards Prosecco. That should come as no surprise because Prosecco is the world's most popular sparkling wine. It even sells more than Champagne, which many would argue is the most recognisable sparkling white.
But focusing solely on Prosecco means that you may miss out on the many other sparkling white wines that Italy has to offer.
Wines like the DOC Trento Spumante Bianco.
Those familiar with the Italian wine industry will already be able to tell you that this wine must have some quality. It carries the DOC label, which means its production is regulated to ensure it hits certain milestones.
Still, with the Prosecco craze still ongoing, it's possible that you don't know a lot about this gorgeous Italian sparkling wine. That's why we've created this article to provide you with some of the important facts that you need to know about DOC Trento Spumante Bianco.
What is the Wine Like?
DOC Trento Spumante Bianco is made using a variety of grapes. Much like Champagne, its base grape is usually Chardonnay. However, some producers choose to combine this main grape with Pinot Noir, Pinot Bianco, or Pinot Meunier. All are permissible under the DOC rules, though there are limitations on how much of these secondary grapes a producer can use.
The wine itself is a semi-dry sparkling white wine that has a medium alcohol volume that typically falls within the 11.5% range. The DOC requires producers to age the wine for at least 15 months before it's made available to the public. And the average bottle of DOC Trento Spumante Bianco can be stored for about two years before it starts to lose its fizz and flavour. The 15-month storage period also does not start from the moment that the grapes are harvested. Instead, it starts on the January 1 of the year following the harvest,
In addition to DOC Trento Spumante Bianco, the wine is also referred to as Trento DOC or Trento Bianco DOC. As such, you can usually feel sure that you're getting the wine you're looking for if you see either of these names.
Upon pouring the wine, you will notice that it has fine and persistent bubbles, which combine to create an attractive foam. Bring it to the nose and you will typically smell a slight hint of yeast, which comes from the production process. Fruity and more fragrant notes will quickly overtake this yeast note, encouraging you to take your first sip.
To the taste, the wine has a strong structure and long finish. In addition to the fruity flavours promised by the bouquet, you will also find that the wine has a mineral quality that helps you to understand a little more about the terroir used to grow the grape.
The History and the Region
DOC Trento Spumante Bianco became a DOC wine in 1993. However, the wine has a history that stretched back almost a century before this designation was put in place.
It's widely believed that a merchant named Giulio Ferrari introduced the Chardonnay grapes used to make the wine to the Trento region in around 1900. At the time, the region was still a part of the Austro-Hungarian empire, which means it wasn't part of what was loosely known as Italy at the turn of the 20th century.
Ferrari is an interesting man as he gained his own winemaking experience working in the town of Epernay. Based in France's Champagne region, he'd seen the potential that Chardonnay had first-hand and he believed that the grape could be grown well in Italy as long as he found the appropriate producers. In addition to being the person who brought the Chardonnay grape to the Trento region, Ferrari also created a company that would be the first to create what became DOC Trento Spumante Bianco. Today, the Ferrari company is on its third generation of owners and is widely regarded as one of the foremost producers of the wine.
However, Ferrari is just one of the producers that make DOC Trento Spumante Bianco.
Today, there are 58 wineries that produce this gorgeous wine, including a large cooperative called Cavit, which is responsible for most of the wines produced using this label.
How is the Wine Made?
It should come as no surprise that a wine that was so directly inspired by Champagne would also use the same production methods as that most famous of French wines.
DOC Trento Spumante Bianco is made using the traditional method, which means the second fermentation of the wine takes place inside the bottle. It's this that gives rise to the 15-month ageing period the DOC requests, as the wine needs time to develop its bubbles and transform into what you expect it to be when you open a bottle.
However, DOC Trento Spumante Bianco actually has more rigorous production rules in place.
Beyond having to use the traditional method, producers must only grow their grapes in ways that represent the Trento region. The DOC dictates every little detail, including how the vines are planted and cultivated. Furthermore, a wine cannot be a DOC Trento Spumante Bianco if the producers do not hand-pick the grapes.
Other rules state that producers can't use irrigation systems unless there is an emergency that could lead to their crops dying without water.
In short, the DOC aims to make the production of DOC Trento Spumante Bianco as natural as possible. While this typically results in lower volumes of the wine being produced, it also ensures that every bottle meets a high quality standard that can make you feel confident whenever you see DOC Trento Spumante Bianco on the label.
Get Your Bottle Today
Inspired directly by Champagne, DOC Trento Spumante Bianco is an Italian take on an old classic. However, the DOC's rigorous rules mean that quality standards are even more strictly enforced for this wine than for the wine that inspired it.
With that in mind, you must want to get your hands on a bottle of DOC Trento Spumante Bianco.
You can do that today by searching the Xtrawine collection. Or, you can make things easier on yourself and check out Cantina Sociale Trento Zell Spumante. Our team gives this wine an 87/100 rating, meaning it's well worth checking out if you want to get a taste of what DOC Trento Spumante Bianco has to offer.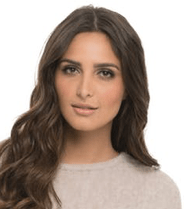 I'm a passionate about good wine and good cooking.
I like to keep me updated and share with my online friends my gastronomic knowledge.