It's the height of summer.
The sun is shining and there's no better feeling than coming back from a hard day at work and refreshing yourself with a gorgeous glass of Italian white wine.
The only question now is: what wine should you pick?
There are so many to choose from. Just a quick browse of the xtraWine website will show you hundreds of wines that are just waiting for you to crack them open and take your first sip.
Perhaps you'd like a little guidance?
Of course, we believe that every wine that we offer on our site is a great choice. We carefully curate our selection and work with the best producers that Italy has to offer.
But we also want to shine a spotlight on a few producers who you may not have heard of before.
That's what we're going to do with this review. Long-time readers of the blog know the drill by now. In a little moment, we're going to take a look at a wine that should be in everybody's cooler this summer. But first, let's dig into the story of the company that made it.
This is what makes Tasca d'Almerita so amazing.
The History
Tasca d'Almerita proudly says that it is the result of 200 years of maturation. And we have to be honest – you can tell that there's a proud tradition behind the company as soon as you sample on of their wines.
For eight generations, this family-owned winery has been creating truly stunning wines that are a perfect representation of the land in Sicily. Even during those periods when some looked on Sicily as a weak link in the Italian wine industry, Tasca d'Almerita stood as a beacon of quality.
It's the great respect for their land that sets the company apart from so many others. The story of the family is written into the land itself, so much so that they consider their land a part of the family. Each generation teaches the next that understanding, respecting, and loving the land are critical aspects of making truly spectacular wines. And it's the care and attention that this philosophy inspires that allows the company to maintain thriving vineyards that produce the grapes for some truly spectacular wines.
What's more, the company has committed itself to sustainable production. They understand that proper maintenance and care are required to keep their land fertile and healthy for future generations. And in a time when the environment is such a hot-button issue, companies like Tasca d'Almerita are more important than ever before.
They're also invaluable in terms of the work that they do to preserve the history of the Italian wine industry. Over the years, Tasca d'Almerita has dedicated itself to developing native Italian grape varieties, some of which had fallen out of favour over the years. Beyond this, the company also focuses on developing underappreciated territories to help others understand the true qualities that they bring.
This work has fuelled the company's expansion over the decades.
Tasca d'Almerita started life in the stunning estate of Regaleali. But they now own several others, including the gorgeous Whitaker estate in Mozia and the Tascante estate, which stands at the foot of the stunning Mount Etna.
Much like the company itself, each of these estates has an amazing story to tell. They each offer something different in terms of the quality of the terroir and the work that the producers do on them to make some exceptionally fine wines. The company treats each estate equally and brings its sustainable wine production practices to everything that it does.
Each tells a different story about Sicily and its wine history.
Today, Tasca d'Almerita dedicates itself to preserving these places and ensuring that they're able to offer the children who will take over the company in the future the means to continue its growth. That's why the company pours so much time and money into safeguarding each estate's ecosystem.
We need only look back into history to see how important Tasca d'Almerita has been to the Sicilian wine industry. In the 1850s, the company ran a model farm that acted as a true example for how a farm should be run. By the 1870s, their wines were winning prestigious awards for their quality. And even during the redistribution of land throughout Italy in the 1950s, Tasca d'Almerita was able to adapt and prosper.
Today, it stands as one of the most important wine companies of the last 200 years, particularly in regards to what its success has done for the Sicilian wine industry as a whole. Now, it's combination of respect for tradition and recognition of the challenges that the entire industry faces as we move deep into the millennium are indicative of a company that has always been at the forefront of Italian wine production.
But that's enough about this company's rich history. Now, it's time to take a look at a truly gorgeous Italian white wine.
Tasca d'Almerita Leone di Almerita
The Tasca d'Almerita Leone di Almerita shows its quality from the moment that you pour the first glass. While predominantly straw yellow and certainly ready to drink from the moment you buy it, the small flashes of green show that this is a wine that has plenty of potential for ageing.
In fact, you can store it for up to 10 years and unleash a whole new array of flavours.
If you open your bottle today, you'll get to enjoy a fruity bouquet with dominant citrus notes. This is tempered by the softer notes of grapefruit and ripe peaches, which become even more evident as you introduce the wine to your palette.
This is a soft wine that immediately offers the refreshing feeling you're looking for in summer without providing too much of a challenge for the inexperienced wine drinker. The pleasant sensation that you'll enjoy after drinking is just the icing on top of the cake.
The team at xtraWine grants this wine a rating of 90/100 and we believe it's one you should certainly add to your summer shopping list.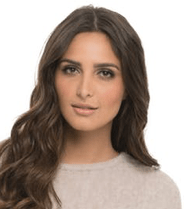 I'm a passionate about good wine and good cooking.
I like to keep me updated and share with my online friends my gastronomic knowledge.